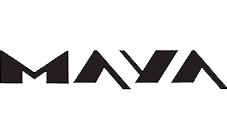 Atmosphere: Modern, casual
Hours: Open Daily: Buffet, 7 a.m. –11 a.m.Dinner, 5 p.m. – 10 p.m.Happy Hour, 9 p.m. – 11 p.m.Bar, 4:30 – 11 p.m.

Located mere steps away at The Westin Riverfront Resort & Spa, here you can savor traditional Mexican recipes infused with contemporary techniques to inspire a unique collection of signature dishes and cocktails. Created by internationally acclaimed Chef Richard Sandoval, the bold menu is complemented by many familiar favorites, including mouthwatering guacamole, tacos with authentic fillings and fresh-made tortillas. Gather with friends and family for a lively evening, while sampling from the more than 100 agave-based spirits and house-infused tequilas.