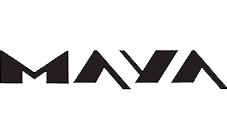 Atmosphere: Modern, casual
Hours: Open Daily: Buffet, 7 a.m.–11 a.m.Dinner, 5 p.m.–10 p.m.Happy Hour, 9 p.m.–11 p.m.Bar, 4:30 p.m.–11 p.m.

Created by internationally acclaimed Chef Richard Sandoval, here you can savor traditional Mexican recipes infused with contemporary techniques to inspire a unique collection of signature dishes and cocktails. The bold menu is complemented by many familiar favorites, including mouthwatering guacamole, tacos with authentic fillings and fresh-made tortillas. Gather with friends and family for a lively evening, while sampling from the more than 100 agave-based spirits and house-infused tequilas.