We asked Maria Ortiz, Guest Experience Coordinator at Sheraton Vistana Resort, to let us in on some of her top things to do at the resort and in sunny Orlando.
What is the most unique or special feature at the resort that guests should check out?
" The All-New In & Out Escape Game! It's a cool interactive game where you and your team are challenged to solve puzzles and escape in time — a really unique feature at the resort."
Where's the best spot at the resort to sit back and relax? Why?
" The best spot to relax at the resort is the patio at The Market Place! This is a go-to spot to grab a quick snack, your favorite beverage, and read a book while you listen to the soothing sounds of the fountain."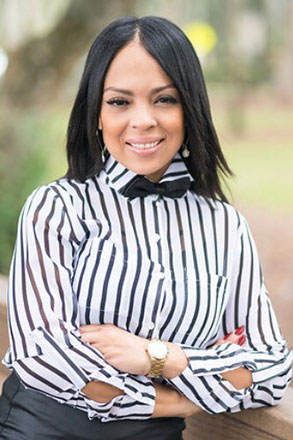 Favorite resort restaurant and meal you'd recommend, and why?
" I personally take my out-of-town friends and family to nearby Disney Springs, as it's the place to go for entertainment, shopping, great food, and people watching."
Start planning your Orlando activities today
Contact your Personal Concierge.