Discover the other Orlando
Find charming neighborhoods beyond the theme parks.
Cartoon characters and NBA and golf legends might be some of the most famous Orlando residents, but they're not the ones who keep the City Beautiful so vibrant.
It's the communities thriving in the neighborhoods around the theme parks that help make Orlando such a desirable place to live — and visit again and again. With 30 Main Street Districts, each with a distinct personality, it's like visiting multiple cities in one.
If you're staying at either of the Vistana™ Signature Experience resorts while visiting Orlando, take some time to explore these four great neighborhoods and some of their colorful street murals, all just 15 to 20 miles northeast of your home base.

College Park
Mural Stop: "Happy Hearts" by Chris Uphues (1600 Edgewater Drive)
This walkable community lies northwest of downtown Orlando with bungalow-lined streets named after colleges (Harvard, Princeton, and Yale). Locally owned boutiques and shops and award-winning restaurants dot the main drag of Edgewater Drive. Browse for curated treasures at Good Crowd and trendy fashions at Bijou's Boutique.
When you're ready for a break, grab lunch at the family-owned Blended Bistro & Boba or head to Armando's for traditional Italian fare like fried calamari and spaghetti puttanesca. Cap off your exploring with a glass of vino or beer at Digress Wine, known for its selection of unusual bottles.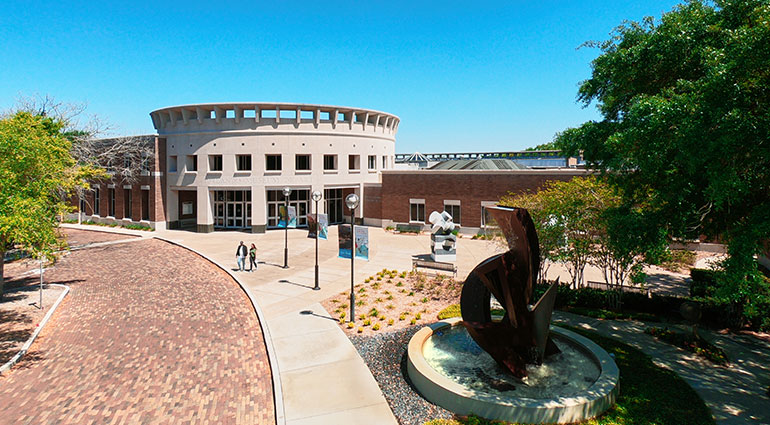 For a one-stop sampling of local culture, visit nearby Loch Haven Park — home to a science center, ballet venue, and several art museums and theaters. It's also the neighborhood once occupied by Beat Generation author Jack Kerouac (now used as a writers' retreat) and the boyhood home of astronaut John Young. Or bring your clubs and tee up at the nearly century-old Dubsdread Golf Course; then unwind with a post-round meal with a sunset view at the club on the porch of the Tap Room.

Curry Ford West
Mural Stop: "Bee Hive Sacred Geometry" by Maureen Hudas (Vine Street between Francis Avenue and Warwick Place)
What used to be a sleepy bedroom community now beckons foodies and craft beer fans to linger. Also called the Hourglass District for the timepiece-shaped Hourglass Lake, Curry Ford West boasts two lakeside parks perfect for a morning stroll and plenty of events year-round, such as a pop-up butterfly garden.
Start your day there with a homestyle breakfast at Daybreak Diner. For lunch, try Pizza Bruno, which regularly claims awards for its wood-fired Neapolitan-style pies. Or feed your cravings for authentic Mexican food at Cilantro's Taqueria and authentic Cuban fare at Zaza Cuban Comfort Food.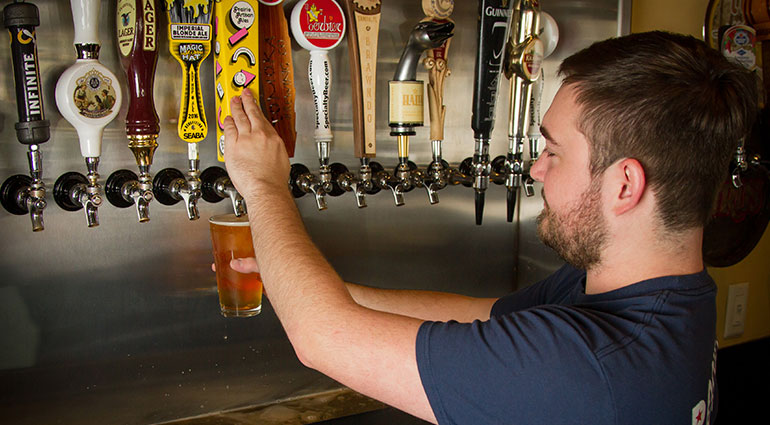 When you're ready for happy hour, stop by Hourglass Brewing and try one of its signature brews like Brown Beer, Brown Beer, What Do You See?, an English-style brown ale. Or head over to Roque Pub, which boasts 30 rotating craft taps, some 450 craft bottles and cans, and an extensive wine list, along with regular events including paint, open mic, and trivia nights.
SODO
Mural Stop: "Pulse Love Language" by Michael Owen (1901 S. Orange Ave.)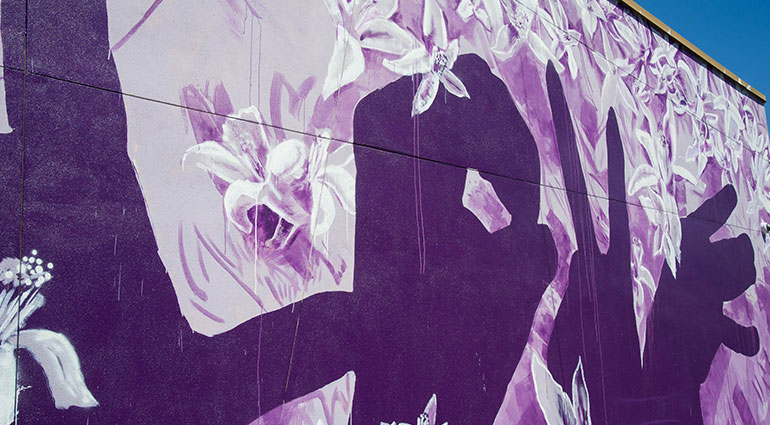 This transformed business district (SoDo stands for "south of downtown") bursts with character, featuring boutiques, eateries, historic neighborhoods, and walkable parks.
You'll find plenty to do, whether you're looking to try a new hobby at Orlando Archery Academy — the only indoor range in town — or seeking a performance at Timucua Arts, a 100-seat concert hall that hosts dozens of concerts, plays, and literary and community events each year. Built in 1926 in Mission Revival style, Orlando's historic Atlantic Coast Line Station (1400 Sligh Blvd.) is a great stop to add to your Instagram feed.
When it's time to eat, you'll find plenty of options like The Aardvark, where locally sourced dishes include the chicken biscuits two ways (honey butter and pimento cheese); SoDo Sushi, known for the spicy tuna Mr. Fancy Roll and other specialty rolls; Hungry Pants, the source of inventive vegetarian snacks and larger plates; and Swirlery Wine Bar, which specializes in small-production wines.
Thornton Park
Mural Stop: Multiple artist murals in Thornton Park Central Garage (120 N. Eola Drive)
Just east of Lake Eola — the heart of downtown Orlando — lies Thornton Park, perhaps O-town's most stylish district.
Home to more than 50 local businesses, this walkable neighborhood with a cosmopolitan vibe features exclusive restaurants, dog-friendly cafes, high-end fashion boutiques, art galleries, and specialty shops along its brick-lined streets.
If you're in town on the second Thursday of the month, make time for the monthly Wine and Art Walk for libations, food, retail therapy, and, of course, spectacular art. And don't miss the Parisian-inspired fountain at the heart of the neighborhood.
Favorite neighborhood spots include Soco for Southern food with an elevated twist — think dishes like chicken and lobster dumplings and barbecue-glazed pork belly biscuits; Maxine's on Shine, a neighborhood gem with an eclectic menu in a quirky-but-fun atmosphere; The Abbey, a venue for cabaret, local theater, and comedy acts; and Island Time, a Caribbean-Southern haunt famous for its weekend drag brunches.
Where to Stay
Owners in the Vistana Signature Network™ can explore Orlando from two area resorts. Sheraton Vistana Villages offers proximity to the city's best attractions, as well as a pirate-themed pool, nature walks, and various sports courts to stay active. If you plan to spend all day poolside, you may wish to stay at Sheraton Vistana Resort , where seven outdoor pools and eight whirlpools offer ample space to play or relax in the warm weather. In addition to like-home amenities and nearby access to theme parks, these resorts are just a short drive from Orlando's best neighborhoods, so you can eat, see, and explore the best the city has to offer.
Reserve Now
Plan your Orlando getaway at: