From Mills 50 to the Milk District, discover the best restaurants, bars, parks and culture in the most interesting Orlando neighborhoods.
After calling Orlando home for 16 years, I've gotten to know so many of the things to do in Orlando, and the city's most buzzworthy neighborhoods — from the shiny venues of downtown to the hip haunts of Mills 50 and Ivanhoe Village. Branch out from the theme parks and other tourist attractions with this happening guide to exploring the real Orlando.
Mills 50
Eclectic, diverse and fueled by independent businesses, Mills 50 (named after the intersection of two major roads) is Orlando's coolest neighborhood, in my opinion. It's got tacos (Black Rooster Taqueria). It's got barbecue tacos (Pig Floyd's Urban Barbakoa). And it's even got Thai and Korean tacos (Tako Cheena). This trendy district is also home to Quantum Leap, Florida's only sustainable winery, as well as your choice of cozy cocktail bars, including Lil Indie's and The Guesthouse.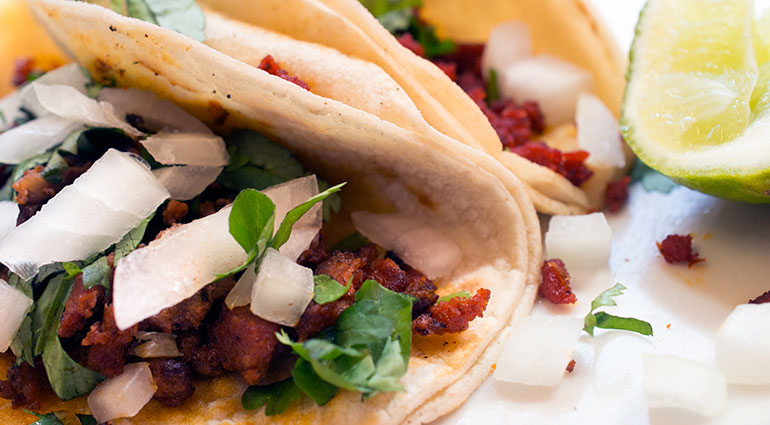 Flavors span the globe here. New American cuisine fills the menu at The Strand, while Hawkers features sharable Asian street food, and Black Bean Deli serves up traditional Cuban fare. Part of Mills 50 also intersects with Orlando's Little Vietnam, full of Asian grocery stores, pho spots, bubble tea houses, and restaurants that span from traditional (Little Saigon) to modern (King Bao).
Ivanhoe Village
Anchored by scenic Lake Ivanhoe, Ivanhoe Village, another favorite of mine, is adjacent to the Mills 50 neighborhood. This is the city's cultural heart, encompassing the Orlando Museum of Art, the smaller and more intimate Mennello Museum of American Art, the Orlando Shakespeare Theater, the Orlando Repertory Theatre, and the Orlando Science Center.
While you're in the neighborhood, shop for gifts at a number of independent businesses, try your hand at stand-up paddleboarding on the lake (it's easier than you may think), ride a bike along the nearby scenic Urban Trail, or enjoy a refreshing beer on the patio at Ivanhoe Park Brewing Company. After dark, I enjoy sharing savory tapas at Santiago's Bodega. I can also vouch for the fun of a pub crawl here, starting at bars like The Matador and The Thirsty Topher, and finishing relaxing among ornate imported furniture at Imperial Wine Bar.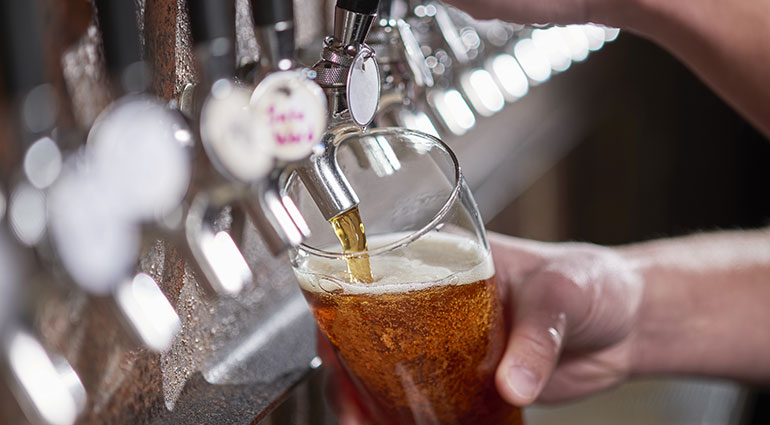 Quick Tip:
At the Orlando Museum of Art, check out the monthly First Thursday event, featuring area artists, live music, wine and tasty local bites — one of my favorite things to do in Orlando.
Downtown
Orlando's small but mighty downtown definitely merits a day of exploration. I never tire of walking the 1.1-mile path around beautiful Lake Eola, whose illuminated fountain is the symbol of the city. For a fun night out, SAK Comedy Lab always leaves me in stitches. The Dr. Phillips Center for the Performing Arts hosts high-caliber entertainment, and sports events at Amway Center (NBA) and Orlando City Stadium (MLS) buzz with energy.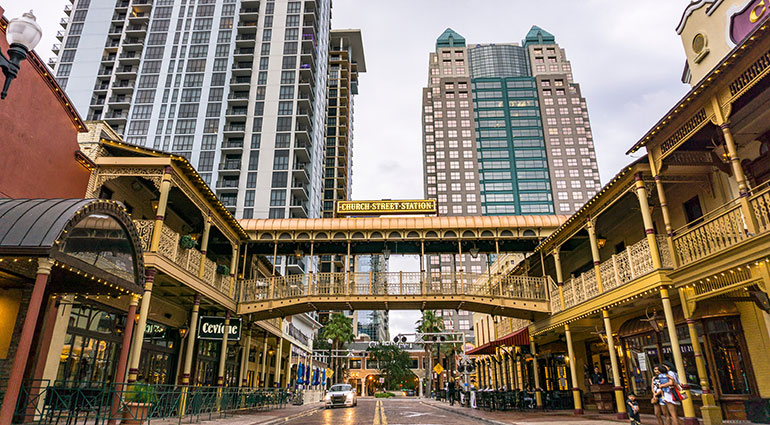 For dinner, I head to Reyes Mezcaleria for regional Mexican dishes, or DoveCote Brasserie for French comfort food; both restaurants are impossibly stylish, but always welcoming. Classic cocktails are on tap (literally) at handsome bars like The Courtesy, The Woods, and Hanson's Shoe Repair (for the last, be sure to call ahead for the secret password).
Milk District
Named as an homage to the T.G. Lee dairy plant in the neighborhood, the Milk District has only been officially recognized since 2016, but one of its pillars, Beefy King, has served up yummy roast beef sandwiches since 1968. Another Milk District gem, Pom Pom's Teahouse & Sandwicheria, satisfies sandwich cravings all night long on weekends. One more spot to try: Se7en Bites Bake Shop, which appeared on the Food Network show, Diners, Drive-Ins & Dives.
When you've filled up on food, catch a concert at The Plaza Live, and afterward, swill craft beers at Sideward Brewing Co. or Barley & Vine Biergarten. I also enjoy the weekly Tasty Tuesdays event, where a rotation of 12 food trucks gathers for the city's largest outdoor picnic.
Audubon Park Garden District
The Audubon Park Garden District is another one of the Orlando neighborhoods that has a little something for everyone. Green thumbs will enjoy a stroll through Harry P. Leu Gardens. Locavores can find fresh bread, artisan cheeses, craft coffee and other specialty goods at East End Market. Sweets lovers will love Kelly's Homemade Ice Cream and Blue Bird Bake Shop. Beer enthusiasts won't want to miss Redlight Redlight, one of the neighborhood's popular taprooms. And just to the east of Audubon Park is the Baldwin Park planned community. Worthwhile stops here include Seito Sushi, Osprey Tavern and The Nest cocktail bar.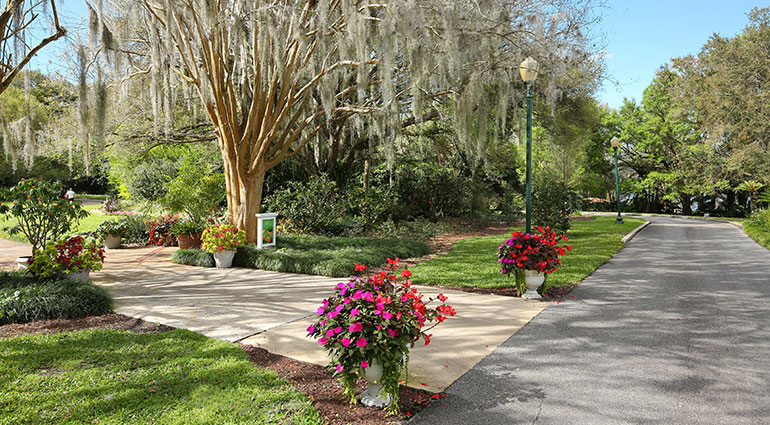 My favorites for dinner include Bikes, Beans & Bordeaux (start with the olive plate) and BemBom on Corrine (Portuguese-sausage tacos, mmm). Alternately, Kadence's nine-seat sushi & sake bar's multi-course meals are definitely an experience worth making reservations for. You can also do a little shopping here: Retailers range from Dear Prudence (clothing, accessories, artwork and gifts) to mainstay, and still rockin' Park Ave CDs (CDs, LPs and novelties).
Plan your Orlando Adventures Today
Contact your Personal Concierge today.
By Erika H., a paid contributor