From upgrading your seat to smartly packing the essentials, these long-haul flight tips and tricks can go a long way to making your travel time easier.
Sometimes, the only thing standing between you and an unforgettable vacation is a lengthy flight. Spending long hours in the air may seem daunting, but there's plenty you can do to prepare.
Select the Best Seat
You'll be spending most of the flight in your seat, so it's important to pick one where you'll feel most comfortable. Consider upgrading to first class, where you'll enjoy more space and luxe amenities. If you plan to take the long-haul flight in economy, opt for either the window seat or the aisle (especially if you plan to walk around periodically). When possible, offer to sit in an emergency exit row to score some extra legroom.
Pack Light
You'll want to optimize your space under the seat in front of you. Pack bulky items in the suitcase you'll store overhead and bring only the essentials in your small personal item. Consider bringing a tablet instead of a laptop or an electronic reading device that can store multiple books.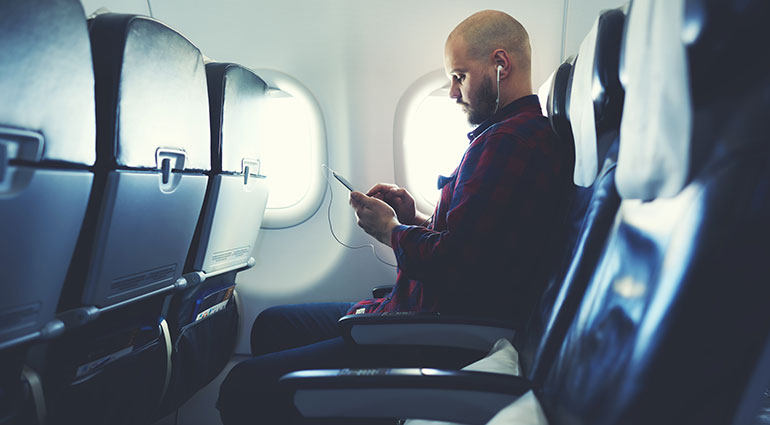 Bring Entertainment
One of the best ways to enjoy a long-haul flight is to stay busy. Pack small ways to stay entertained, like a new novel or a puzzle book. If you prefer electronic entertainment, bring your favorite travel gadget or download a couple of movies or helpful travel apps onto a smartphone or tablet. Or, choose to use your free time productively to check emails or take care of work tasks.
Eat Smart
When packing snacks or buying food before the flight, keep in mind that you'll be sitting, meaning things may be a little more difficult to digest. Trade the greasy pizza for dry, healthy snacks. Consider crackers, fruits, nuts, trail mix, or chocolate for the flight, all of which are easy to pack, keep tidy while eating, and easy to digest.
Stay Hydrated
The in-flight air is often dryer than preferred, so make sure to drink plenty of water throughout your trip. Furthermore, pack extra moisturizer and lip balm to keep your skin feeling fresh and hydrated.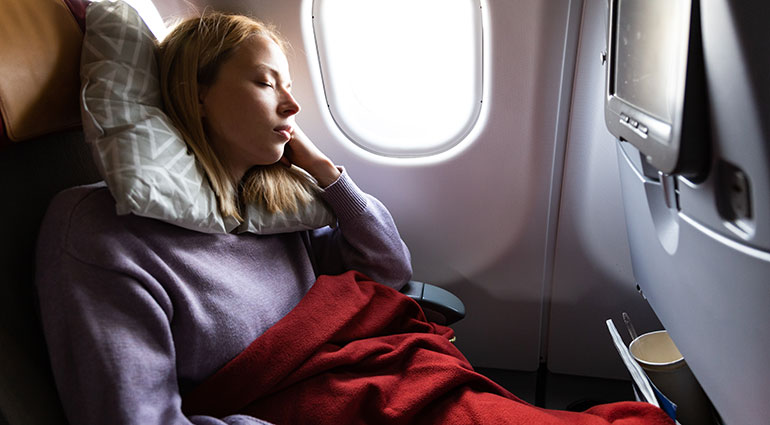 Spring for Sleep Essentials
Chances are you'll spend some of your time on the flight sleeping. When selecting gear for your in-flight slumber, choose high-quality items like neck pillows, eye masks, and blankets. You'll feel better knowing your items will hold up throughout this flight and the one on the way back.
Get Up and Stretch
Make sure to get up and get your blood flowing throughout the flight to avoid stiff muscles. Walk the aisle or engage in non-intrusive stretching — like rolling your shoulders or rolling your wrists and ankles — in your seat.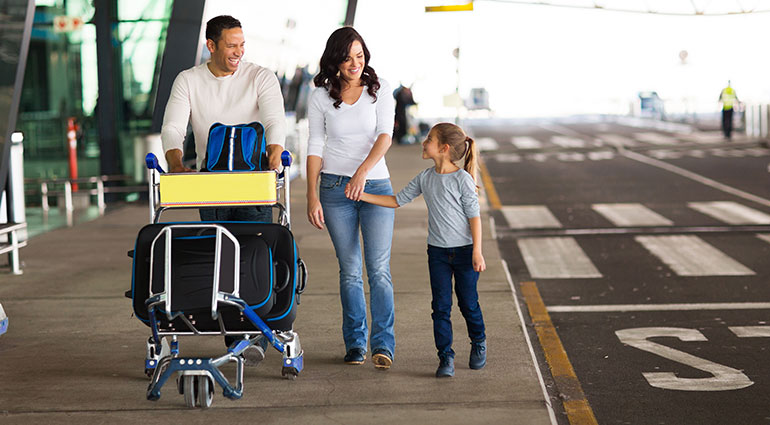 Dress for Comfort
Don't think of your walk down the jet bridge as a runway show. Select clothes and shoes that make you feel most comfortable, and that will allow for good blood flow when sitting. In addition, dress in layers to accommodate any temperature changes throughout the flight.
Secure Important Items
Knowing you may leave your seat or enjoy a nap, make sure to place any valuable items in a safe place inside your bag or on your person.