Take a relaxing step back from your bustling vacation schedule to stroll through tranquil botanical gardens in Kaua'i, Orlando, and Arizona.
Exploration and adventure bring every vacation destination even more to life. Consider adding a botanical garden visit to your vacation itinerary, where you'll find solace and reconnect with nature during your stay.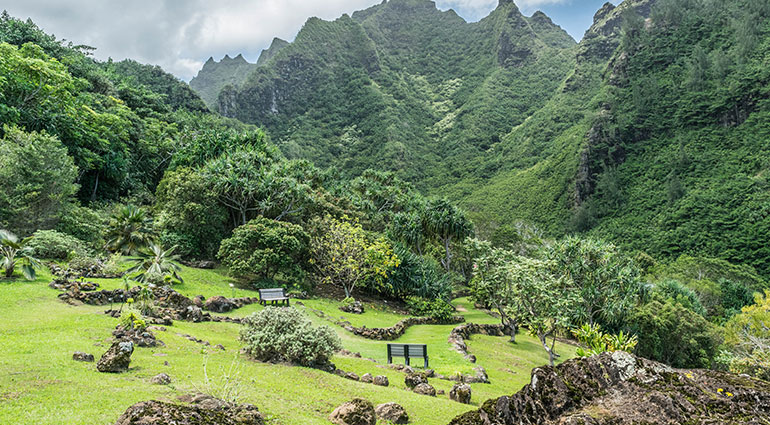 The Garden Isle of Kaua'i
Hawai'i's natural beauty comes to life in Kaua'i, also known as the Garden Isle. Limahuli Garden and Preserve maintains the native culture in the biodiverse Limahuli Valley on the north shore of the island. On a guided tour, you can learn the history of Makana Mountain and the epic tale of Hi'iaka-i-ka-poli-o-pele (sister of Pele, goddess of lava), offering you a glimpse into the garden's past. You may even spot rare plants like the white hibiscus.
At the family-owned Princeville Botanical Gardens, embark on a tour where you'll enjoy honey, chocolate and fruit tastings. The tour includes a behind-the-scenes glance at the chocolate-making process, made possible by the fruit and cacao trees hidden in the jungle. Or venture to the Allerton Garden, where you may recognize the iconic Moreton Bay fig tree backdrop from popular movies like Jurassic Park and Pirates of the Caribbean.
Where to Stay:
The Westin Princeville Ocean Resort Villas
Sheraton Kaua'i Resort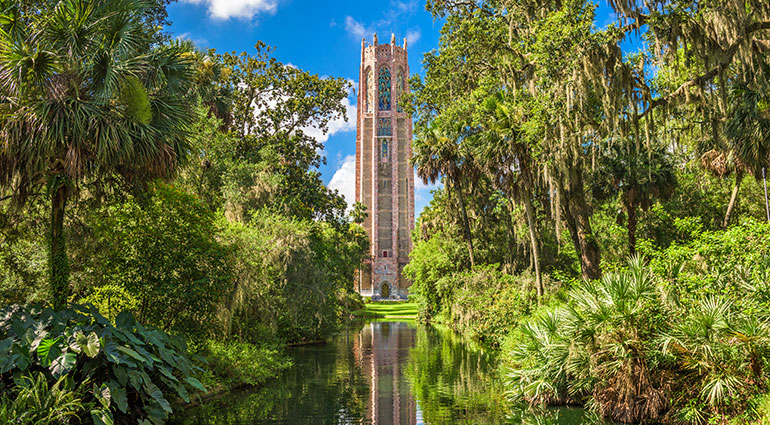 Botanical Bliss in the City Beautiful
When visiting Orlando, consider taking a short break from the fast pace of the theme parks to relax and explore some of The City Beautiful's hidden natural gems.
Just north of downtown Orlando, Leu Gardens boasts nearly 50 acres of beautifully landscaped grounds, lakeside paths, and rambling shaded trails. Tour the grounds, registered historic buildings and museum for a well-preserved look into turn-of-the-century Florida living.
Even though it's just two blocks off one of Orlando's main thoroughfares, when you arrive at Mead Botanical Garden, you'll feel a world away from the sounds of the city. This peaceful urban oasis is tucked among the fashionable neighborhoods of Winter Park, but is a perfect natural getaway. Teeming with local wildlife and flora, ponds and flowing streams, botanical garden and greenhouse, nature boardwalk, butterfly garden, and more, it's an ideal place to spend a relaxing afternoon. Best of all, it's free to go.
The iconic 205-foot-tall neo-Gothic and art deco Singing Tower at Bok Tower Gardens is this popular destination's most famous feature, but that's just the start. This sprawling garden, park, and bird sanctuary in nearby Lake Wales has so much to see and do, it's worth the drive. Acres of ferns, palms, oaks, and pines create a backdrop for flowering plants and brilliant seasonal blooms. And then of course, there's the famous Singing Tower, with daily concerts from its 60-bell carillon filling the air.
Where to Stay:
Sheraton Vistana Resort
Sheraton Vistana Villages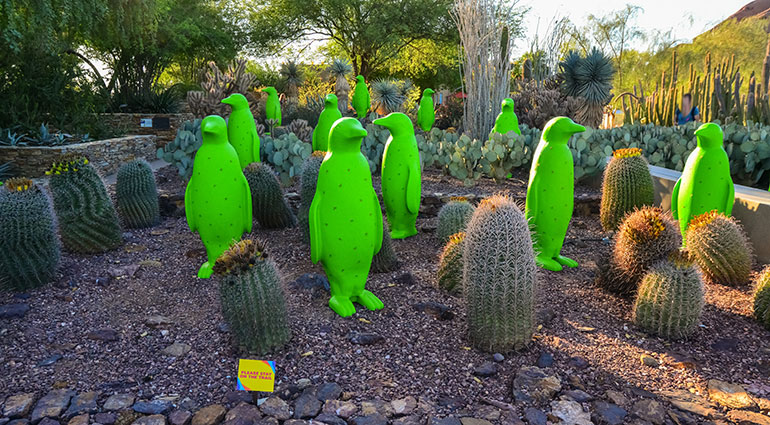 Desert Foliage and Live Music in Arizona
The Desert Botanical Garden in Phoenix, Arizona, showcases the region's beautiful and varied desert foliage. Wander down stunning trails where you'll hike with views of the mountains and become immersed in a world of vivid colors.
The gardens host rotating art installations like Wild Rising, a collection of more than 1,000 colorful animal sculptures made from recyclable plastic. Spring is also the ideal time to visit the Butterfly Exhibit, where hundreds of butterflies native to the Southwest gather to greet you and your family.
While at the gardens, consider joining a class or enjoying live music at Music in the Garden. Popular local and regional musicians perform at the gardens on Friday evenings in the spring, set to the backdrop of the mature saguaros and desert plants.
Where to Stay:
The Westin Kierland Villas
Sheraton Desert Oasis
From breathtaking foliage to a relationship with the arts, each different botanical garden offers a native experience unique to your vacation destination.