See the mountains in fall
Enjoy outdoor adventure in the mountains without the winter crowds.
Lake Tahoe, Vail and Park City are known as popular winter ski destinations. But in the late summer and early fall, these mountainous sites offer outdoor adventures like hiking, biking and water activities.
Vail
In Vail, there's plenty of space for hikers, cyclists and rafters to explore hiking trails, mountain biking trails and rivers.
Ride a horse or trek with a llama on guided hikes to Vail Mountain's summit. Hone your rafting skills in Vail's whitewater park. Or reel in a trout along Gore Creek's fly-fishing waters.
When you need a break from the adventure, enjoy a lunch or coffee break at an outdoor cafe in the Euro-style pedestrian village at the mountain's base. Beyond town, you can hike to hidden treasures like Lost Lake and the roaring East Vail Falls. And when the air turns crisp in late September, see Vail's aspen leaves turn a brilliant yellow interspersed with orange and red leaves.
Sheraton Mountain Vista and The Westin Riverfront Mountain Vistas are both conveniently located at the Base of Beaver Creek Mountain. These resorts are just minutes from the year-round mountain adventures and the area's best entertainment.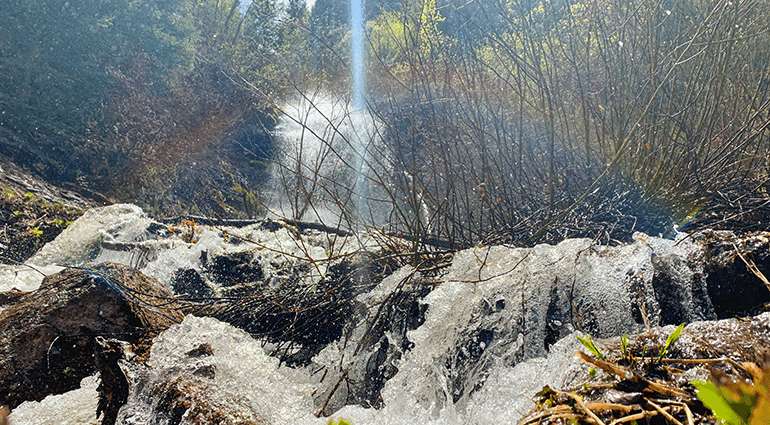 Lake Tahoe
As the largest alpine lake in America, Lake Tahoe and the surrounding mountains provide a vacation destination where you can still practice social distancing. Soak up the sun along 72 miles of sand and stone beaches or take a dip in the crisp waters.
If you crave adventure, consider hiking toward lake views on the Nevada-California state line at Van Sickle Bi-State Park or kayak across clear water in Emerald Bay State Park. A pedal around the lake on South Lake Tahoe's bike trail takes you along a protected blacktop path that winds 10 miles through forest and past two Lake Tahoe beaches.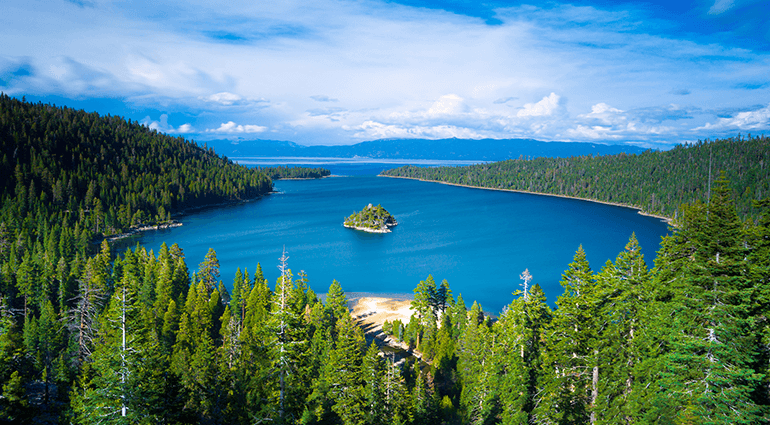 Park City
From standup paddle board yoga inside a geothermal crater to a soaring glide in a hot air balloon, summer and fall outdoor recreation thrills in Park City are a few of the many activities you may be able to experience. Cast a fly-fishing line, climb the mountains on foot or pedal Park City's award-winning mountain biking trails. Trails range from technical single-track to family-friendly paths that offer something for every level of rider.
Seeking a challenge of Olympic proportions? Unleash your inner daredevil on the Utah Olympic Park zipline, ropes course, extreme tubing and alpine slide. Or explore the new Woodward Park City, an all-ages mountain park offering lift-served mountain biking, BMX jump terrain and a skateboarding park. You can also enjoy stand up paddling or kayaking at Jordanelle State Park and Rockport State Park.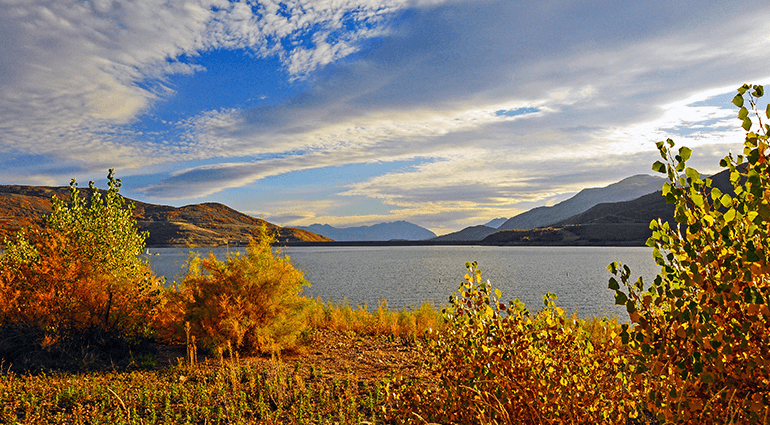 Seeking a cozy urban setting for your alpine vacation in Park City? Marriott's MountainSide is the ideal base camp to rest your head after a day of extreme exploration. This ski-in, ski-out destination offers spacious villas just moments from the action.
You can also rest your head in Lake Tahoe at Marriott's Timber Lodge. This haven in the High Sierras puts you in the center of the South Shore and at the base of the Heavenly Gondola.
To enjoy a stay in Park City or Lake Tahoe, you can deposit your Week with Interval International® as an Interval International Internal Exchange and enjoy exchange fee savings. You'll have the opportunity to confirm a stay in popular mountain destinations where there are no Vistana resorts — or where these resorts are in high demand. Visit intervalworld.com to deposit your Week.


This article was written by a paid contributor.
Marriott Vacations Worldwide Corporation ("MVW") and its affiliates and subsidiaries, make no warranty, express or implied, as to the condition, capacity, performance or any other aspect of the activities, events or services provided by third-party vendors. Some of the programs and products offered may be provided by PlacePass, which may not be owned, developed or sold by MVW.
Some amenities may not currently be available or limited due to COVID-19. For the most accurate updates on resorts and amenities, visit the Resort Updates Hub.
Savings based on Interval International fees for an External Exchange and Internal Exchange as of Jan. 22, 2020. Through membership in the Vistana Signature Network™, Owners can continue to access the Vistana™ Signature Experiences villa resort collection with no additional fees.