Find Answers to Abound
Get answers to the most frequently asked questions regarding Abound.
Get ready to vacation like never before.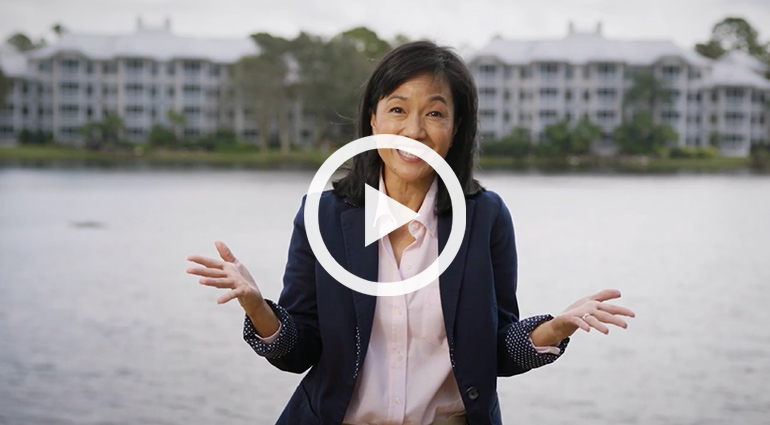 The Vistana Signature Network® (VSN) is now affiliated with Abound by Marriott Vacations™. This means that members of the VSN® can now elect to receive Club Points, which give you more direct access to reservations at 90+ premium villa resorts and city properties across Marriott Vacation Club®, Sheraton® Vacation Club, and Westin® Vacation Club. Or use Club Points to access 4,000+ unique experiences like cruises, culinary tours, premier events, luxury vacation homes, and more.
With the introduction of Club Points, new resorts to visit, and amazing extras, it can be a lot to learn. Luckily, we have a Help Center ready to assist you with frequently asked questions.




Here's a sample of some questions you may have about this exciting new exchange program.

Q. How do Club Points work to reserve stays?
A. You can use Club Points to reserve stays at Marriott Vacation Club resorts and city properties as early as 13 months prior to arrival. Vistana Signature Network resorts can be reserved 12 months prior to arrival. Learn more about reservation time frames.

Q. How does resort inventory work?
A. Inventory is made available in Abound when a VSN Member elects their Vacation Ownership Interest (VOI) to receive Club Points. Additionally, inventory in the Marriott Vacation Club Destinations® Trust is available to reserve using Club Points through Abound. You can learn more about how inventory is made available in Abound.

Q. What is included in my Club Dues?
A. Owners in Abound pay one annual fee called Club Dues, which are based on your Owner benefit level. Club Dues include many fees that were previously paid a la carte, including your VSN Fee, reservation cancellation fees, Marriott Bonvoy® points conversion fee, third-party reservation fees, and Interval International® membership fees, housekeeping fees, and Internal Exchange fees.
The amount of your Club Dues often represents a saving over paying a la carte fees, depending on how you use your VOI(s). Paying Club Dues maintains your Abound affiliation, although Owners who are affiliated are not obligated to elect to receive Club Points. Additionally, paying Club Dues maintains your benefits through the new Owner benefit level structure. This includes your Marriott Bonvoy® Elite status upgrade, new Owner rental discounts, and last-minute Club Points reservation discounts for Owners at the Executive benefit level and above.
Learn more about your Club Dues.

Q. What is my new Owner benefit level?
Find out about Owner benefit levels.

Q. As a VSN Member, I previously had access to cruises, hotels, travel insurance, and Resort Credit through VSN Select. What is different about my benefits in Abound?
Cruises, hotel stays, Resort Credit, and customized vacation protection will continue to be offered through VSN Select. When eligible VSN members elect to receive Club Points, thousands of other experiences become available to you.
These vacation offerings include thousands of cruise itineraries across oceans and rivers worldwide. Let a local guide take you on a tour to exotic locations — including African safaris. Or book a customizable culinary tour to savor authentic cuisine firsthand from bucket-list destinations. Owners at the Executive benefit level (or higher) can even use Club Points to reserve hundreds of luxury vacation homes around the globe.
Club Points may also be used to purchase a travel protection plan, airline frequent flyer miles with select airlines, and car rental certificates. Learn about your expended vacation experiences.

Q. Have any of my deadlines changed?
A. The deadline to convert your VOI(s) to Marriott Bonvoy® points is changing, along with multiple other deadlines, based on your Owner benefit level. Find your new deadlines.

By Tyler Bohlman