Make the Most of Your Ownership
In this edition of Ask the Expert, an Advisor will share important usage deadlines.
Whether you want to reserve a villa vacation, convert your ownership to Marriott Bonvoy™ points, or explore options via Interval International®, it's always best to plan ahead to make the most of your ownership. This month, Carlos N. from your Owner Services team will fill you in on important usage deadlines to keep in mind.
Usage Deadlines
Question: As an Advisor, what advice or guidance would you give new or tenured Owners to maximize their ownership?
Answer: Know and pay attention to deadlines that are applicable to you (e.g., converting, banking, assigning, etc.) and think ahead for vacation-planning success. Owners have several usage options for their vacation ownership through the Vistana Signature Network™ (VSN). To ensure that you are taking advantage of all usage options available to you throughout your Use Year, you should be aware of the deadlines that occur throughout the year; every usage option has an associated deadline. VSN Elite Members enjoy extended deadlines for most usage options, so be sure to verify your Elite status.
All VSN deadlines occur during the Use Year. Here is the breakdown of the deadlines for usage options:
March 31 is the first deadline of the Use Year for VSN Members (who own less than 169,000 annual StarOptions®) to convert their current-year usage to Marriott Bonvoy points.
July 1 is the deadline to bank current Use Year StarOptions® to preserve usage for 2 additional years. July 1 is also the deadline for 3-Star VSN Elite Members to convert their Vacation Ownership Interest (VOI) to Marriott Bonvoy points.
October 1 is the banking conversion deadline for 3- and 4-Star Elite Members, and the deadline for 4- and 5-Star Elite Members to convert their current Use Year VOI(s) to Marriott Bonvoy points. October 1 is also the deadline for VSN Select cruise bookings and VSN Select hotel offers for all VSN Members.
December 31 is the final deadline and marks the end of the Use Year for all Owners. Any unused StarOptions or unassigned time will expire on this date if not used or assigned with Interval International.
All of these transactions can be completed online at vistana.com, except for conversion of Home Options to Marriott Bonvoy points, which must be completed through Owner Services. This makes transacting ahead of the deadlines so easy. Just log in to your Owner account on vistana.com, select Dashboard from the top menu bar, select What I Own, then continue with the VOI that you wish to use in the transaction. You'll receive an email confirmation once your transaction is completed.
Have a question? Let us know.
Get to Know Carlos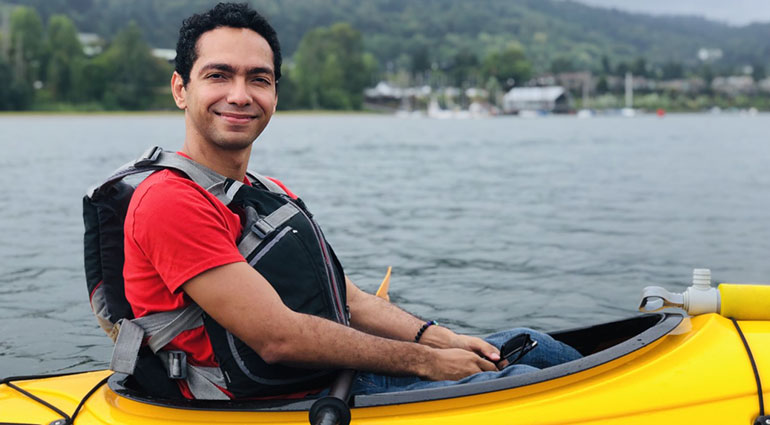 Which Owner Services office do you work in?
Orlando, Florida.
How long have you worked with Vistana Signature Experiences or Owner Services?
I've been with Owner Services for 2 years.
What is your current role?
I am a Vacation Ownership Advisor. I assist Owners with confirming vacations, helping them understand their options, and taking payments for maintenance fees.
What's the most memorable vacation you helped an Owner to confirm?
Sometimes we get so busy that we may overlook how important vacations are to families, and how they can be life-changing. Recently, I took a call from a gentleman who told me that his wife was suffering from some difficult health issues. He was calling to plan a vacation so that his kids could get away, have fun, and take their minds off of things for a little while. I was able to confirm a vacation for them at The Westin Desert Willow Villas in Palm Desert, California. This Owner was so happy and grateful, and it made me feel very good because I felt like I had a small part in helping them take the vacation that was obviously so important to them.
What is your favorite vacation destination and why?
I love going to the West Coast to visit the cities and national parks in Oregon, Washington, and California. I think that the Space Needle in Seattle is breathtaking. And California has so many parks — Yosemite is my favorite. Portland has a place called The Gorge, which is a hiking area that surrounds a landscape of waterfalls on top of waterfalls. It is all so naturally beautiful.
What vacation activities do you enjoy?
I always travel with my spouse. We often go to natural landmarks, and we enjoy local food and exploring the cities and parks on foot.
What are your hobbies?
I enjoy gaming and role-playing board games.