Hit the road for one of these drivable half- or whole-day trips that show off Arizona's history, culture, and jaw-dropping natural scenery.
---
Sedona
A straight shot north from Scottsdale, find yourself in the brilliant red rock canyon city of Sedona. For some, it's a colorful stop on the way to the Grand Canyon — but Sedona is very much a destination in its own right — and well-worth a visit.
The incredible sightseeing starts before you even arrive, as the beautiful winding paths greet you with expansive sandstone vistas and lush green canyons around nearly every turn as you ascend into the Coconino National Forest. Once in Sedona, you can choose to relax — seeking out unique handmade arts, crafts, and souvenirs at a wealth of local shops, or get active, exploring some of the literally hundreds of hiking and mountain biking trails through this breathtaking part of Arizona. Or step up your Sedona experience and hold on tight for a cross-country trek on one of the city's signature Pink Jeep Tours.
Tombstone & Bisbee
For history buffs, the Old-West towns of Tombstone and Bisbee are must-sees. Once thriving mining boomtowns, today they preserve history and immerse visitors in the feel of the "Wild West."
The 1880s come alive in Tombstone, perhaps most famous for the "gunfight at the O.K. Corral." Relive the era as period-costumed residents walk the streets. Climb aboard a narrated carriage tour for an informed view into Tombstone's history as you amble along dusty streets. And, of course, don't forget to get tickets to a spirited reenactment of the gunfight that made the town famous — relived every day.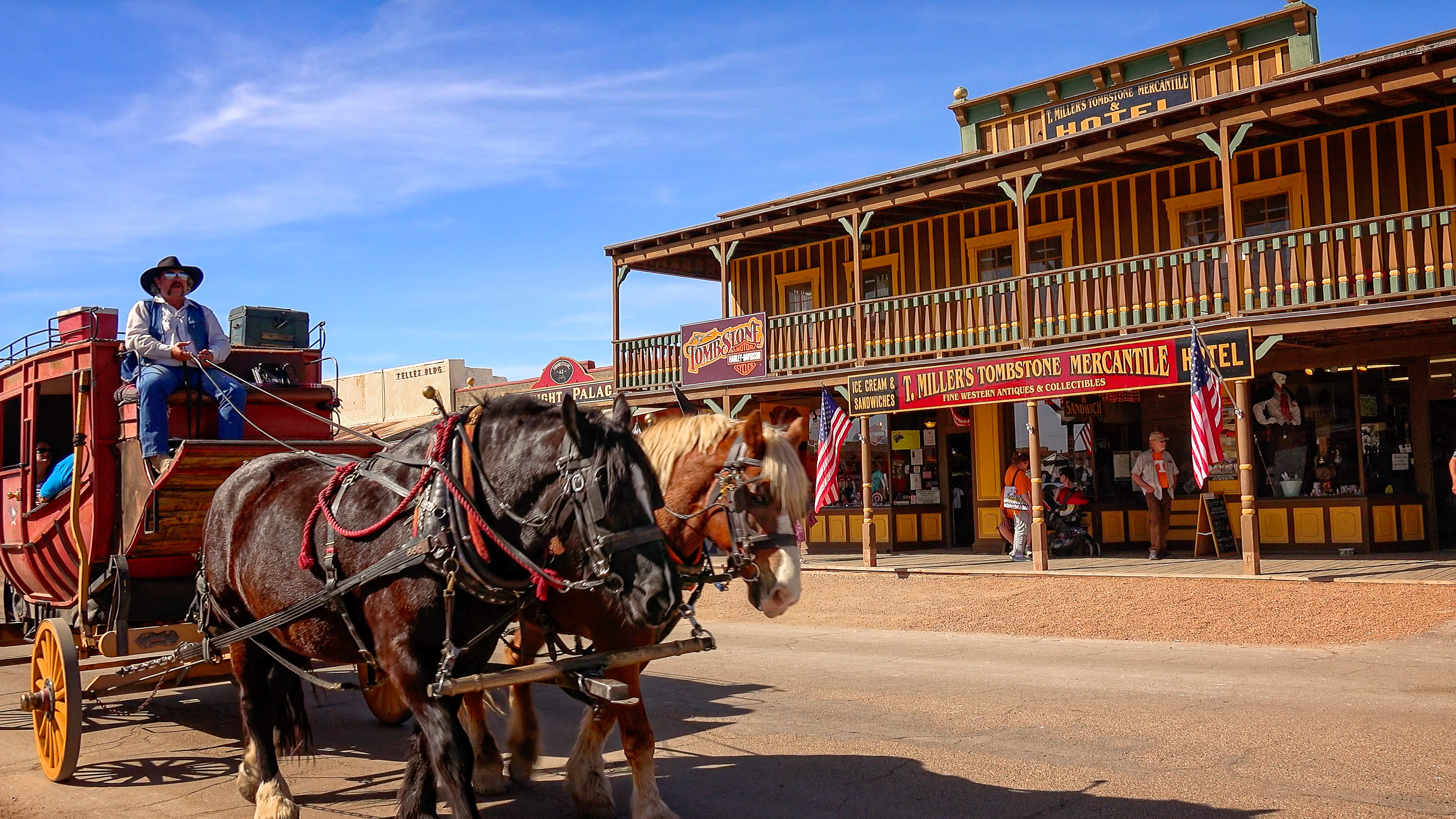 Bisbee, while perhaps a little lesser known, has transformed itself from a mining town to a charming modern-day enclave with a vibrant art scene. Explore the many shops and galleries; thrill to the bone-chilling tales on the notable Old Bisbee Ghost Tour, and — if the timing is right and you're visiting in October — come together with thousands to witness the Bisbee 1000, a footrace that weaves its way through town, traversing nine hilly staircases making up over 1,000 ascending steps — with music, entertainment and celebrations all along the way.
Apache Trail
Embark on what many consider to be Arizona's most epic scenic drive. Starting at the edge of Phoenix, the Apache Trail was a stagecoach route that ran through the Superstition Mountains and Tonto National Forest, named so from its original path carved out by native Apaches to navigate through the ruggedly beautiful terrain.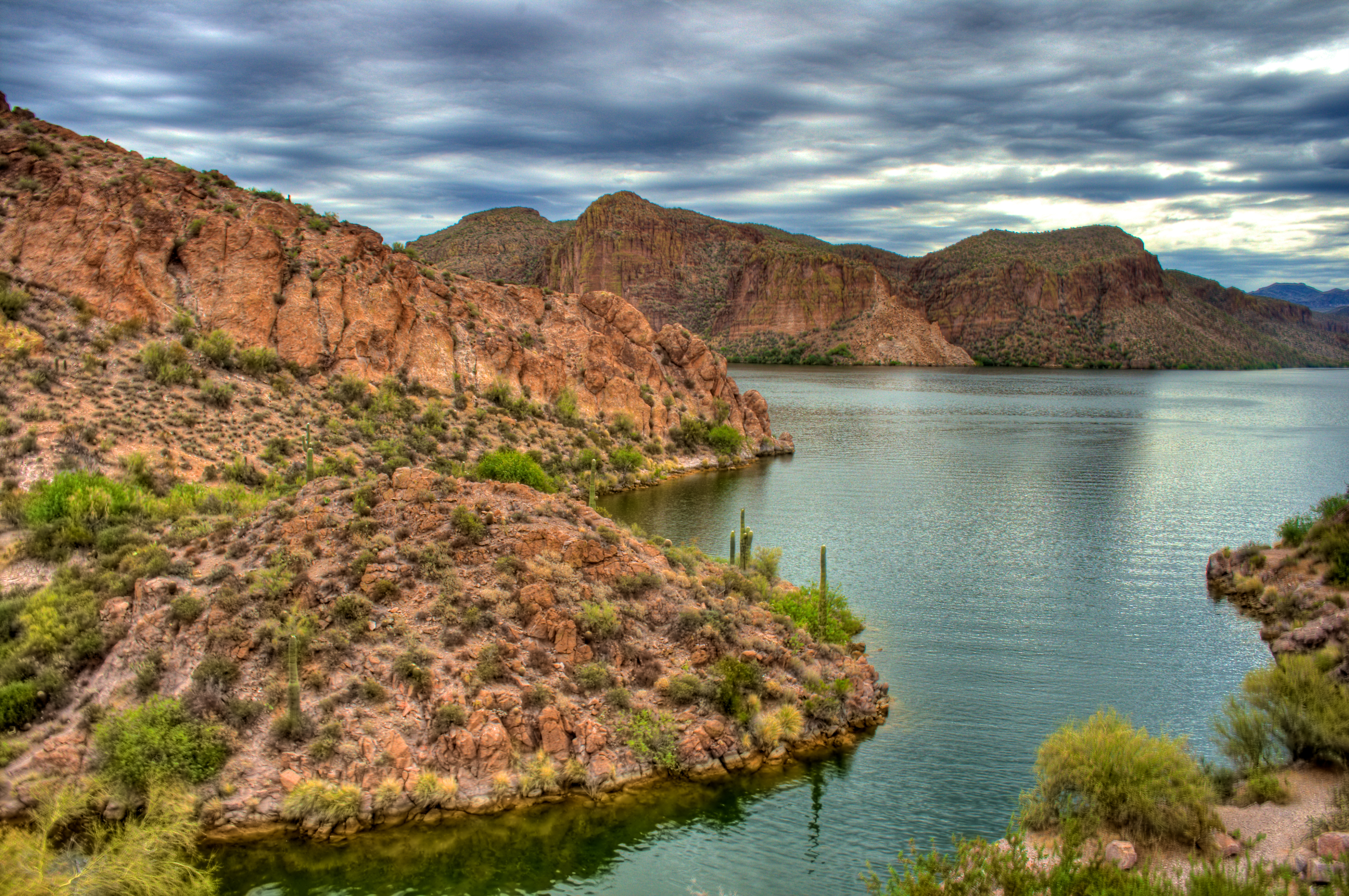 Today, the "trail" is a driver's dream come true, with mountain views and sweeping vistas around every corner, and plenty of places of interest to stop in and explore along the way — from scenic Canyon Lake to Tortilla Flat, a real western town with only six inhabitants. One of the best things about the Apache Trail is the flexibility — your journey might take just a couple hours, or in excess of seven or eight — all depending on the time you wish to spend and the route you choose to take.
Contact your Concierge for more information on these and other vacation activities.