Less than an hour drive from Orlando, Kennedy Space Center is the perfect day-trip getaway full of learning and adventure.
---
Take a day to visit the wonders at Kennedy Space Center, where you can surround yourself with some of the greatest achievements in the exploration of space, and even tour the breathtaking Space Shuttle Atlantis!
This incredible destination has so much to see and explore. Fully immerse yourself in the sights, sounds, and feelings of a real space voyage when you "get vertical" in the Shuttle Launch Experience®, an exciting thrill ride that simulates the shuttle's ascent into orbit. Watch an incredible 3D film about the magnificence of the galaxies at the world's only twin IMAX® theater. Touch an actual moon rock and meet a real astronaut. Honor the legends of space exploration at the U.S. Astronaut Hall of Fame®. And walk among real giant rockets in the amazing Rocket Garden.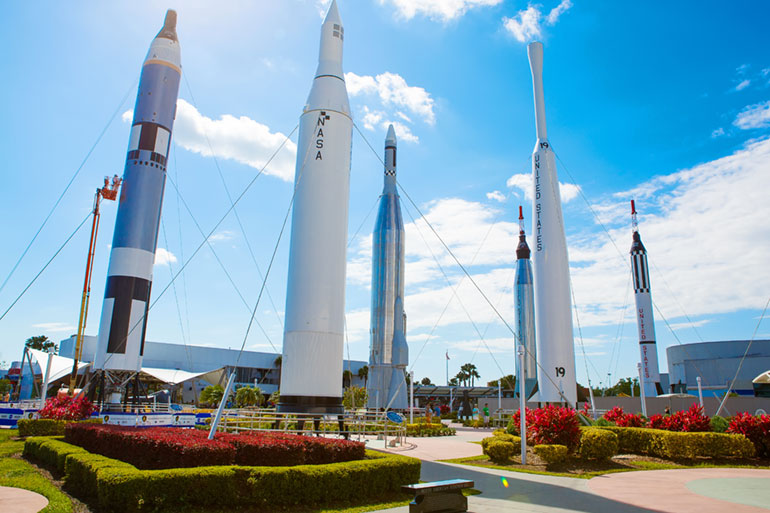 Plan ahead, and you can catch a real live rocket launch from Kennedy Space Center and various other locations on Florida's Space Coast. Less than an hour from Orlando, and conveniently located near Cocoa Beach, Kennedy Space Center is a great day trip, and provides an educational and wildly entertaining adventure for kids and adults alike.
Plan your visit and more Orlando vacation activities
Contact your Personal Concierge today.