Here are a few of our picks for the best, most unique festivals and events to see this time of year.
Great weather and fewer crowds make the season the perfect time to visit Mexico, and these unique festivals make fall in Mexico that much better.
Food and Music Festivals
Bisbee's Black and Blue Tournament – Los Cabos
If there's any question about Los Cabos being one of the sportfishing capitals of the world, this tournament — the richest fishing tournament on Earth — puts those doubts to rest. Held the last week of October, Bisbee's Black and Blue attracts the best anglers from around the world, all aiming to catch the biggest "Black & Blue" marlins, hence the event's name. Fans fill the Cabo San Lucas marina walkways to shop, party and watch huge fish being weighed in at the scales in front of the world-famous Puerto Paraiso Plaza.
Fiestas de Octubre (Octoberfest) – Puerto Vallarta
Starting with an inaugural parade, this event a few hours away in Guadalajara runs late September through early November, filling that time with concerts, dances, cultural exhibits, artisan vendors and, of course, delicious food, both national and regional.
Holbox International Food Festival – Cancún
This small, scenic fishing island north of Cancún comes alive each year with this culinary festival that features three days (November 10-12) of local chefs serving up tasty themed samplings of the region's best cuisine. Round things off with local dance troupes, musicians, and beautiful island scenery and you have a must-do event when visiting Cancún.
Tulum Sea Turtle Festival
Just south of Cancún, the laid-back coastal town of Tulum beckons not only with its well-preserved Mayan ruins — worth a visit on their own — but with its annual Sea Turtle Festival (Festival de la Tortuga Marina) held there and in neighboring Akumal each October. The popular free festival celebrates the state of Quintana Roo's natural beauty, ecotourism, and especially the conservation of the beautiful sea turtle — one of the iconic living symbols of the area.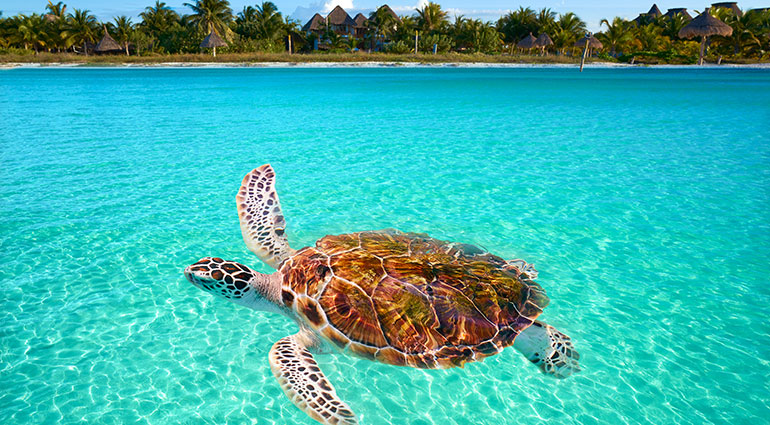 Festival events include educational workshops on conserving and protecting this great animal, a film festival, sand sculpture contests and more, all culminating in the release of hatched baby sea turtles into the Caribbean waters to begin their journey. The festival and the towns themselves are well worth a day trip from Cancún.
Day of the Dead (Dia de los Muertos)
A major festival where Mexico remembers and honors the lives of deceased loved ones, taking part in a Dia de los Muertos celebration (October 31 – November 2) is a must when visiting. From Cancún to Puerto Vallarta to Los Cabos, each region and destination has their own unique takes on the holiday, and all are well worth checking out.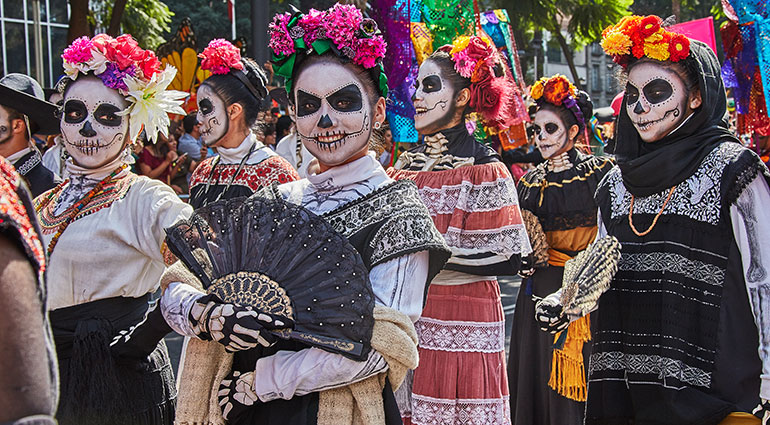 Each area is buzzing with life, with events and festivals over multiple days. Walk among festivalgoers in ornate and beautiful costumes, enjoy traditional food, performances and flowery decorations everywhere celebrating the occasion. Unlike a typical Halloween-style celebration, Dia de los Muertos is less scary, and more a time of warmth, joy, and reflection on life and those we love — and something special to be a part of.
Plan these and more Mexico vacation activities
Contact your Personal Concierge today.