These awesome travel accessories and great gadgets make the ideal sidekicks for your travels.
From in-flight necessities to indispensable electronics, these go-to travel accessories are worth their weight in gold.
Noise-Cancelling Headphones
Whether you want to get some shuteye on a flight, or just some peace and quiet in a busy place, noise-cancelling headphones are a must-have for many a seasoned traveler. Prices can get a bit steep for higher-end models, but that might be worth it for all the hours on hours of use they'll get.
RFID-Blocking Wallet
Protect your information, and your peace of mind, by keeping your personal information as safe as your cash. RFID-(radio frequency identification) blocking wallets keep any would-be thieves from skimming your personal and financial information direct from your cards, all while looking and feeling like ordinary everyday wallets.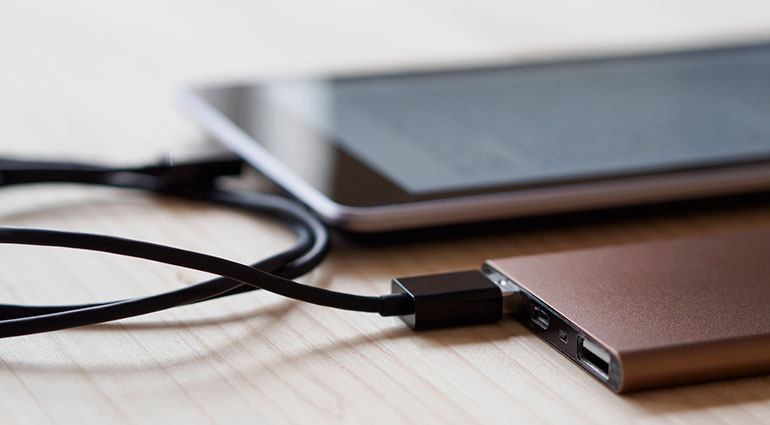 USB Power Bank
Can't find a power outlet when you need one? Or just don't want to stand by an anonymous airport wall waiting for your near-dead phone to charge? This invaluable gadget gives you on-demand power for checking must-have travel apps on your phone, charging your tablet, or any other USB device. With a variety of power bank options that can recharge a small item or multiple ones at once, you might find this one of the best travel accessories for any trip.
Collapsible Tote Bag and Water Bottle
When traveling, space is always at a premium, and these two items are well worth the room they take up. Pack a collapsible tote bag in with your normal luggage to have ready to carry back great finds for your home and other souvenir gifts, or as an extra bag to stash dirty laundry. A collapsible water bottle is perfect for airport travel, letting you empty and crumple it for passing through security, then easily refill it on the other side.
Hanging Toiletry Kit
Kiss fumbling around in your toiletry bag goodbye. Especially when it comes to travel accessories for women. One of these can handle makeup, brushes and more in addition to the usual items. Just unzip, hang on any bathroom door, and unfurl the bag to see all your toiletries, from toothbrush to tweezers; shampoo to soap, neatly stored and within easy reach.
Everyone's travel style is unique, but these key travel accessories are great workhorses to start with for just about anyone.