Instantly book hotel stays, discover the best local hangouts and more — all from your mobile device.
Take advantage of the tricks that help make travel more seamless. These apps can help you pack, keep track of travel itineraries and act as your own personal translator.
Oanda

If the heat of haggling with foreign money overwhelms you, tip the odds in your favor with Oanda. The app gives instant conversion rates for 190 currencies. Even if you don't receive a cell-phone signal abroad, you can still keep tabs on currency fluxes each time you log onto your hotel's Wi-Fi — and that refresher can make the difference between knowing when to walk away and when you're about to score big.
PackPoint

Most of us don't make packing lists, and most of us end up forgetting something, like lip balm for a ski trip or the right shoes for a celebration dinner. PackPoint solves the packing dilemma by asking where you're headed and the nature of your trip, i.e. based on work, a sport, family, etc. It factors in weather, and calculates how much of something, like socks, you'll need based on trip duration.
TripIt

Few things trigger travel panic faster than having a cab driver near the airport and ask which airline — and you can't remember. Nor can you find a ticket or printout. With TripIt, short for Trip Itinerary, those frantic inbox searches are gone. The mobile travel organizer simplifies your travel planning by managing your plans in one convenient spot. Owners can authorize the app to track upcoming villa stays, import them to a calendar and share with coworkers, family and friends via email or text. Upgrade to TripIt Pro for a fee and receive flight delay alerts well ahead of when airlines announce them, so you'll rebook ahead of the herd.
Vistana Signature Experiences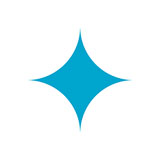 The Vistana™ Signature Experiences mobile app is the perfect companion when you vacation at a Westin Vacation Club or Sheraton Vacation Club villa resort. The app lets you check reservation details, access resort and local activities, dining options and more while on vacation. Plus you can get upcoming reservation information and resort offers, manage your ownership, explore villa resort destinations, share vacation photos, videos, dining and activity recommendations with the community and much more. Download now.
Yelp

Whether you're looking for a coffee shop with a cultish local following or a pub with Guinness on tap, Yelp points the way. Its system of user reviews ranks businesses by popularity, provides a search feature by current whereabouts or preferred neighborhood, and lets you peruse reviews. Yelp has you covered throughout the U.S., as well as much of Europe, plus Australia, Brazil, Japan, Mexico and a few other countries.
BOOK YOUR NEXT VACATION
Reserve your villa vacation today.