Staycation in Style
Vacation a bit closer to home.
Skip the cross-country flight. The best vacation may be right in your backyard. And while it's exciting to jump on a plane and fly somewhere new, there's something classically fun about loading your family in the car and taking a road trip.
If a staycation or road trip is in your future, check out these easy-to-reach destinations, all near Sheraton® Vacation Club villa resorts.

Avon, Colorado
Tree-studded mountains, flower-strewn meadows, and outdoor pools fed by natural thermal springs: There's more to this part of Colorado than skiing. Avon is right at the heart of the Eagle River Valley, with both Vail and Beaver Creek nearby. Crowds tend to melt away with the snow, so you can explore blissfully quiet trails on foot or by bike.
You can even ride horseback to Beano's Cabin in Beaver Creek — the scenic ride leads up to a mountaintop meadow where the restaurant serves up delicious seasonal fare.
Where to Stay
Enjoy beautiful mountain surroundings at Sheraton Mountain Vista, where you're just steps from hiking, skiing, and everything outdoors. Or stay at Sheraton Lakeside Terrace Villas at Mountain Vista, where a comfortable villa featuring the Sheraton Sleep Experience and a fully equipped kitchen awaits after a long day of outdoor adventures.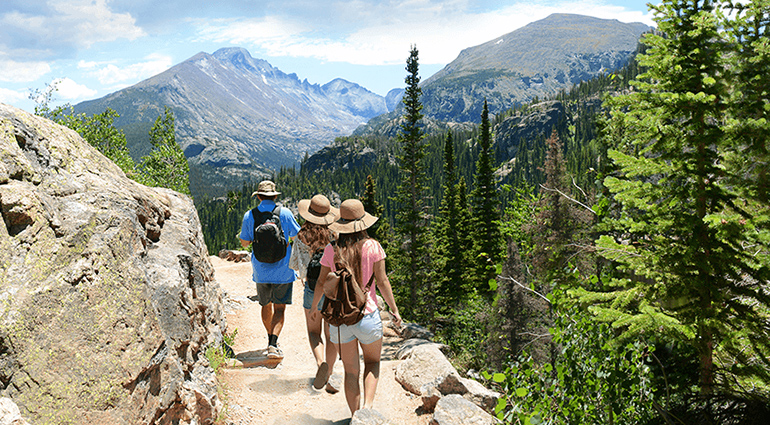 Orlando, Florida
Yes, Orlando has theme parks, but the city's charms reach beyond fairy-tale castles and roller coasters — there are many charming neighborhoods to visit as well.
Cobblestone-lined Winter Park boasts boutiques, cafes, and museums along its leafy avenues, as well as a chain of lakes and canals that you can tour by boat. Thornton Park features almost 50 locally owned shops and hosts regular events like the monthly Wine & Art Walk, where you can view local artists' work while sipping on a glass of your favorite vintage.
For nightlife with a twist, Lake Eola has a number of speakeasy-style bars — including Hanson's Shoe Repair, a bar inside an old cobbler shop accessed via a parking garage.
Where to Stay
Sheraton Vistana Resort is your perfect home base to visit Orlando's surrounding neighborhoods, as well as a place to shoot hoops outside or dive into a refreshing outdoor pool. Sheraton Vistana Villages lies in the heart of International Drive, close to theme parks, local attractions, dining, and more.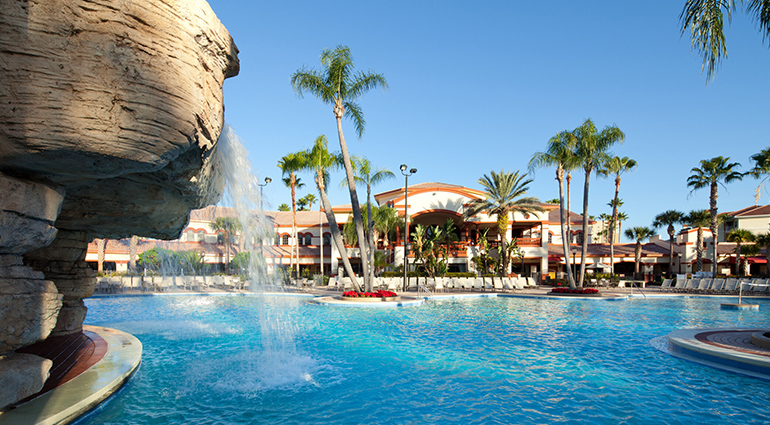 Myrtle Beach, South Carolina
This city and beach resort is a must-visit destination along South Carolina's Grand Strand, a 60-mile sweep of white sand beaches lapped by the Atlantic Ocean.
Cruise along the coast to find quieter coves or divide your time between the beach, the restaurant-lined boardwalk, and the rides and Ferris wheel at the amusement park. Or simply spend some time in your resort enjoying the beautiful weather and relaxing environment.
Where to Stay
Sheraton Broadway Plantation provides entertainment for the whole family. Whether it's access to local attractions and beaches, or the on-site pool, lazy river, and miniature golf course, fun is always on the menu.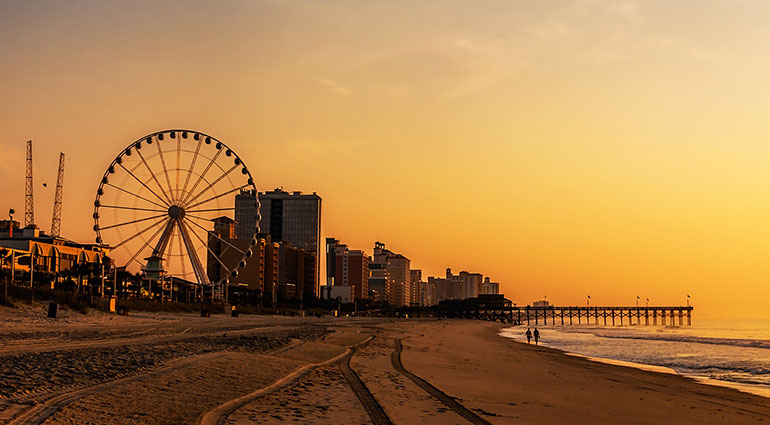 Story by Ella Buchan and Tyler Bohlman