Vistana™ Signature Experiences on social media
Whether you post, tweet, or just follow along for inspiration, connect with us to stay in touch, get involved and share your vacation experiences and memories with fellow travelers just like you.
Facebook
Connect with us on Facebook to keep up with everything Vistana, from the latest news and information to breathtaking #VacationLife photos and more.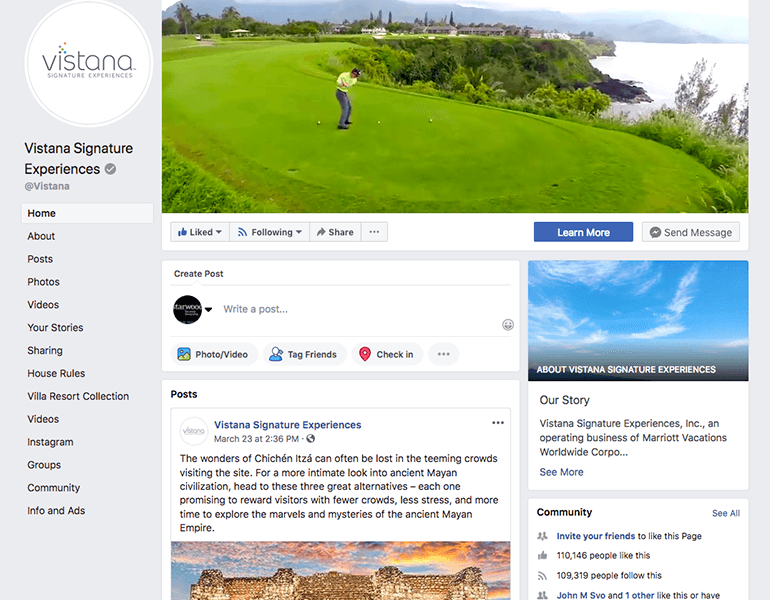 YouTube
Subscribe to get the newest vacation videos sent directly to your inbox.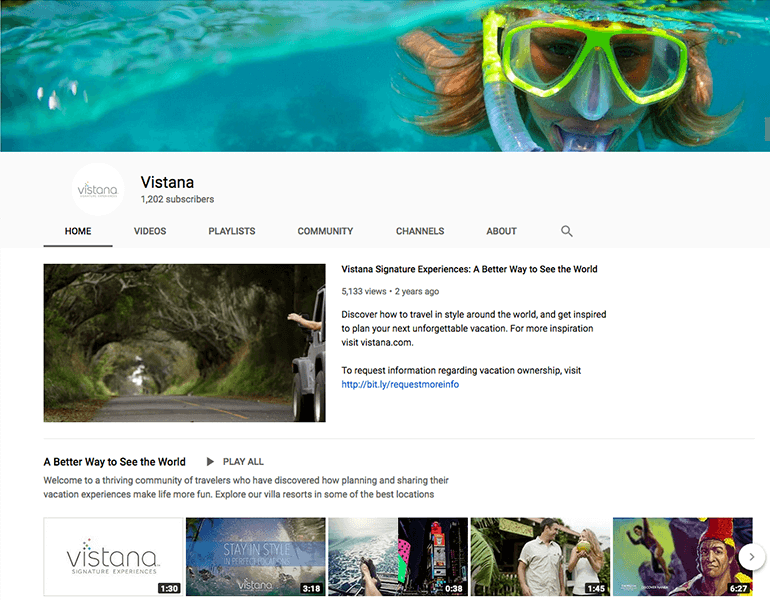 Instagram
Follow us for amazing vacation photos and videos anywhere you are; and tag your pics and movies #VacationLife to join the fun.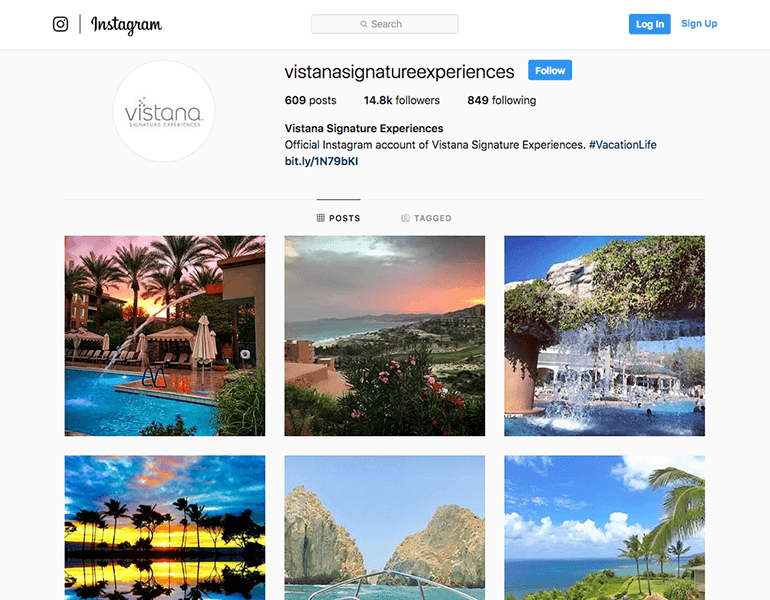 Twitter
Follow us for great #VacationLife photos, plus great Vacation Ideas and inspiration.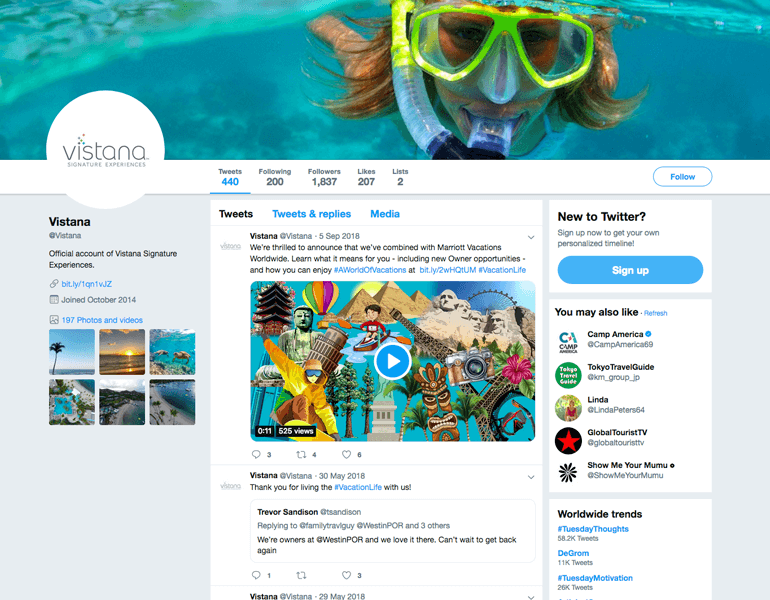 Pinterest
From summer sun getaway ideas to the best rooms with a view, follow us on Pinterest for your daily dose of wanderlust.