Explore the breathtaking natural wonders of this California treasure.
There might be no other place on Earth quite like Joshua Tree National Park; and it makes the perfect day trip when staying at The Westin Desert Willow Villas, Palm Desert or The Westin Mission Hills Resort Villas, Palm Springs.
A short drive from your villa door lies one of the California's unique destinations — Joshua Tree National Park — and if you get the opportunity, a visit there is a Golden-State must-do.
This is paradise for any nature lover or explorer, and the iconic trees from which the park gets its name are just one of the many things to see here. The massive park includes parts of two deserts and multiple different ecosystems to discover with relative ease — a paved main road allows visitors to see major attractions throughout the park.
Explore
Home to rugged, often otherworldly beauty, Joshua Tree is brimming with hills, valleys, chasms and craggy rock faces, — all brilliantly lit by the Southwest sun — making for breathtaking sunrises and sunsets, as well as remarkably clear stargazing conditions at night.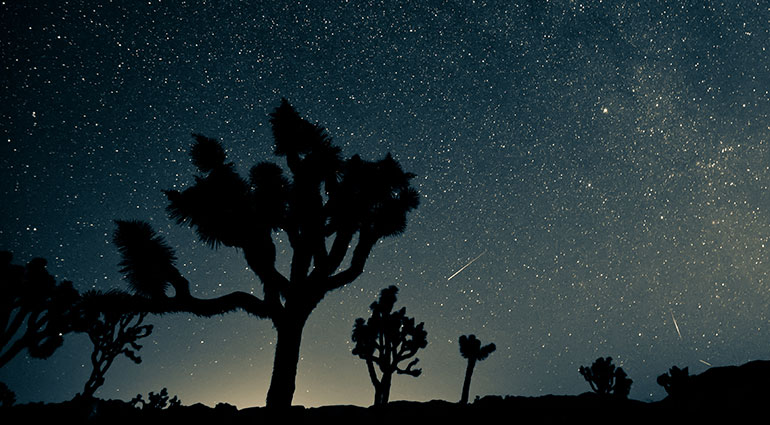 Visitors can choose to drive the park, stopping at numerous attractions and points of interest, but exploring the many hiking trails (with ones suitable for most any length or any level of experience) is recommended. It's the best way to get a truly intimate view of the park and this remarkable region of California's High Desert.
The park itself is a window into ancient history, boasting fascinating and often peculiar rock formations dated as old as 1.7 billion years. And with names like Skull Rock, Arch Rock, Giant Marbles and Cyclops, each grandly displays its own monumental character.
Wildlife
Joshua Tree National Park, for being such a rugged place at first glance, still has its share of wildlife to see. Over 250 species of birds, along with jackrabbits, bats, black bears, deer, and even bighorn sheep call the park home. And yes, famously, roadrunners and coyotes do too.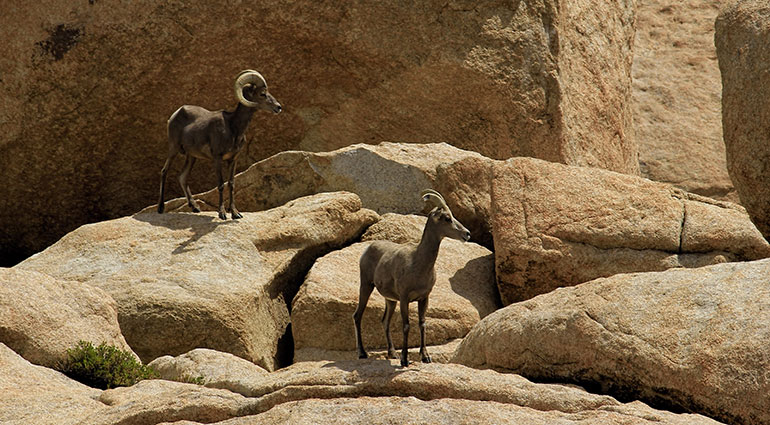 History
The park also has historic human settlements well-worth exploring. The Barker Dam is an easy-to-hike-to small, yet gorgeous reservoir framed by stacked rock formations windswept-smooth by time — a surreal and beautiful picture postcard. Close by, check out the Wall Street Mill, an 1800's gold-ore mining structure that gives a rustic view into the West's pioneering past.
Plan this and more unforgettable vacation activities
Contact your Personal Concierge today.