Take a Marriott Vacation Club® World Tour
Stay at Marriott Vacation Club® resorts worldwide using the Abound exchange program.
Abound by Marriott Vacations™ provides access to premium Marriott Vacation Club® resorts and properties in destinations worldwide. From amazing city properties that put you in the heart of America's biggest cities to bucket-list vacation spots like Gold Coast, Australia, and Phuket, Thailand, there is a destination for everyone.

Be in the Heart of it All
Stay in the middle of the action at a Marriott Vacation Club Pulse® property. You can stay off the shores of South Beach, in the core of the Big Apple, close to history in our nation's capital, and more. Chic restaurants, unique attractions, and thriving nightlife are often only steps away.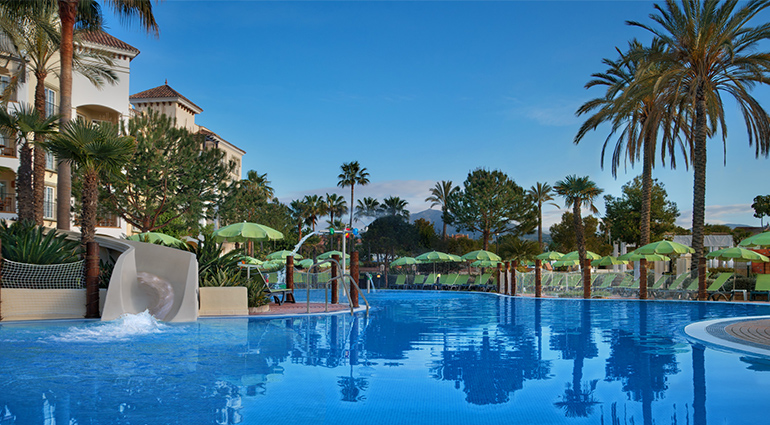 Have a European Adventure
Expand your horizons and travel overseas to Spain and France. Spend time in the sun as you walk the stunning shores of Málaga with a stay at Marriott's Playa Andaluza. Marriott's Club Son Antem sits near castles, cathedrals, local beaches, and authentic Spanish shops on the island of Mallorca. And Marriott's Marbella Beach Resort boasts a prime location near Costa del Sol's Elviria Beach.
Explore the City of Light from Marriott's Village d'Ile-de-France. Only four miles away from Disneyland® Paris, this is the perfect home base for your overseas theme park adventures. Or head into the city and visit the Eiffel Tower, Arc de Triomphe, Louvre Museum, and more.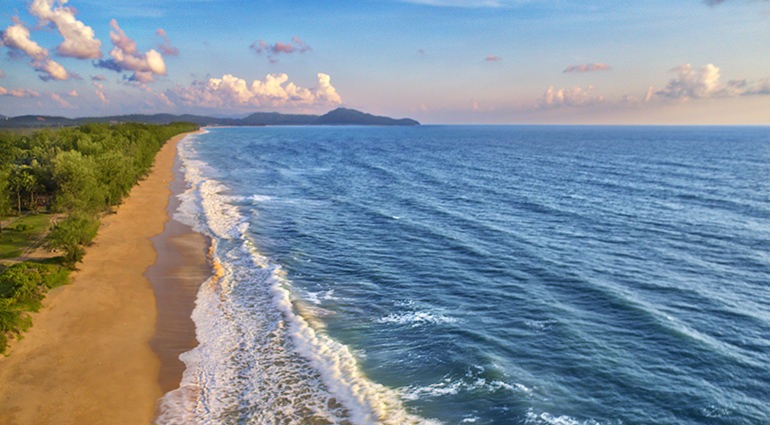 West Meets East
Take the vacation of a lifetime with a visit to Indonesia or Thailand. Surround yourself in the natural beauty of Thailand with a stay at Marriott's Mai Khao Beach – Phuket or Marriott's Phuket Beach Club. Both resorts are near the beach and offer access to the water, jungle, and more. If you'd like to add a few nights to your Thailand adventure, stay at Marriott Vacation Club® at The Empire Place©. This downtown oasis puts you in the heart of Bangkok and is close to ancient wonders and modern marvels.
Indonesia is home to Marriott Vacation Club's newest resort — Marriott's Bali Nusa Dua Terrace. Boasting touches of Indonesian culture throughout, this exquisite property features swimming pools and on-site bike rentals for exploring. As a bonus, each villa comes with its own private plunge pool.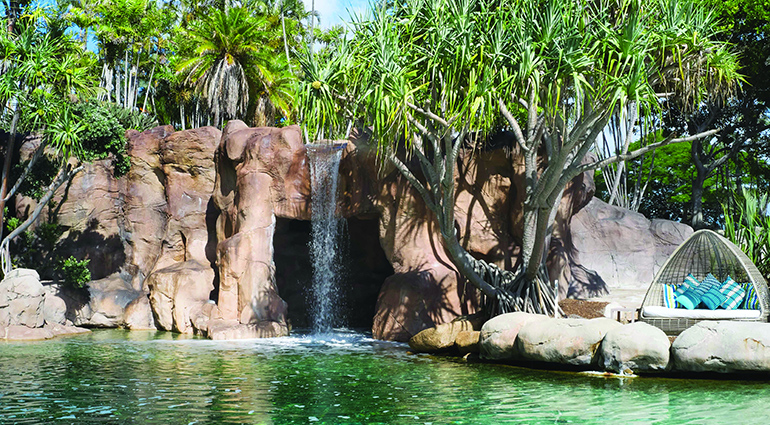 Strike Gold
Take globetrotting to a new level and travel as far as you can go with a visit to Australia's Gold Coast. Marriott Vacation Club® at Surfers Paradise is the perfect place to stay for an adventure in the outback. Watch the experts hang ten on Surfers Paradise Beach, visit Sea World and Dreamworld, or participate in a hidden Australian gem — championship golf.

By Tyler Bohlman

Book Your Next Abound Vacation
With the Abound exchange program, there's a brand-new destination that's sure to inspire you to make your next vacation the best one ever. Head to your Owner website and start exploring these incredible destinations now.