There are more things to do in Myrtle Beach than just the famous boardwalk attractions. These family-friendly natural Myrtle beach activities are always worth a visit.
When you think of Myrtle Beach, you may envision amusement parks, boardwalk arcades, an
array of live entertainment
, and beach chairs lined up along the ocean — all worth a stop in their own right. But
when you visit Myrtle Beach and go just off the beaten path, you'll discover a different side to the Grand Strand
— one that's more natural, peaceful and beautiful.
While living nearby, my family would take day trips to Myrtle Beach to enjoy the near-endless shopping and amusements. But we especially enjoyed exploring the natural attractions — and these are our perennial favorite natural Myrtle Beach activities.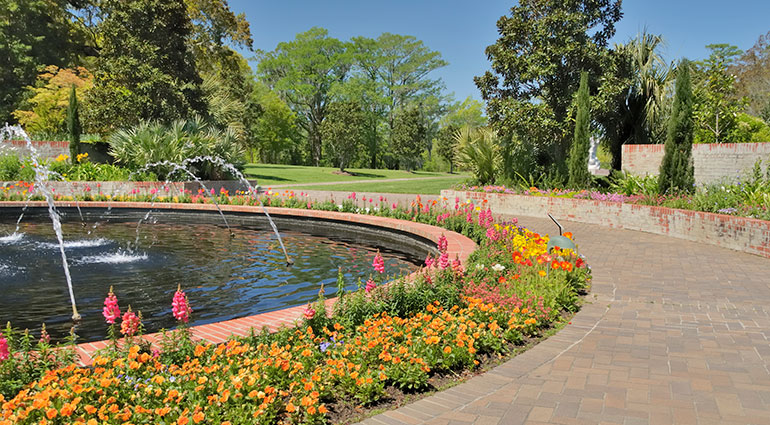 Brookgreen Gardens
If you want a true picture of the beauty of South Carolina Lowcountry, stroll through Brookgreen Gardens, which is one of the most beautiful gardens in the South. This National Historic Landmark was once home to antebellum rice plantations. Now, it's a veritable garden paradise filled with 9,000 acres of natural beauty. Stroll through the majestic Live Oak Allee, where 250-year-old trees were planted in the early 1700s. Or wander around with the kids in the nearby magical butterfly garden. There's even a sculpture garden filled with more than 2,000 works of art — the largest collection of American figurative sculpture in the U.S.
The gardens also have their own zoo, which USA Today picked as a top zoo to see baby animals. You can see eagles, deer, river otters, owls and horses, all of which are native to South Carolina.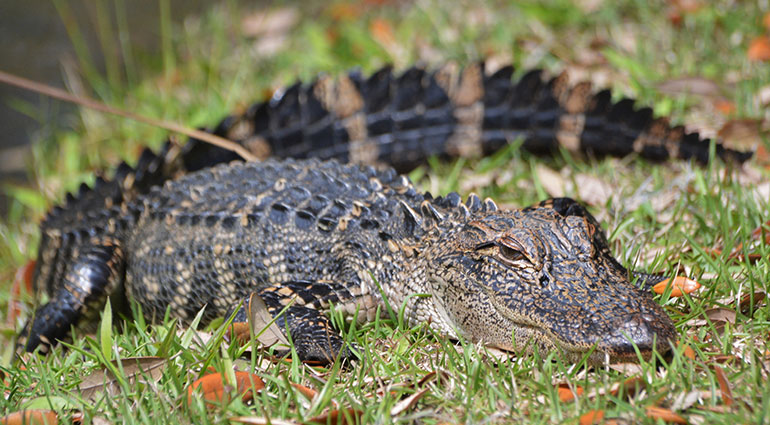 Alligator Adventure
For more animal fun, head to Alligator Adventure, the perfect place to learn about wild creatures. You'll even get a thrilling opportunity to see them up close. But don't let the name fool you. Here you'll find so many more exotic and fascinating critters than just alligators. Come face to face with mischievous hyenas, brilliantly colored birds, bobcats, snakes, big lizards, and even the largest crocodile on exhibit in the United States.
The park is located at Barefoot Landing, which is also a popular shopping center. You'll find plenty more to do there, including visiting the Alabama Theatre and House of Blues.
Quick Tip:
Myrtle Beach can be quite hot during the summer. If you want to sidestep these warmer temperatures, consider visiting during the spring and fall to enjoy more temperate weather.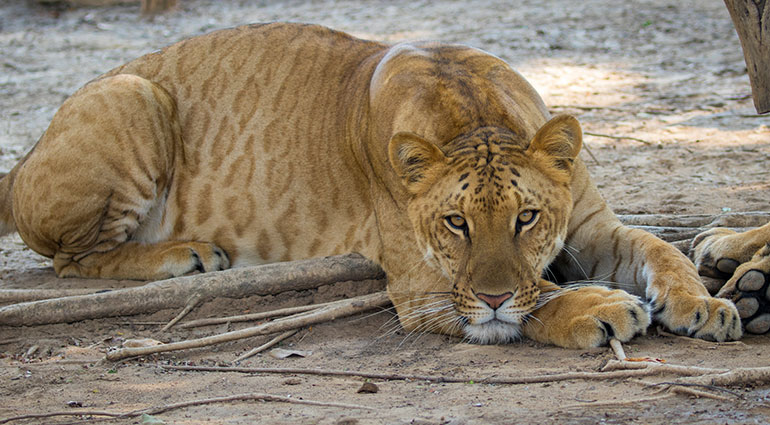 Myrtle Beach Safari
Another favorite for animal lovers is Myrtle Beach Safari, also located at Barefoot Landing in North Myrtle Beach. Yes, there's a safari in Myrtle Beach! Here you'll find a 50-acre property with more than 130 animals, including 60 big cats like a liger (the world's largest big cat — offspring of a male lion and female tiger). Visitors can take a three-hour guided walking safari to see animals like Bubbles, a 9,000-pound African elephant. You can even interact with some of the animals, including petting tiger cubs.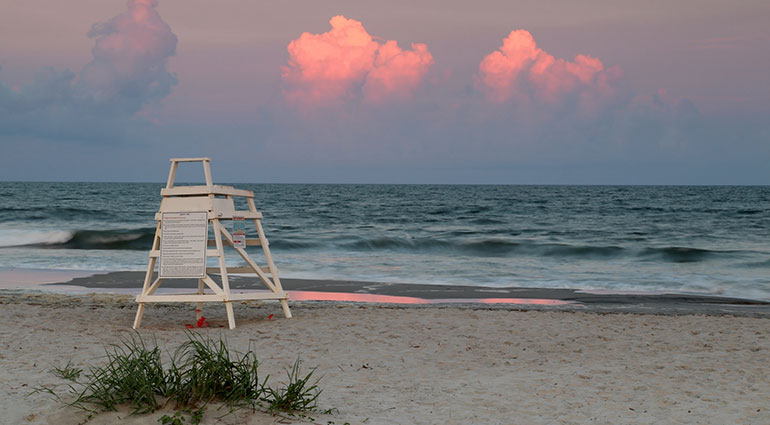 Huntington Beach State Park
For a truly quiet and natural stop along the Grand Strand, make time for Huntington Beach State Park. Located on the southern side of Myrtle Beach in Murrells Inlet, this state park offers 3 miles of beach, space for camping and plentiful bird-watching.
In fact, being home to more than 300 bird species, the park is known as one of the best birding spots in the Southeast. Keep an eye out for other wildlife, as well — we often spotted alligators, sea turtles and minks. You'll find ample spots for fishing, along with hiking and biking trails. Plus, the park is dog-friendly, if Fido wants to come along. While you're there, you can also visit the former home of Anna Hyatt Huntington, philanthropist, sculptor and the park's namesake, which is now a National Historic Landmark.
While there is never a shortage of things to do in Myrtle Beach, taking a little time to explore the area's impressive natural attractions is always worth it.
Contact your Personal Concierge for more
Talk to local experts for personal service and insider tips on the best things to do in Myrtle Beach.
By Lyn M., a paid contributor