Don't wait until the summer
Skip the snow and escape to a beachfront destination known for its abundance of attractions — all without the summer crowds.
Myrtle Beach is one of the few East Coast beach destinations that doesn't close down during the winter. Most of the Grand Strand's attractions and popular dining locations welcome year-round visitors — and you'll be able to enjoy them without the crowds.
While a summer Myrtle Beach trip may involve high temperatures and humidity, the temperate winter climate is ideal for outdoor exploration.
Practice Your Golf Game
Myrtle Beach is home to more than 80 award-winning golf courses, including options designed by legends like Arnold Palmer, Greg Norman and Jack Nicklaus. Whether you're looking for a course with ocean views or a green nestled among moss-draped oak trees, there are plenty of options, and you may even get deals on tee times during the winter months.
If you're on the north side of Myrtle Beach, consider popular courses like Tidewater Golf Club or Long Bay Golf Club. Along the main stretch of Myrtle Beach, you'll find Grande Dunes Golf Club and Pine Lakes Country Club. If you and your family tend to lean toward outdoorsy adventures, you may enjoy Pawleys Plantation Golf & Country Club at the south end of Myrtle Beach. It's located near Murrells Inlet and Litchfield Beach, so you can enjoy a peaceful stroll or bike ride after a day at the links.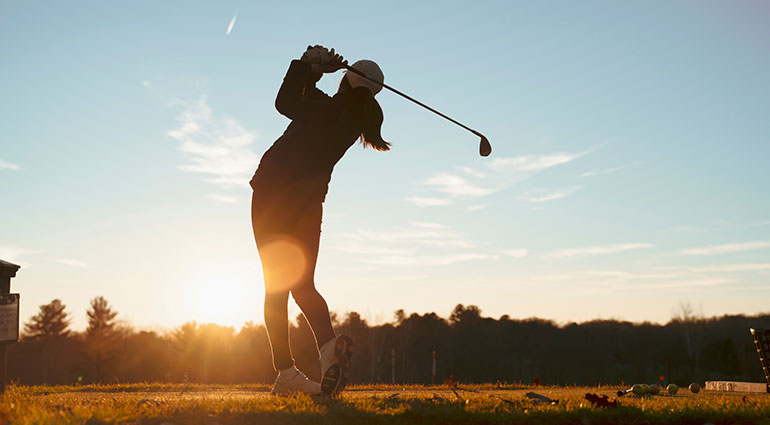 Enjoy Minigolf with the Family
Dragons. Pirates. Lost treasure.
Go on an adventure to themed lands at over 50 miniature golf courses. Myrtle Beach is known as the "miniature golf capital of the world," so there's no shortage of options from which to choose. Putt by tiki-lined lagoons, travel to prehistoric times or make your way through a Mayan pyramid at one of many themed courses. And when you visit during the winter, you may enjoy deals where children play for free.
Explore Outdoor Attractions
While in Myrtle Beach, take a ride on the area's most popular attraction: The SkyWheel. It's the only one of its kind on the Grand Strand, offering you and your family a birds-eye view of Myrtle Beach from almost 200 feet above the boardwalk.
Then, enjoy all that Broadway at the Beach has to offer, from shopping to dining and shows. Popular outdoor activities include the Beach Rider Jet Boats, Topgolf and an exhilarating ride with Helicopter Adventures.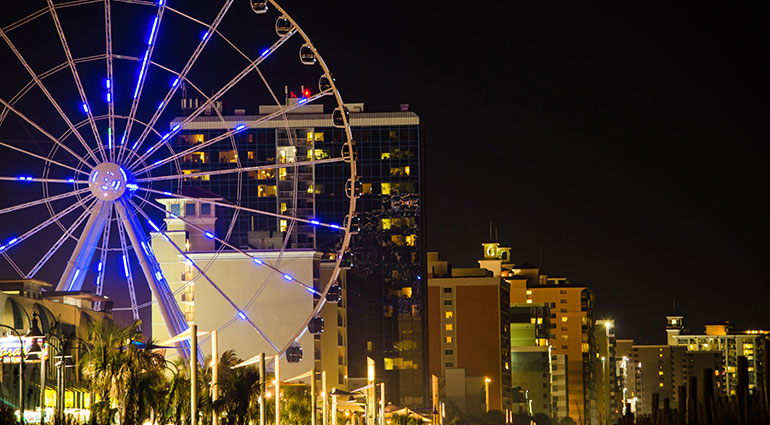 Admire local flora
Just 30 minutes outside of Myrtle Beach, you can explore local foliage and wildlife at Brookgreen Gardens. Here, art, history and nature meld to create a sanctuary dedicated to preservation and education.
Brookgreen Gardens comprises almost 10,000 acres of preserved land. See the remnants of four thriving rice plantations at the Live Oak Allée, composed of 250-year-old live oak trees planted in the early 1700s. Wander into the Butterfly Garden, explore the Palmetto Garden or view the largest and most comprehensive collection of American figurative sculpture in the country.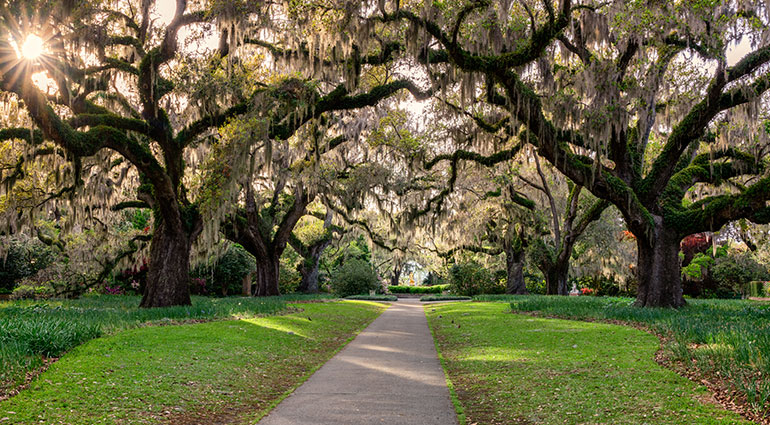 Where to stay
After a day of excitement and thrills, rest your head at Sheraton Broadway Plantation. Just steps from Broadway at the Beach, this resort offers spacious 1- and 2-bedroom villas with full kitchens or kitchenettes and a washer/dryer, giving you more space — and more control over your environment.
Vistana™ Signature Experiences Owners with StarOptions® can book any length of stay at Sheraton Broadway Plantation.
If you are a Vistana Signature Experiences Owner with Week(s), you can place an internal exchange request with Interval International®.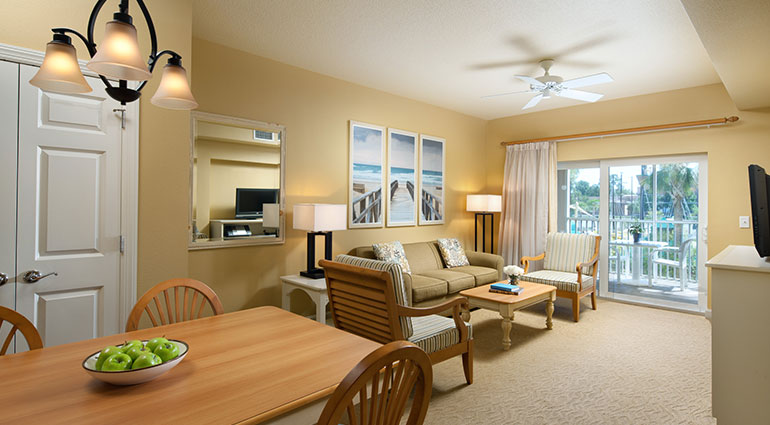 ©2020 Vistana Signature Experiences, Inc. ("Vistana") and Marriott International, Inc. ("Marriott"). All Rights Reserved. Marriott Bonvoy, Sheraton, and their logos are the trademarks of Marriott or its affiliates and are used by Vistana, an authorized partner of the Marriott Bonvoy program, under license from a subsidiary of Marriott. Vistana and the programs and products it provides are not owned, developed, or sold by Marriott or its affiliates. Vistana is solely responsible for its advertising, marketing, privacy and data collection practices.
Marriott Vacations Worldwide Corporation ("MVW") and its affiliates and subsidiaries, make no warranty, express or implied, as to the condition, capacity, performance or any other aspect of the activities, events or services provided by third-party vendors. Some of the programs and products offered may be provided by PlacePass, which may not be owned, developed or sold by MVW.
Please visit IntervalWorld.com for complete details on exchanging with Interval International
Some amenities may not currently be available or limited due to COVID-19. For the most accurate updates on resorts and amenities, visit the Resort Updates Hub.
Furnishings may vary.