Embark on a journey to the City of Light through virtual tours of iconic destinations and authentic cuisine you can order or prepare in your kitchen.
Paris is more than just a place. It's also a mindset — a way of shopping, dining and living that infuses every part of the Parisian life.
Paris on the Page
Writers and readers have always been equally enamored with Parisian culture. Check in with the famed literary haunt on the Left Bank, Shakespeare & Company, for their most beloved titles about the city and download the bookstore's podcast to hear authors in their own words.
Set the scene for your virtual journey with titles like How To Be a Parisian Wherever You Are by Caroline Maigret, and The Only Street in Paris, about life on the bustling Rue des Martyrs, by Elaine Sciolino.
For a fantasy tour of the streets and tastes of the city, spoon up Ernest Hemingway's A Moveable Feast, a memoir of his life in 1920s Paris, or The Paris Wife, a fictionalized version of how Hemingway moved to the French capital, by Paula McLain.
Are your kids dreaming of Paris, too? The Inventions of Hugo Cabret (also a movie option) and the illustrated classic Madeleine are both charming choices.
Virtual Tours of Paris
The streets and sights of Paris are also online. Art lovers can completely immerse themselves in the 300,000 works that have been made available online by 14 Paris museums. The official Paris Tourism site offers a roundup of 10 engaging virtual tours of famous landmarks, while Google Earth provides insights around the city — including a food lover's itinerary — through its Voyager series.
A few favorites to visit on a virtual tour of Paris include:
The Louvre: Online tours of the palatial museum take you through galleries, around the ancient moat, and into special exhibitions.
Musée de l'Orangerie: You can spend all morning enjoying Monet's Water Lilies sans crowds, at the Impressionist Museum.
Eiffel Tower: You'll start out on the first level of this iconic Paris landmark, and then be able to head to the very top of the soaring structure for stunning views across Paris.
Sainte-Chapelle: Stop in at the jewel box church for a 360-degree tour of its stained-glass sanctuary, complete with atmospheric music.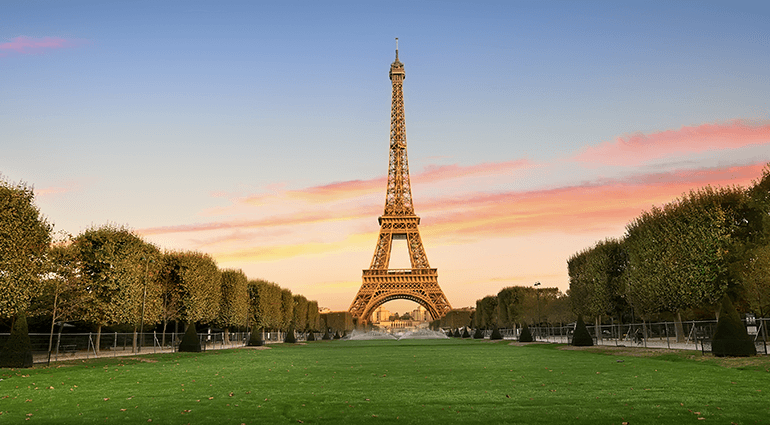 French Food à la Minute
Another way to recreate Paris culture is by tasting the authentic cuisine. Even if you can't get out right now, you can tap online sources for French ingredients and Parisian treats. Le Panier Francais is a French grocer and virtual department store where you can stock up on everything from sweet Madeleine tea cakes to cans of escargot and Herbs de Provence seasoning.
For fresh French cheese reminiscent of a Parisian fromagier (cheese monger), head to igourmet, which ships nutty Comté and tangy French goat cheese, plus charcuterie all perfect for an early evening snack with a glass of wine or aperitif. Make it feel even more authentic placing a small table on your terrace, balcony or deck and turning the chairs so they're facing the street or your yard.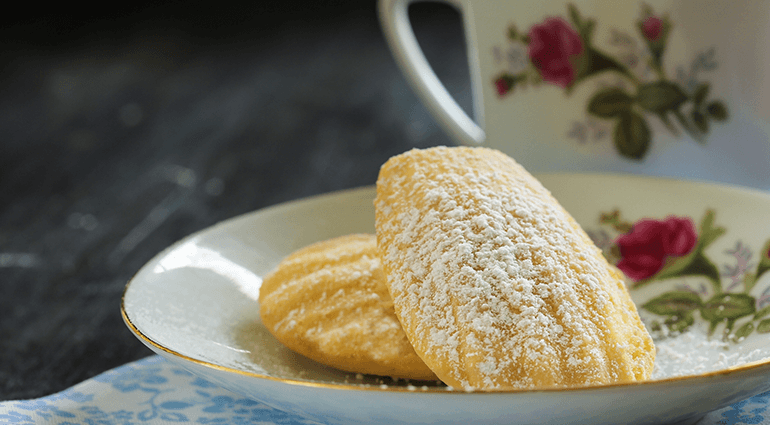 DIY Paris Cuisine
If you're ready to whip up your own French feast, check in with chef and cookbook author David Lebovitz, whose blog is filled with delicious food insights. His stay-at-home recipes make it easy to bring a bit of the city to your kitchen, and his books, including Drinking French and My Paris Kitchen, are filled with Parisian kitchen wisdom and charming anecdotes.
To recreate a traditional Parisian bistro meal, dig into the new cookbook, A Parisian Bistro: La Fontaine de Mars, from the famed Left Bank boîte near the Eiffel Tower. And of course, there's everyone's favorite French chef, Julia Child, whose The Art of French Cooking will help you make the perfect beef bourguignon and apple tarte Tatin.
You can always have Paris, whether from home or after a relaxing day exploring the great outdoors, while staying at one of our villas. It's easy to do when you take advantage of a world of virtual tours, pop culture and take-home products. Bon voyage!
This article was written by a paid contributor.
Marriott Vacations Worldwide Corporation and its affiliates and subsidiaries, make no warranty, express or implied, as to the condition, capacity, performance, or any other aspect of the activities, events, or services provided by third-party vendors.