More fun, fewer crowds
Explore white-sand beaches, golf with ocean views, and play at a water park on Paradise Island.
In the Bahamas, you can enjoy an endless summer well after Labor Day. Here are some top reasons to plan a fall escape to Harborside Resort at Atlantis on Nassau's Paradise Island.
As fall brings cooler temperatures to many places, things are just heating up in the Bahamas. With more than 300 sunny days per year, Nassau Paradise Island is easily accessible and lives up to its name. At Harborside Resort at Atlantis, you'll find 1-, 2-, and 3-bedroom private villas with plenty of space to recharge — plus a bounty of island-worthy amenities.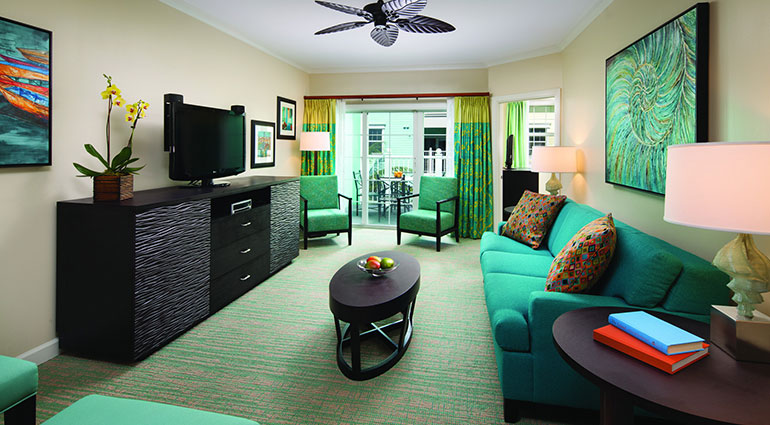 Fewer Crowds, More Availability
Between back-to-school, accelerating work schedules, and fall holidays, autumn is a notoriously busy time at home. The good news for vacationers? All that activity translates to a quieter travel season in the islands, with ample availability and fewer people.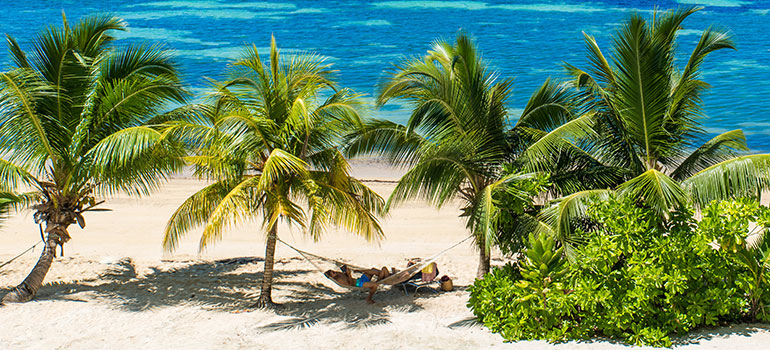 In the fall, it's even easier to get reservations at the 21 restaurants — and the Mandara Spa — located at Harborside Resort at Atlantis. Plus, the casino has 75 gaming tables ready for action.
Attention Foodies, Sports Fans
For guests seeking more action, two popular local events take place every autumn on Paradise Island.
In mid-October, the Nassau Botanical Gardens sets the scene for the International Culture Wine and Food Festival, showcasing cuisines, wines, and cultural performances from 120 countries around the world.
November attracts college-basketball fans for the men's and women's Battle 4 Atlantis tournaments. These exciting preseason showdowns take place in Atlantis' Imperial Arena: a grand ballroom turned one-of-a-kind sports venue. This year marks the debut for the women's event, while the men's competition has taken place for the past decade.
Timeless Fun in the Sun
With 80-degree temperatures lingering into November and beyond, classic warm-weather fun stretches past the summer months.
Continue to perfect your tan on Atlantis' 5 miles of white-sand beaches. Swim and relax in 11 different pools. Golf 18 holes at the scenic oceanfront course. Plus, explore Aquaventure — the Caribbean's largest water park — where you'll find 20 swimming areas, eight water slides, a kids' water playground, and a mile-long river ride.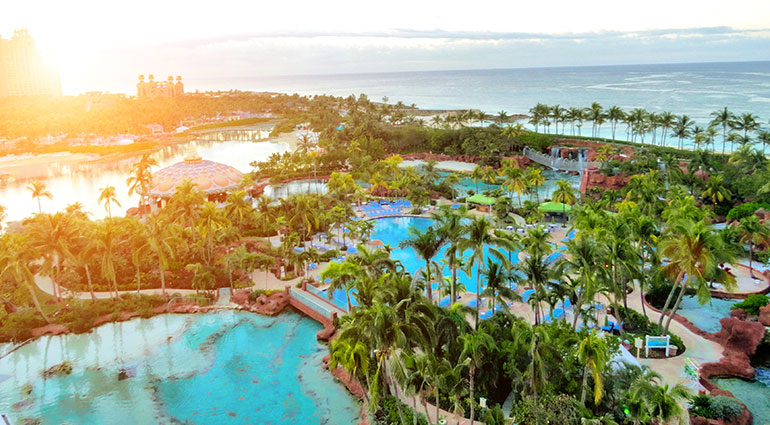 To plan your fall vacation at Harborside Resort at Atlantis, visit your Owner Dashboard.