An Alpine Adventure
From world-class skiing to tubing, shopping, and snowmobiling, there's something for everyone in Beaver Creek.
It's no secret that alpine enthusiasts flock to Beaver Creek mountain each year to experience unparalleled skiing. While the holidays tend to draw crowds, the spring offers a season with less traffic and heavy snow. Whether you're an advanced skier or prefer to explore other snow-forward activities, Beaver Creek offers something for everyone in your party.
Go Big or Start Small
If you're passionate about skiing — or want to learn — Beaver Creek is home to 150 trails and 1,800 skiable acres, offering spaces for both beginners and seasoned professionals. For those seeking a challenge, it's known to have some of the best black and double-black bump skiing in North America, as well as some of the most respected training among coveted ski resorts.
In addition to advanced skiing through tree-lined spaces, the resort offers beginner terrain at Arrowhead Village and intermediate terrain at Latigo and Gold Dust. It's one of the only mountains where novices and experts can go straight to the mountaintop to take in 360-degree views while skiing. And the resort is family-friendly, offering strategically placed kids' adventure zones on the mountain.
More Than Just Skiing
You don't need to ski to enjoy all that Beaver Creek has to offer. There's also ample opportunity for other snow-inspired activities, such as snowshoeing, snowmobiling, and tubing.
If you're seeking an adrenaline-filled afternoon, consider embarking on a snowmobiling tour through the backcountry on manicured trails leading to the peak. Prefer something more relaxed? Head to McCoy Park to snowshoe through an aspen-covered wonderland, or visit Haymaker Hill for tubing and family fun.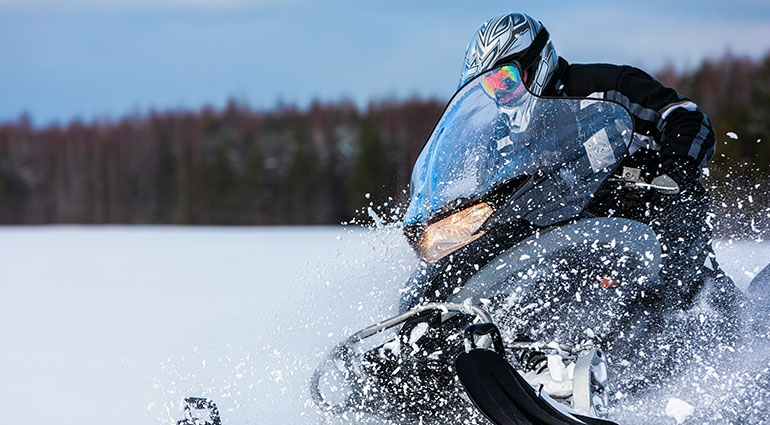 After a day of adventure, head to Beaver Creek Village for a night on the town. Over 20 eateries offer space to refuel. From sweets at the Candy Cabin to upscale Italian cuisine at Toscanini, you won't leave hungry. After dinner, shop around mountain boutiques, offering everything from name brands to gifts and souvenirs.
Once you're done with your adventure on the mountain, rest your head at Sheraton Mountain Vista at the base of Beaver Creek mountain in the Vail Valley. This resort offers stylish one- and two-bedroom villas with residential-style amenities, giving you more space — and more control over your environment.
Vistana™ Signature Experiences Owners with StarOptions® can book accommodations at a resort villa.
If you are a Vistana Signature Experiences Owner with Week(s), you can place an exchange request with Interval International®.
Marriott Vacations Worldwide Corporation ("MVW") and its affiliates and subsidiaries make no warranty, express or implied, as to the condition, capacity, performance, or any other aspect of the activities, events, or services provided by third-party vendors. Certain activities, events, or services performed by third-party vendors may be currently unavailable or limited due to COVID-19. Some of the programs and products offered may be provided by PlacePass, which may not be owned, developed or sold by MVW.
Please contact Owner Services for restrictions and complete details on exchanging using StarOptions.
Please visit intervalworld.com for complete details on exchanging with Interval International.
Some amenities may currently be unavailable or limited due to COVID-19. For the most accurate updates on resorts and amenities, visit the Resort Updates Hub.