To take your Caribbean vacation in St. John to the next level, consider embarking on a once-in-a-lifetime experience — an epic visit to the Baths of Virgin Gorda.
The Westin St. John Resort Villas is the perfect jumping-off point for your full- or half-day charter boat journey to the nearby island of Virgin Gorda, with its breathtaking beaches and iconic geologic rock formations ready to be explored.
Embark on a charter boat out of Great Cruz Bay, just steps from your villa door. Getting there is half the fun, as most charter packages include lunch and beverages, and the captains are usually more than happy to drop anchor at the world-class snorkeling and scenic swimming spots along the route.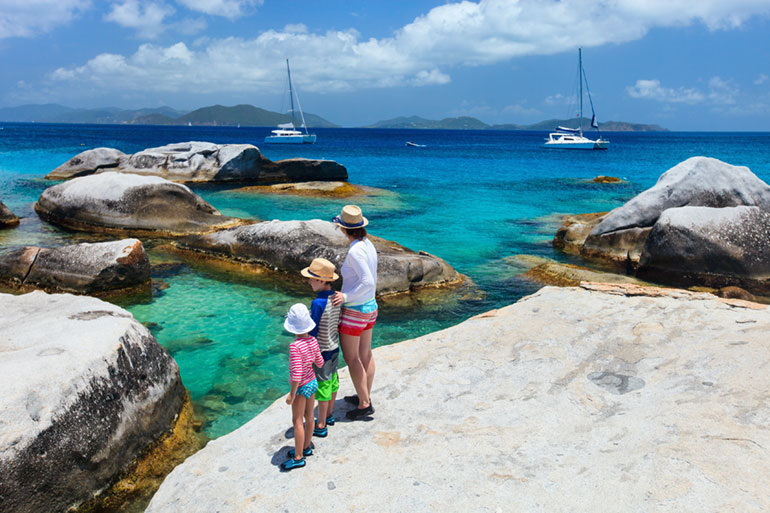 Once there, you'll explore a tropical beachscape that looks like something out of a fantasy movie or an episode of Gilligan's Island, with massive granite boulders (worn smooth over millions of years) scattered along the white-sand beaches and crystal-clear ocean. Enjoy relaxing on the warm sand, or swimming and snorkeling among the calm, cove-like waters (the Baths).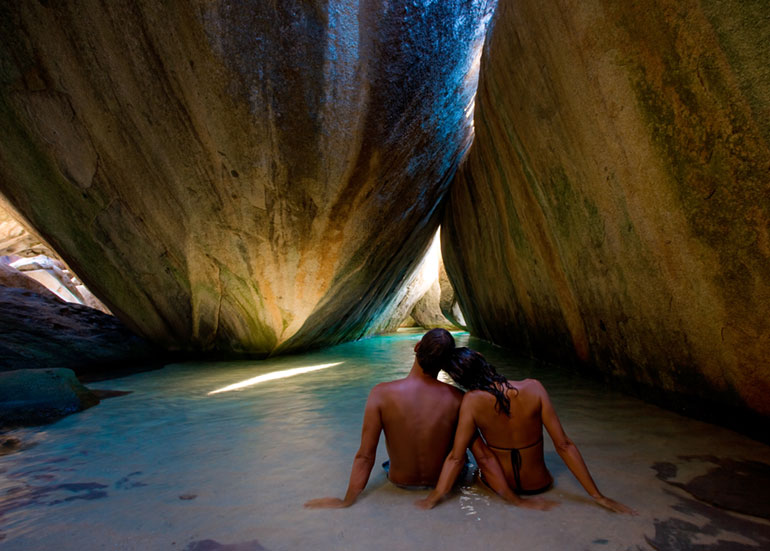 But the real bucket-list moments are spent hiking up, over and through these amazing rock formations — which create scores of cave-like tide pools and hidden coves — like nothing else you've ever experienced before. Absolutely unforgettable. And well worth checking out when staying in St. John.