Lined with museums, theaters, lakes, and beautiful parks, Orlando's Cultural Corridor makes for a perfect day trip in The City Beautiful.
Take a day to escape the bustle of the theme parks and discover the artistic side of The City Beautiful in Orlando's Cultural Corridor. Just north of downtown, this family-friendly creative hub offers enriching art, science and history amidst the lush flora and fauna of beautiful Loch Haven Park.
When you're not exploring the 45 acres of abundant greenery or resting in the shade of majestic oak trees, head indoors to explore the multiple theaters and museums in the area. Orlando Repertory Theatre and Orlando Shakespeare Theater offer striking live performances of Broadway classics, contemporary plays, and engaging children's shows.
For an immersive and educational experience, visit Orlando Science Center, the epicenter of creative learning in Orlando. Kids can explore four stories of interactive science exhibits, delving into everything from weather and space to lasers and lights. The Science Center is also home to Dr. Phillips Cinedome, an 8,000 square foot screen with fish-eye projection that creates an educational, panoramic experience for spectators.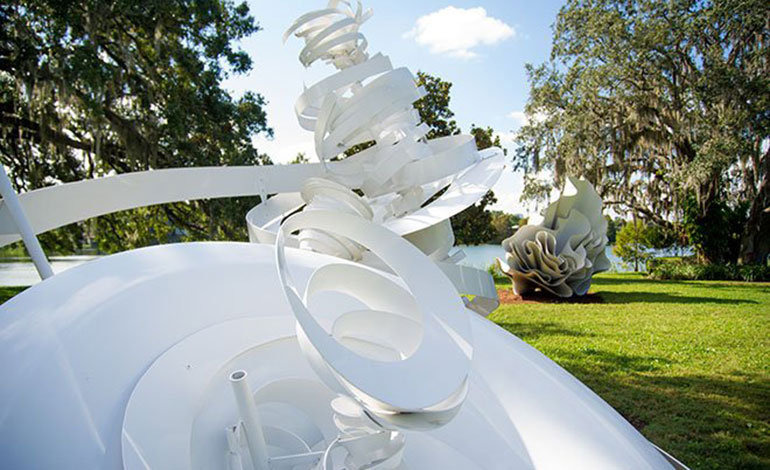 Cross the park's main lawn and find yourself at the Orlando Museum of Art, where enthusiasts can view exceptional collections from classical, contemporary and local artists. Various events include the always-anticipated 1st Thursdays, otherwise known as "Orlando's original art party." The nearby Mennello Museum of American Art displays rotating feature exhibitions and an extensive permanent collection of sea-inspired paintings by the revered Earl Cunningham, as well as an extensive outdoor sculpture garden and local art at the popular lakeside Annual Indie-Folkfest.
Loch Haven Park hosts exciting events for visitors of all ages scheduled throughout the year. Great savings on package deals to visit the Orlando Museum of Art, Mennello Museum and the Orlando Science Center are available with the Loch Haven Cultural Pass.
Plan these activities and more for your Orlando vacation
Contact your Personal Concierge today.