Come for the ruins, stay for the adventure
Cancún offers adventure both on land and at sea, from snorkeling to Mayan rituals and ruins.
Cancún is known for its incredible beaches and proximity to Mayan ruins, but there's more to the destination. You can snorkel among the coral reefs, view underwater sculptures, catch the sunrise on a sleepy island, or swim in limestone caves.
Ready for adventure? Here's what to experience while in Cancún:
See Beneath the Surface
Cancún is home to tropical coral reefs and underwater wildlife that's best explored via a snorkeling excursion. Head to Punta Nizuc, home to starfish, lobsters and turtles. Or dive into the turquoise blue sea at the Cancún Underwater Museum (MUSA), composed of 500 sculptures created to provide relief to the natural reef. At MUSA, you can experience either an underwater snorkel or a dive.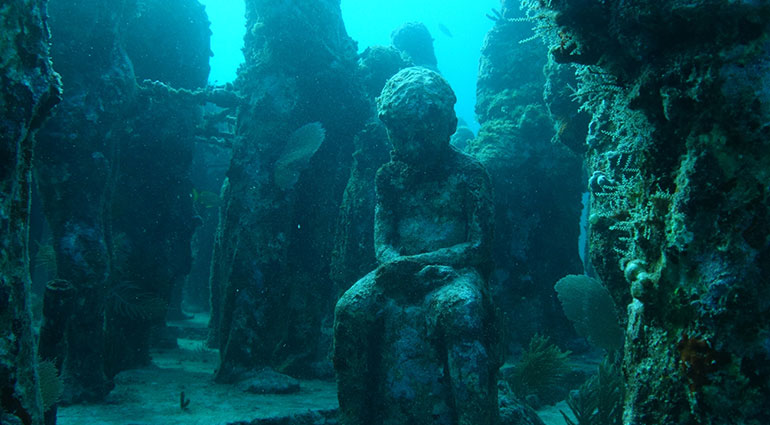 Swim in Cenotes
The nearby Yucatán Peninsula is known for its incredible cenotes — natural pools that form in limestone caves. You can swim, snorkel or scuba dive in the area's best cenotes near Puerto Morelos, where you'll find Cenote Verde Lucero, Cenote Selvatica and Cenote La Noria.
Experience Mayan Temazcal
The Temazcal ritual is a traditional Mayan purification ceremony, whereby participants enter a hut for a sauna-like sweat to wash away toxins and emotional residue. The ceremony has been performed since ancient times, and is seen as purification of the body, mind and soul.
Spend a Day on Local Beaches
Enjoy an afternoon walking along the beach near the Hotel Zone. Playa Delfines, one of the largest beaches in Cancún, is known for its iconic Cancún sign — a perfect opportunity for a family photo. If you prefer to engage in water spots, venture to Chac Mool Beach, where you can rent equipment to explore the Caribbean waters. For a quiet beach experience, head to Sian Ka'an Biosphere Reserve for a breathtaking pairing of the jungle and shoreline.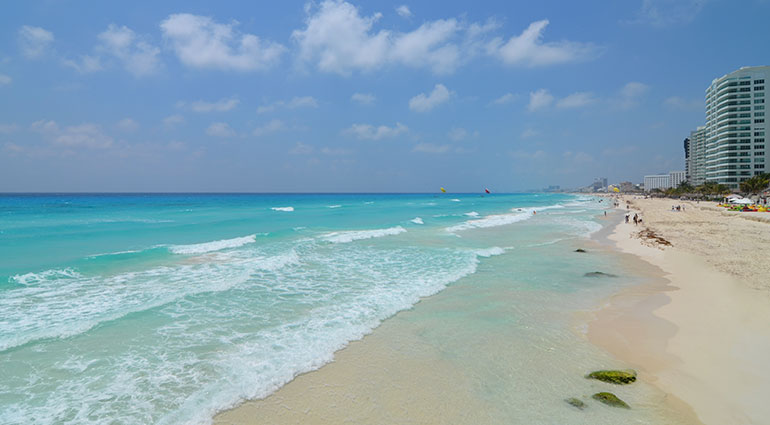 Explore the Mayan Ruins
The area's Mayan ruins warrant a day trip from Cancún. To see the most famous Mayan ruins in Mexico, you'll need to head about three hours away to Chichén Itzá, famous for its El Castillo pyramid and the Temple of the Warriors.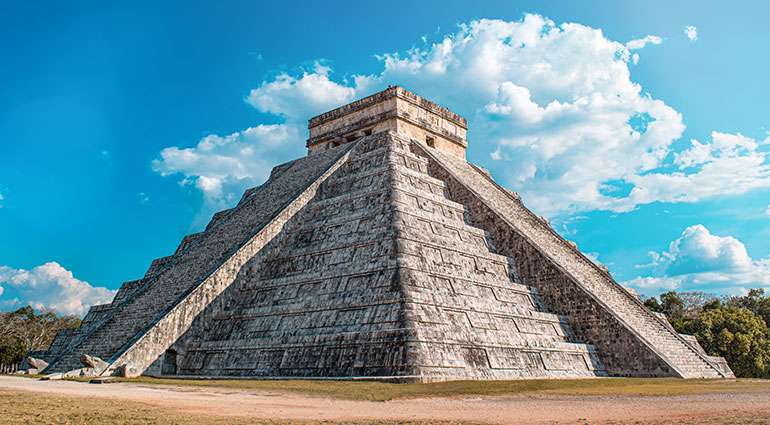 If you still want to experience cultures of the past, but prefer a shorter trip, consider Tulum, set on a cliff overlooking the Caribbean Sea, or Ek' Balam, which hosts climbable ruins nestled in the jungle of the Yucatán state — both about two hours away.
Staying in town? Visit the Templo del Alacrán, the Temple of the Scorpion, a structure designed to whistle, warning the Mayans of impending hurricanes and other intense weather.
Catch the Sunrise at Isla Mujeres
Isla Mujeres — "Island of Women" — is the first place you can see the sunrise in Mexico. Plan a day trip to visit this sleepy fishing village, which offers a break from the excitement of Cancún. The island is accessible by a 20-minute ferry ride from Cancún's Hotel Zone. Here, you can watch sea turtles hatch at the local conservation center, visit the Ruins of Ixchel Temple or visit the ruins of Hacienda Mundaca.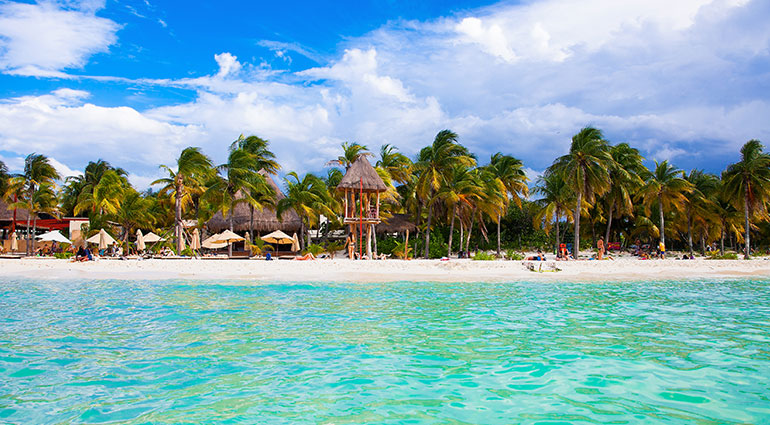 Start Planning Your Cancún Vacation
Whether you want to explore the ruins or spend the day snorkeling with sea life, make The Westin Lagunamar Ocean Resort your home base from which to see it all. You can prepare your own meals in the fully equipped kitchen, if you choose. Or grab take-out and eat outside on your private balcony. And after a day of outdoor exploration, you can unwind in spacious living areas.
Vistana™ Signature Experiences Owners with StarOptions® can book any length of stay at The Westin Lagunamar Ocean Resort.
If you are a Vistana Signature Experiences Owner with Week(s), you can place an exchange request with Interval International®.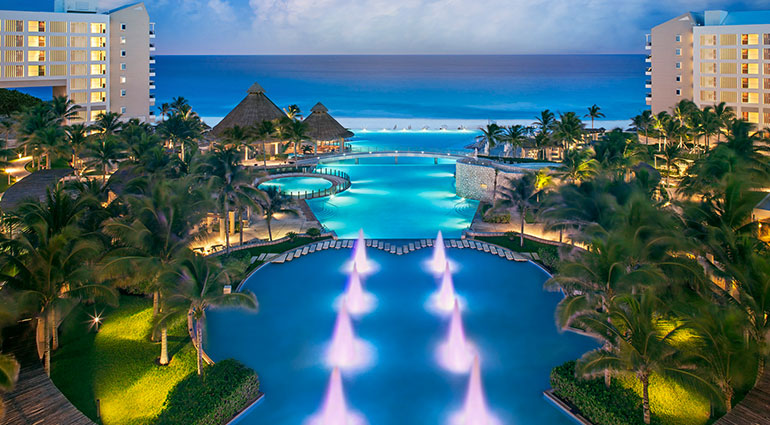 ©2020 Vistana Signature Experiences, Inc. ("Vistana") and Marriott International, Inc. ("Marriott"). All Rights Reserved. Marriott Bonvoy, Sheraton, and their logos are the trademarks of Marriott or its affiliates and are used by Vistana, an authorized partner of the Marriott Bonvoy program, under license from a subsidiary of Marriott. Vistana and the programs and products it provides are not owned, developed, or sold by Marriott or its affiliates. Vistana is solely responsible for its advertising, marketing, privacy and data collection practices.
Marriott Vacations Worldwide Corporation ("MVW") and its affiliates and subsidiaries, make no warranty, express or implied, as to the condition, capacity, performance or any other aspect of the activities, events or services provided by third-party vendors. Some of the programs and products offered may be provided by PlacePass, which may not be owned, developed or sold by MVW.
Please visit IntervalWorld.com for complete details on exchanging with Interval International
Some amenities may not currently be available or limited due to COVID-19. For the most accurate updates on resorts and amenities, visit the Resort Updates Hub.