Find your perfect Cabo escape
Explore the differences that make San José del Cabo and Cabo San Lucas unique.
San José del Cabo and Cabo San Lucas — the two cities at the southern tip of Mexico's Baja California Sur that make up Los Cabos — are as different as sunrise and sunset.
That's literal: San José del Cabo is known for its eastern view, where visitors wake up early for views of gorgeous dawns, while Cabo San Lucas watches the sun go down dramatically over the Pacific Ocean. But it's more than the differences in geography between the two communities that make traveling to both places so exciting.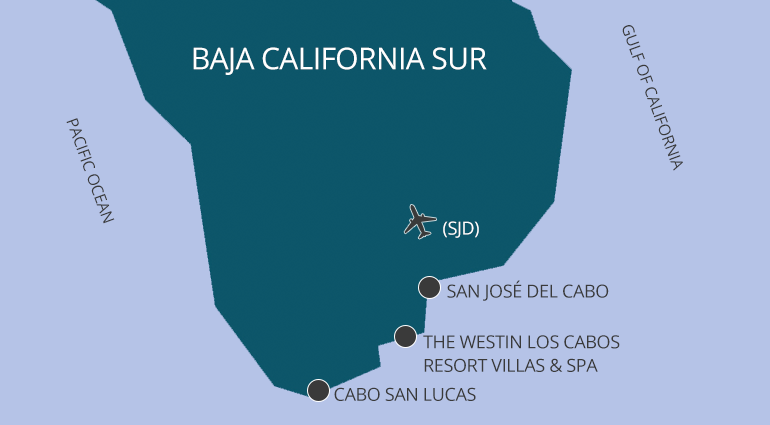 Between the relaxing San José del Cabo and buzzy Cabo San Lucas, there's something for every type of vacationer. The Westin Los Cabos Resort Villas & Spa is ideally situated to explore both places — it's about 6 miles from San José del Cabo, 15 miles from Cabo San Lucas, and 17 miles from Los Cabos International Airport (SJD).
San José del Cabo
Tranquil San José del Cabo is popular with locals for its beautiful beaches and downtown shops and restaurants. It's said that domestic travelers often choose San José del Cabo, while international visitors tend to gravitate toward Cabo San Lucas.
San José del Cabo's downtown district seems frozen in time, from its cobblestone streets to its traditional arts and crafts vendors. It's also the site of the city's popular art walk, with galleries and boutiques beckoning visitors to check out their offerings.
The restaurant scene is just as authentic, with places like La Lupita Taco & Mezcal and Los Tres Gallos serving handmade tortillas and fresh interpretations of local and regional dishes.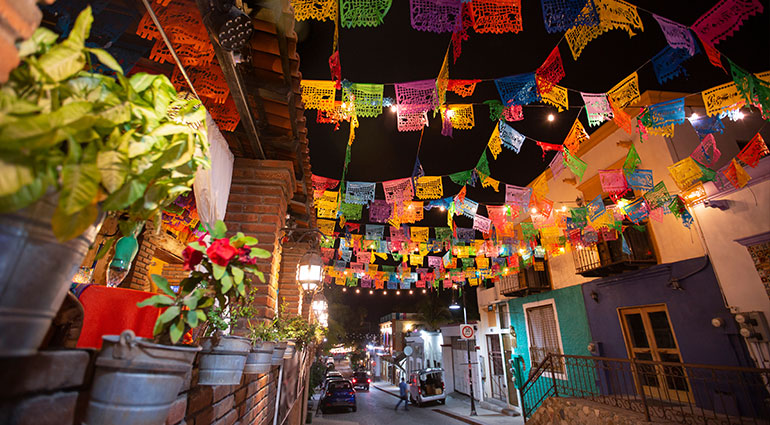 Cabo San Lucas
At the southern tip of Baja California Sur, Cabo San Lucas is known for its nightlife and as a popular stop for cruise ships.
Younger crowds flock to places like Cabo Wabo Cantina (founded by musician Sammy Hagar) and El Squid Roe. But Cabo offers a range of options for dining and entertainment, whether it's sophisticated Mexican at Edith's Restaurante, Italian fare at Romeo & Julieta, or the live, outdoor music at The Office on the Beach.
Cabo San Lucas offers plenty of ways to enjoy its generous coastline, with options for snorkeling and sailing. The coast is also home to two of the region's most popular spots: Playa del Amor (Lovers Beach), which sits between two limestone rock formations at the tip of Baja California, and El Arco (The Arch), a natural rock formation where the Pacific Ocean meets the Gulf of California. Both are photo-worthy sights — especially at sunset.
Lively Cabo San Lucas, and the more peaceful San José del Cabo, create a natural balance for a vacationer. It's hard to imagine a trip to Los Cabos without spending time in each.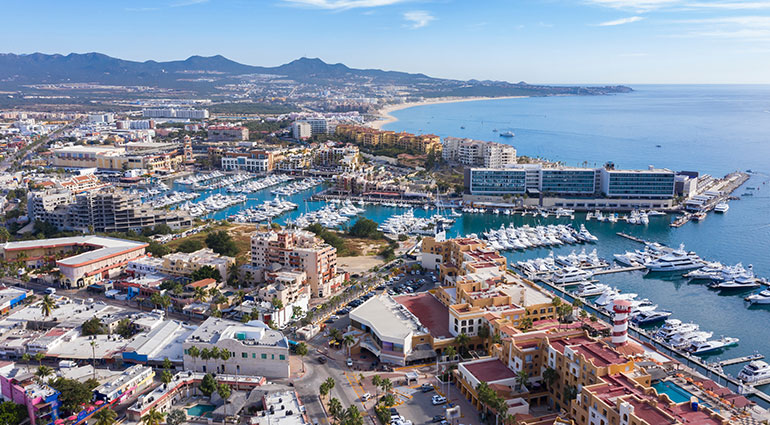 Where to Stay
Situated on cliffs overlooking the Sea of Cortés, The Westin Los Cabos Resort Villas & Spa offers a rejuvenating retreat. For a relaxing afternoon, find solace on the sun-kissed private beach, dip into shimmering swimming pools, or recharge at the Spa Otomí. Your home-away-from-home offers signature Westin® touches with Mexican flair, so you can enjoy the comforts of home as well as the local culture.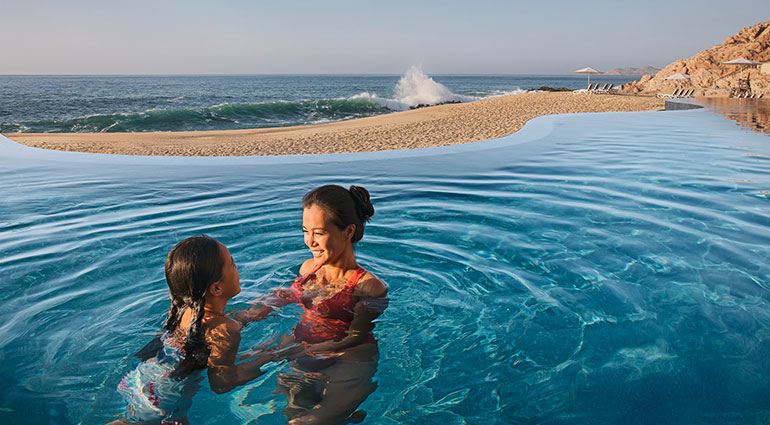 Reserve Now
Plan your Mexican retreat at: