Quick LA hits and haunts worth your while to visit.
If you're on your way to — or coming back from — your vacation in
Hawai'i
, there's a pretty good chance you'll have a layover at LAX. And with plenty of things to do near LAX,
here's how and where to make the most of your downtime in the City of Angels.
Good Eats
In-N-Out Burger
This classic southern California chain has gained a cult-like following for it's always-fresh burgers, fries and shakes. There's a not-so-secret "secret" menu worth checking out, but you can't go wrong with a Double-Double, hand-cut fries, and an ice cream shake to wash it down.
9149 S Sepulveda Boulevard, next to LAX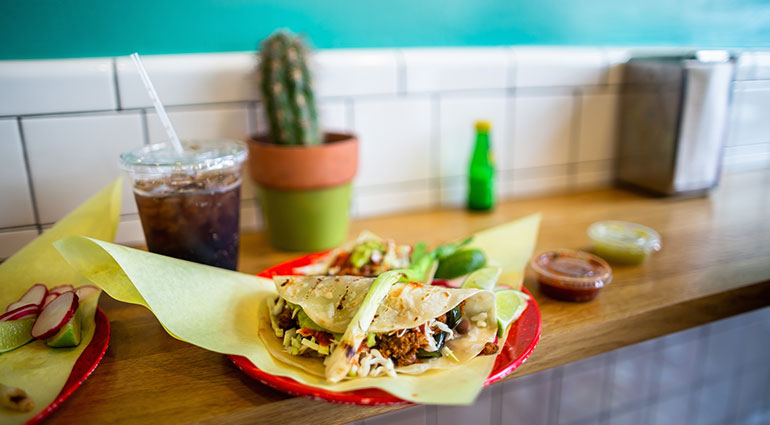 Tito's Tacos
When you think of a classic LA-style taco joint, Tito's is it. This quick-serve, informal spot is always lively and has been serving up hungry Angelinos with fresh tacos, burritos, tamales, homemade salsas, guacamole and more since 1959.
11222 Washington Place, Culver City
Canter's Deli
Want to experience a California classic at a less-rushed pace? Canter's is the spot. This deli, restaurant, bakery and bar in the heart of the Fairfax neighborhood is nothing short of legendary. Slide into a corner booth and choose from the extensive menu in this favorite hang of rock stars and Hollywood celebrities.
419 N Fairfax Avenue
Stylish Shopping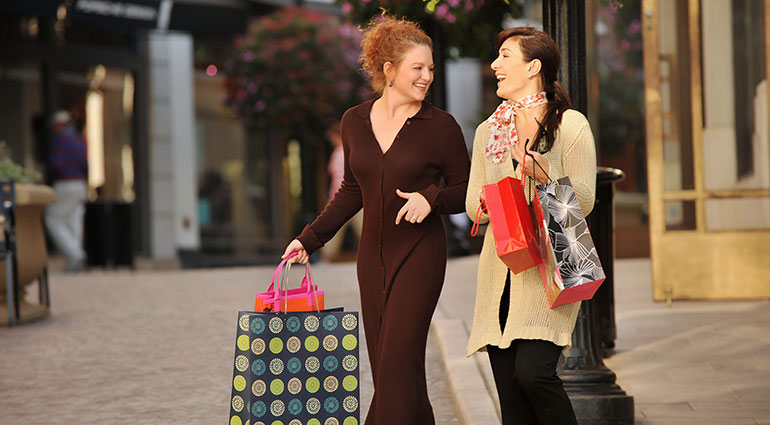 Rodeo Drive
This iconic outdoor shopping area needs little introduction. Famous for its high-end fashion boutiques, world-renowned stores and well-heeled clientele, a visit to this famous Beverly Hills street is just as much about people watching as actual shopping. Don't forget to check out the Rodeo Drive Walk of Style, the fashion world's answer to the Hollywood Walk of Fame, on the stretch between Wilshire and Santa Monica Boulevards, which memorializes icons of the fashion world.
Intersection of Rodeo Drive and Wilshire Boulevard
Santa Monica 3rd Street Promenade
Just three blocks from the beach, this pedestrian-only outdoor shopping and dining destination in downtown Santa Monica is a great stop for a relaxing outdoor stroll and feel the ocean breezes. The stores and dining options are generally regarded as upscale, but the prices and vibe are more accessible than Rodeo Drive's
1351 3rd Street Promenade, Santa Monica
"Only in LA" Attractions
Baldwin Hills Scenic Overlook, aka Culver City Stairs
This unique urban park features snaking trails and stairways that ascend its numerous hills. Native flora and fauna are on display, and visitors are rewarded with an expansive 360-degree panorama of this sprawling city. On a clear day you get views of both downtown Los Angeles and the Pacific Ocean.
6300 Hetzler Road, Culver City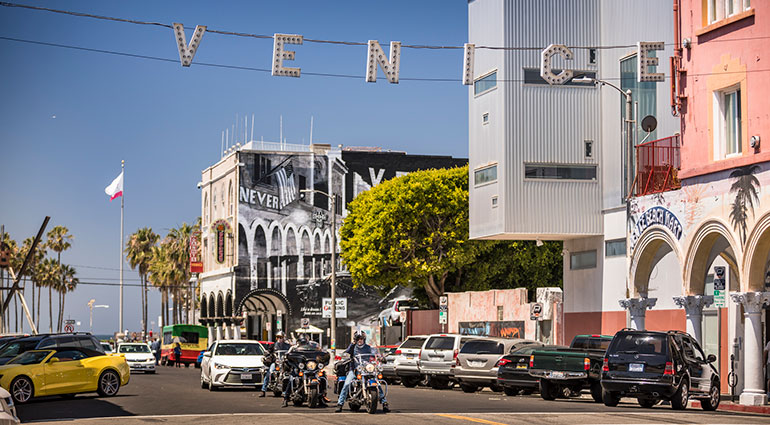 Venice Beach Boardwalk and Santa Monica Pier
If there's one single place that encapsulates everything that's weird, funky and fun about Los Angeles, this is probably it. The famous boardwalk running along the beach — home to an endless cavalcade of interesting stores, street artists and performers, and genuine SoCal weirdos — is an awesome place to just walk along, take everything in, and be part of the fun. Just beyond the boardwalk lies Santa Monica Pier, home to a funky retro-style amusement park, complete with a Ferris wheel, roller coaster, and midway-style eats and treats.
1800 Ocean Front Walk, Venice
Museum of Jurassic Technology
For a taste of the weird, offbeat and interesting, this whimsical establishment is a sure bet. Housed in an unassuming building, you'll find yourself surrounded by a collection of artistic, scientific, historic, and curiously unclassifiable items, including microscopic mosaics from the 19th century, an exhibit of pre-scientific cures and remedies, and an oil portrait gallery of the cosmonaut space dogs, just to name a few. There's no place quite like it in Los Angeles or anywhere else.
9341 Venice Boulevard, Culver City

Where to Stay in Hawai'i:
The Westin Nanea Ocean Villas
The Westin Kā'anapali Ocean Resort Villas
The Westin Kā'anapali Ocean Resort Villas North