Celebrate the holidays, Hawai'i style.
This holiday season, as they do every year, The Westin Kā'anapali Ocean Resort Villas is celebrating Hawai'i's traditions, all with special seasonal twists.
Hawai'i has long been a draw to travelers the world over, as much for its island traditions and unique culture as its breathtaking scenery. Honoring the tradition of ʻohana (family), and sharing quality time and memories together, The Westin Kā'anapali Ocean Resort Villas is offering celebrations and activities centered around Hawaiian Culture and Traditions, Kids and Family, Relaxation and Renewal, and Special Seasonal Dining.
Hawaiian Culture and Traditions
Capture lasting memories this season on the Holiday Photo Board, a beautiful mural by local artist Kat Reeder, celebrating the holidays, Hawai'i style. Take your photo in front of it and print a postcard to send to family and friends. A totally unique Hawaiian holiday greeting! And, of course, island entertainment will punctuate the holidays, with traditional mele (song) filling the air, and Kanakaloka, Santa Claus himself, arriving by outrigger canoe along North Kā'anapali Beach, a once-in-a-lifetime sight!
Kids and Family
Kanakaloka won't be done spreading joy just yet, as he'll be around the resort, visiting with kids and families. And families can get creative together, decorating holiday gingerbread houses, all to be shown off in the resort's South Lobby. And Santa's favorite elf will be visiting individual villas, delivering a holiday surprise and reading a Christmas story to kids as they are nestled in bed (a popular event every year). These are just a few of the unforgettable Hawaiian-style holiday experiences for families at The Westin Kā'anapali Ocean Resort Villas.
Relaxation and Renewal
The Westin Kā'anapali Ocean Resort Villas just might be the ultimate destination for relaxation of body and mind; renewal of spirit. And especially for the holidays, Spa Helani has created a number of signature events and spa services.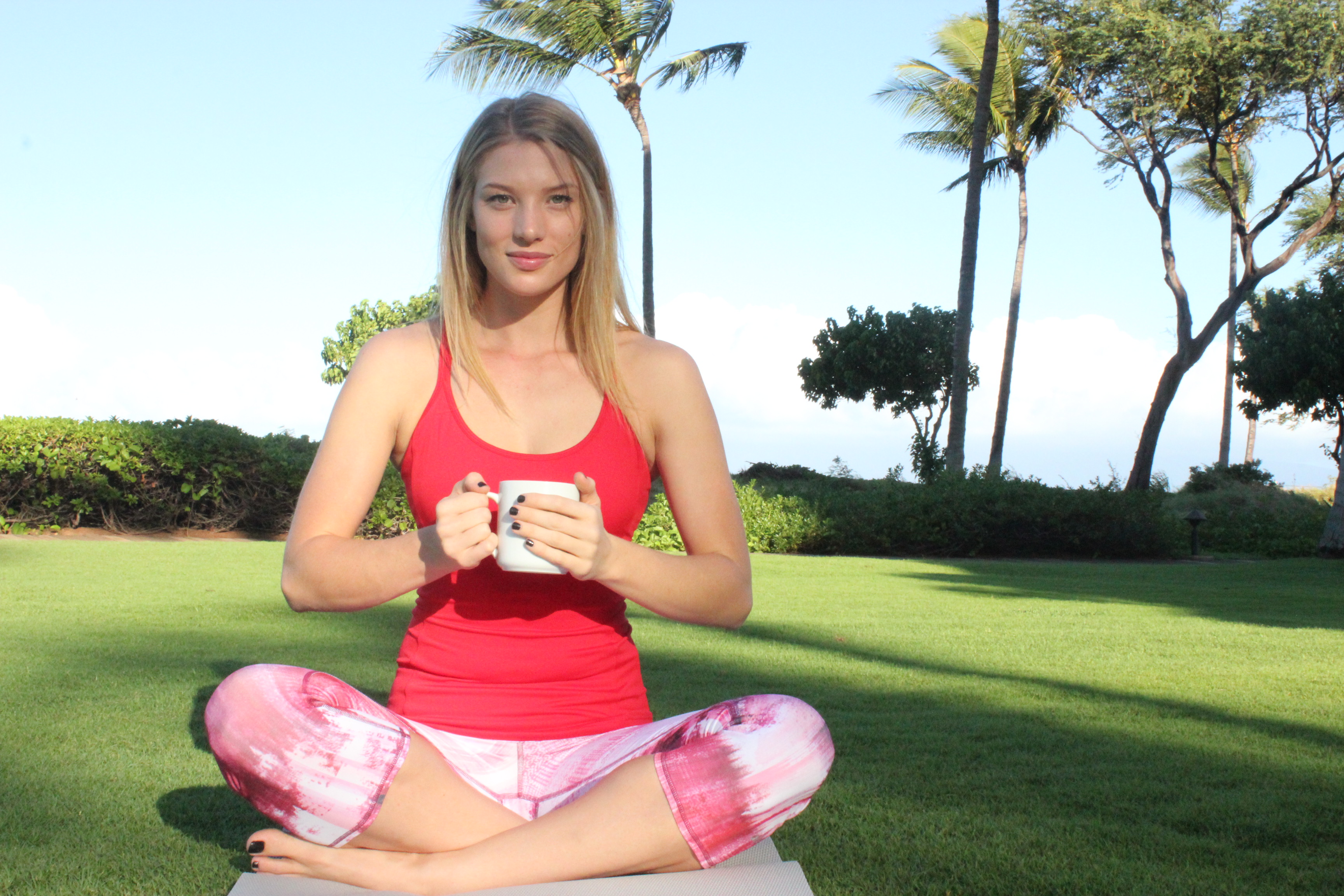 Bring your yoga mat for Namaste & Nog, enjoying a sunset yoga class taught by a Maui yogini, with live local music, followed by an eggnog social. Add the Holiday Spice Spa Package, featuring three seasonal specials: a cinnamon spice massage, a golden caramel body wrap & mini facial, and a caramel spice manicure & pedicure, and it's easy to be rejuvenated in the spirit of the season. Learn more about all the Hawaiian-inspired services at Spa Helani.
Special Seasonal Dining
In the ʻohana spirit, the food and beverage staff at The Westin Kā'anapali Ocean Resort Villas has brought to life special dining options that celebrate the season through Hawaiian traditions. Toast to time well spent with family and friends at a Champagne Christmas Brunch, featuring an array of festive specials including Maui Espresso Rubbed Prime Rib. And after a day in paradise, gather together for a Christmas Dinner that promises to be unforgettable, as you indulge in a four-course prix fixe dinner exquisitely prepared by Chef Alvin and his team at Pūlehu, an Italian Grill, the region's leading farm-to-table venue, featuring Kaua'i Prawn Ravioli, 63 Degree Egg, and a pecan tart with pumpkin gelato.
Stay on to ring in the New Year with more exquisite dining menus, created specially to mark the occasion. The dining, like everything else holiday at The Westin Kā'anapali Ocean Resort Villas, is enticing, memorable, and quintessentially Hawaiian.
If you're at The Westin Kā'anapali Ocean Resort Villas for the holidays, you're invited to take part and enjoy in the festivities! Or reserve your vacation for next year. It promises to be filled with unforgettable holiday memories.
Book Your Maui Vacation
Reserve a stay at The Westin Kā'anapali Ocean Resort Villas and start planning the perfect vacation today.