Louisville, Kentucky is synonymous with horse racing's most famous event, but this quintessentially American city is as alive with exciting new traditions worth experiencing just as much as its celebrated history.
Whether you don your finest duds and make it to the race itself, or just enjoy the spirit that lives throughout the city year round, here are a few must-dos for the perfect Louisville weekend.
"The Greatest Two Minutes in Sports"
It's Saturday in early May, and the weather in Louisville is perfect. The Kentucky Derby needs no introduction, and seeing it live at Churchill Downs is a rite of passage for true fans. But not to worry, even if you don't attend, the city comes alive race weekend, with the spirit and excitement of the Derby to be found anywhere you choose to explore.
Walk the "Urban Bourbon Trail"
Speaking of exploring, what's a trip to Louisville without delving into its most well-known export: bourbon? One-third of the world's bourbon comes from Louisville, and the city's Urban Bourbon Trail is the perfect place to enjoy it. Centered around downtown, the "trail's" 19 area bars and restaurants show off Louisville's spirited roots and bourgeoning food scene, while giving you a great sense of the city and the sights. Just stop by the Visitor's Center (4th and Jefferson Streets downtown) to get your free stampable "passport," and start your journey.
Thirsty for more? From Evan Williams (Kentucky's first distiller) to Bulleit, Jim Beam and many more, the Louisville area is full of working bourbon distilleries offering tours and tastings that take you behind the scenes of "America's Native Spirit."
Make The Perfect Mint Julep
It's simple, delicious, and a classic. Make the official drink of the Kentucky Derby like the pros do.
Ingredients:
Mint leaves
1 tsp. sugar
3 oz. bourbon
Water
Ice
Old-fashioned glass
Instructions:
Muddle 2-3 mint leaves, sugar and a splash of water in glass
Add bourbon
Fill glass with crushed ice and stir
Garnish with fresh mint
Enjoy!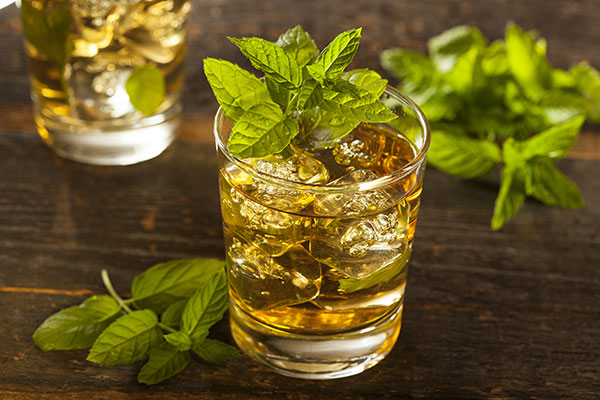 Round out Your Trip
Pay a visit to the Louisville Slugger Museum & Factory to learn the history of this American icon, and see the wood chips fly on a factory tour. Or explore the Muhammad Ali Center on the downtown waterfront. More than just a museum, the Center celebrates the life of Louisville's most famous son, and promotes his ideals of respect, hope, and understanding. And to get a unique sense of the city's beauty and history, a riverboat sightseeing cruise aboard the Belle of Louisville is a must. Be transported back in time aboard this grand paddlewheeling steamboat, and get unequaled views of "The Derby City" while rolling along the river.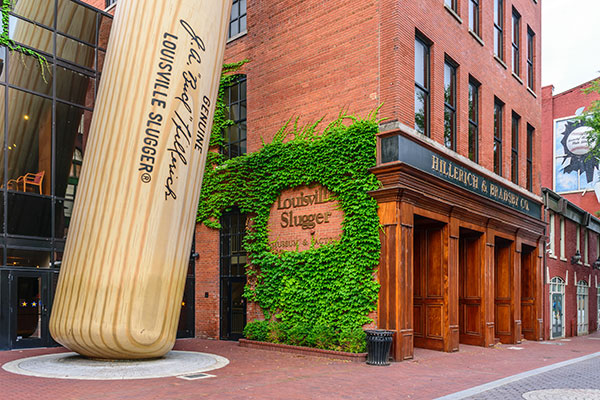 Plan these activities and more for your Louisville vacation
Contact your Personal Concierge today.