Find a tropical paradise on Kaua'i
Sand, surf, and outdoor excursions are at the heart of a memorable vacation in Hawai'i.
Kaua'i is known for its pristine beaches, but this island paradise offers much more beyond sand and surf. As an Owner, you can experience the best the island offers when you reserve a stay at The Westin Princeville Ocean Resort Villas or Sheraton Kaua'i Resort Villas. Here are a few ways to explore the local bounty and culture outdoors.
Visit the Kīlauea Point Lighthouse
Situated just 7 miles from The Westin Princeville Ocean Resort Villas, the Kīlauea Point Lighthouse is home to thousands of seabirds in their natural habitat. A self-guided experience offers cliffside views of the North Shore and is located near the 240-acre Na 'Āina Kai Botanical Gardens & Sculpture Park.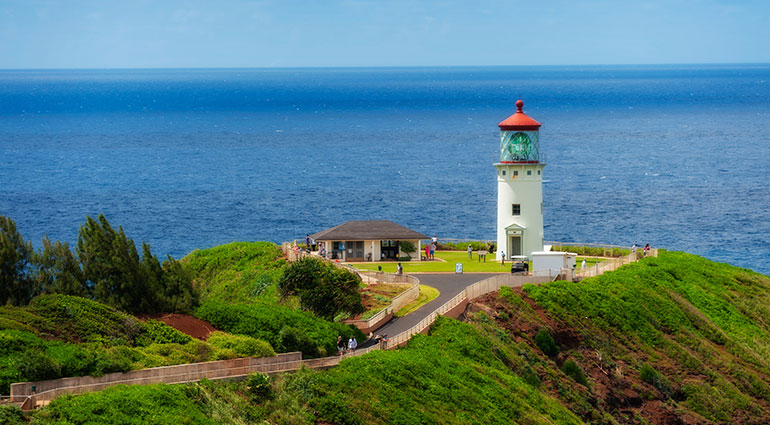 Tour a Garden at Sunset
Garden living rooms, exquisite fountains, lush greenery, a lazy river and serene lotus pond, and Moreton Bay fig trees — made famous in "Jurassic Park" — are just some of the enticing encounters at the Allerton Garden on the South Shore of Kaua'i. Take an estate tour with a sunset dinner to enjoy garden views and tidbits about Hawaiian culture, social customs, and movie history. This beautiful spot is just 2 miles from the fine dining and island boutiques at The Shops at Kukui'ula, as well as the oceanfront Sheraton Kauai Resort Villas.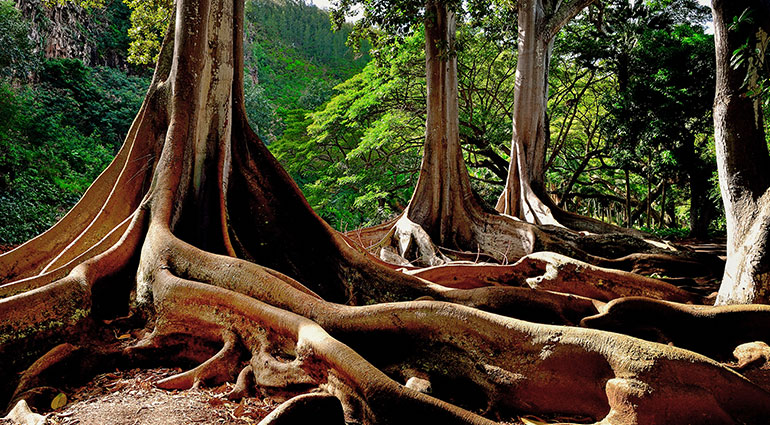 Visit a Farmers Market
If kūlolo, lilikoi lemonade, and apple bananas sound intriguing, you'll want to make a stop at the local farmers markets. There are opportunities to buy fruit, flowers, honey, and unique wares from Kaua'i farmers and residents throughout the island.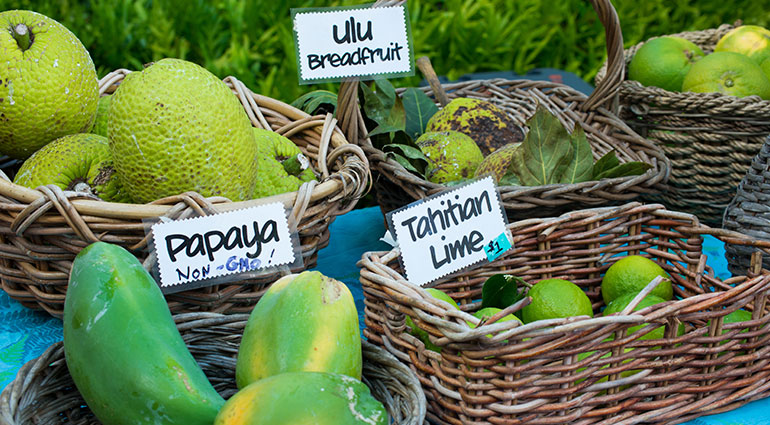 Go Mountain Tubing
Meander through open canals and hand-dug tunnels on a Mountain Tubing Adventure at Kaua'i Backcountry Adventures — the historic former Lihu'e sugar plantation. It's an easy way to get your adrenaline pumping, and the perfect spot for families with children as young as 5 years old.
Kayak to Secret Waterfalls
Board a kayak and cruise the Wailua River to the valley, where a short hike through the lush rainforest will lead you to Uluwehi Falls — or Secret Falls — for unmatched waterfall views. While visitors are free to explore on their own, it's recommended that you book an excursion via a guided tour, as the local guides are familiar with the trails and can lead the way safely should the trade winds pick up during the trek.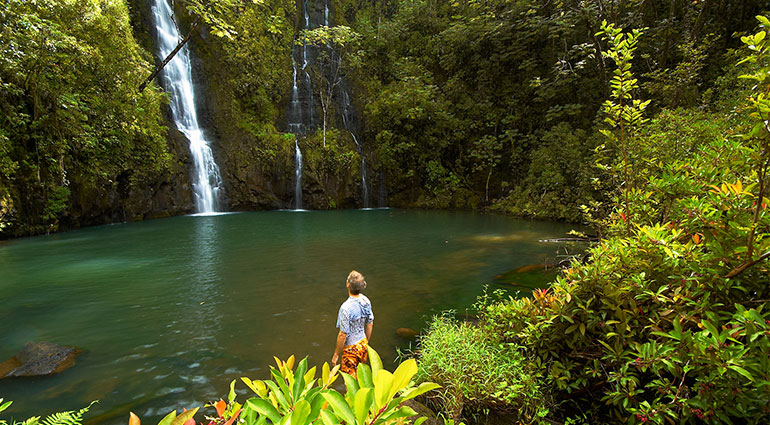 Bike with a View
Ke Ala Hele Makalae is Hawaiian for "the path that goes by the coast." The paved bike path offers stunning shoreline views from Nāwiliwili to Anahola along the east side of Kaua'i. Suitable for riders of all skill levels, the path features pavilions for breaks and educational signs pointing out cultural and historical sites. Get an energy boost for your journey from Wailua Shave Ice in Kapa'a.
Visit the Grand Canyon of the Pacific
For more spectacular vistas, visit Waimea Canyon, known as the "Grand Canyon of the Pacific," and nearby Kõke'e State Park. Depending on the day, wind, weather, or mystical fog, you will get to bask on the incredible Nāpali Coastline with the sweeping waterfalls and valley floor below.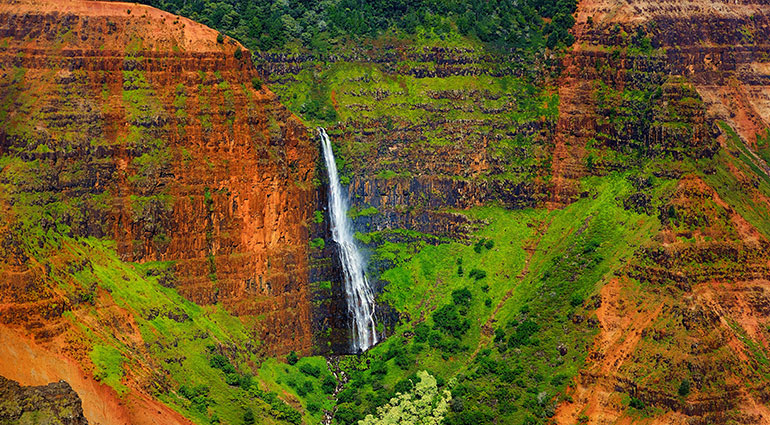 Where to Stay
As an Owner, you have options for your stay in paradise. At The Westin Princeville Ocean Resort Villas, your vacation is set along a stunning bluff above the Pacific Ocean, where you'll find easy access to incredible beaches and tropical rainforests. Outdoor adventure awaits on nearby jogging trails, nature walks, and at the Princeville Makai Golf Club.
For a laid-back escape, consider Sheraton Kaua'i Resort Villas, situated on the white sands of Po'ipū Beach.
To plan your Kaua'i escape, visit your Owner Dashboard or call Owner Services.