From kids to grandparents, these key travel tips can help ensure everyone has a good time on vacation.
Traveling with multiple generations of your family can be as challenging as it is rewarding. While people of different ages might not always share the same interests in activities, or want to do things at the same pace, a little planning ahead and smart moves at your destination can make a big difference in ensuring everyone—young and old—has a great vacation.
1. Discuss Expectations Early
Families traveling with many members can't cater to everyone's every wish — but they can accommodate the most popular picks. Before you arrive, check with your resort Concierge to see which area experiences rate highest with their guests. Is this your family's first time at a destination, and you're looking for classic must-sees? Or have you visited before and seek off-the-beaten-path opportunities?
Talk with your group ahead of time about whether or not everyone wants to enjoy specific signature activities for a destination, for example, a lū'au or a whale-watching tour while visiting Hawai'i, or another in-demand activity that may fill up quickly, especially during peak season. You'll often find agreement on the most popular activities, letting you know what to book first.
2. Remember, Nature Tends to Be All-Ages
Carmen Carballido, director of sales operations at The Westin Lagunamar Ocean Resort in Cancún, encourages families to consider activities focusing on animals. The resort offers iguana feedings, and, depending on the season, opportunities to watch turtles lay eggs on the beach. "We help newborn turtles get to the ocean," she says, "and it's really beautiful."
3. Speak Up about Limitations
Talk to your Concierge about any possible limitations when booking tours or activities. For example, at The Westin Lagunamar Ocean Resort, your Concierge can book whale-shark snorkeling excursions, noting if there is a need for shade on the boat or not. Or for a Maui whale-watching tour, your Concierge can recommend specific boats for groups with smaller children. "We will steer you toward more stable boats or those with glass bottoms," says Zach Berry, director of marketing for The Westin Kā'anapali Ocean Resort Villas on Maui. On land, if walking long distances is a challenge because of anything from a stroller to a replaced hip, let your Concierge know — it doesn't necessarily mean skipping an activity.
4. Don't Be Afraid to Split Up
Family members may have different ideas about what's fun. It's absolutely OK to split up — it can give the group more to discuss at dinner. At The Westin Kā'anapali Ocean Resort Villas, Berry often sees Guests looking for a more laid-back vibe partake in resort-organized activities like lei making and hula lessons. This gives more active Guests a chance to golf or zip line. Or let grandma and grandpa take the kids to the beach while mom and dad head to the spa for a couple's massage.
Photo submitted by: Owner Renee B.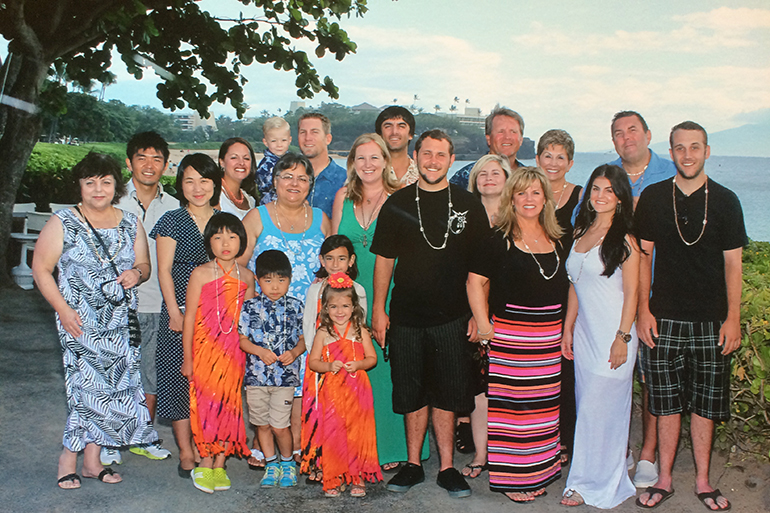 Twenty-one family members vacation in Maui. One of the most memorable times of our lives!
5. Ask for a Beach Recommendation
Not all beaches are created equal. Lisa Ragasa at The Westin Princeville Ocean Resort Villas in Kaua'i, suggests telling your Concierge how old your kids are. "We definitely recommend beaches with lifeguards," she says. She also likes Hanalei Beach for families. "It's so wide that you can choose one end if you're not a strong swimmer, and the other if you want waves."
6. Treat Yourself to an Adults-Only Dinner
Tuck the kids into bed and head out for a meal with grown-up conversation. "Call your Concierge to arrange babysitting for a night out," suggests Kyle Lester, director of operations at The Westin Riverfront Resort Mountain Villas, set in Avon, Colorado. "Our Concierge is familiar with several companies," he says, "and the babysitters we recommend have had background checks and CPR training — we know they are trustworthy." For the service, Lester recommends giving at least a 24-hour notice.
Photo submitted by: Owner Diane G.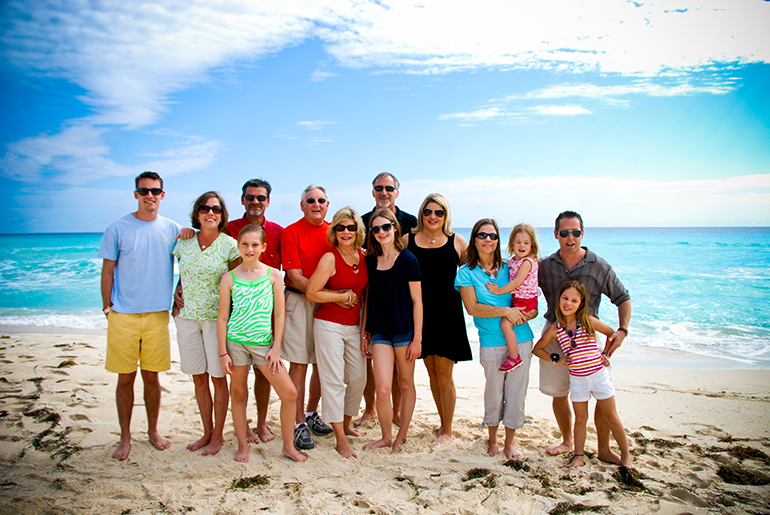 7. Ask for One-of-a-Kind Opportunities
The more unique the activity, the more memorable your time together. Your Concierge can alert you to activities not found in any guidebooks — ones suited for all ages. For example, The Westin Kā'anapali Ocean Resort Villas gives guests the chance to volunteer in the Hawaiian mountain community behind the resort. They may plant taro or learn about invasive species, and get the chance to meet locals. For those with older kids, it can create memories on a deep and powerful level.
8. Consider A Photographer
"Photographers normally come to our Cancún resort daily," says Carballido. She points out that with weddings, anniversaries and other celebrations happening on property, it won't cost much to ask photographers to stay an extra hour or so to shoot a family portrait. Your Concierge can easily arrange this service. With this trend, Carballido has seen groups dress in a color scheme, such as all in white or tropical colors. She adds, "When you're traveling with multiple generations, you want to keep those moments alive."