If a visit to Chichén Itzá is on your Cancún "must-do" list, consider adding visits to these less-crowded, still-amazing Mayan archaeological sites.
The wonders of Chichén Itzá can often be lost in the teeming crowds visiting the site. For a more intimate look into ancient Mayan civilization, head to these three great alternatives — each one promising to reward visitors with fewer crowds, less stress, and more time to explore the marvels and mysteries of the ancient Mayan Empire.
Ek Balam
Recently excavated (and lightly visited), this neighbor to Chichén Itzá is a well-preserved site featuring many different structures, meticulously crafted sculptures, wall paintings, temples, and even a recreational ball court. A seat of the Mayan Kingdom, Ek Balam boasts an impressive main temple spanning more than 500 feet long by 200 feet wide, as well as a visually striking temple with a large, ornate "monster mouth," thought to represent a portal to the "other world." Well worth the trip, the site's many amazing buildings and structures will definitely impress.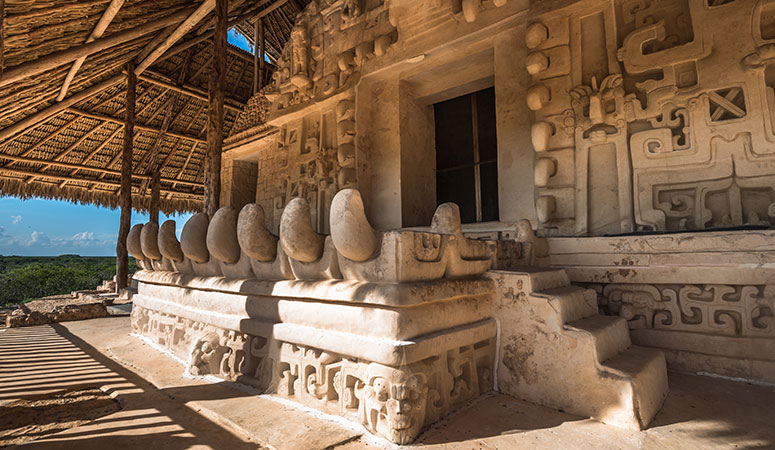 Jungle Paths of Cobá
Older than most of Chichén Itzá, Cobá was one of the area's dominant cities (estimated to have more than 50,000 inhabitants at its peak of civilization). Located around two lagoons, and surrounded by lush tree canopy, the site is the nexus of the largest group of stone causeways (sacbes) in the Mayan world. Typically made from brilliant white limestone, most transportation along these paths was done in the cool of the night, with the limestone clearly marking the way under moonlight.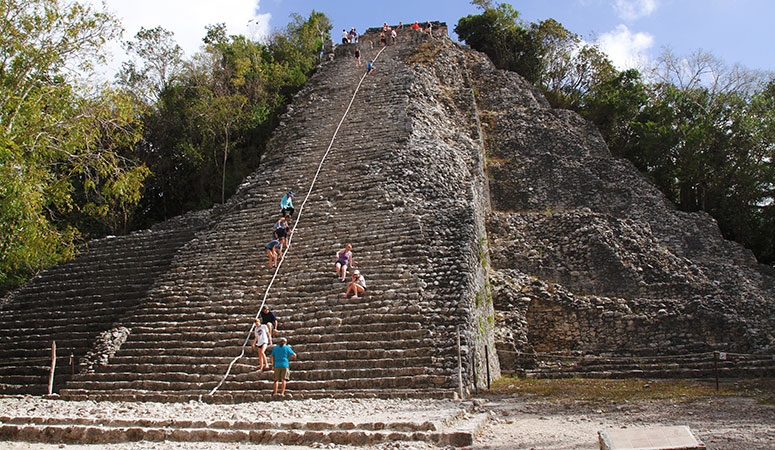 Beyond these signature roadways, a visit to Cobá is filled with highlights including the impressive views from the 137-feet high Nohoch Mul Pyramid among others, as well as a church, ball courts, altars, and monuments.
Tulum
Perched on a cliff along the Caribbean coastline of Mexico's Yucatán Peninsula, Tulum's well-preserved Mayan ruins offer a glimpse into the city's past. Tulum was one of the last cities inhabited by the Maya, and acted as a prominent trading port for exchanging goods with nearby cities such as Chichén Itzá, Ek Balam, and Coba. At the Tulum Archaeological Site, you can explore three of the most popular structures, including the Temple of the Frescoes, Temple of the Descending God, and El Castillo, then cool off in the nearby cenotes.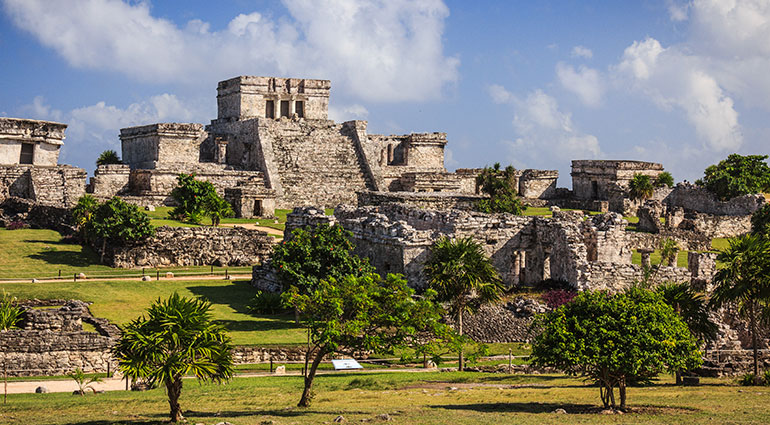 Start Planning your Cancún Activities Today
Contact your Personal Concierge.