The Ritz-Carlton, Aruba, Joins VSN Select
This 5-star Caribbean resort is now a vacation option for Owners in the Vistana Signature Network®.
It's time to start planning that next getaway. Maybe you're dreaming of a new place to spoil yourself. Luckily for you, there's a new oasis waiting for you this year, available via VSN Select.
You'll find this 5-star, white-sand treasure on the shores of Aruba, offering relaxation, indulgence, and the charm that makes the Caribbean island so welcoming. The Ritz-Carlton, Aruba, offers six dining venues, a luxury spa, beachfront venues, and a 24-hour casino with live entertainment.
Want to explore? Palm Beach is the ideal place to snorkel, sail, and kayak. Prefer to relax? Settle into a luxury cabana and take a dip in either of the beachfront pools.
If the beach isn't your style, but you're still looking for a change to your annual routine, you're still in luck. Through VSN Select, you can enjoy stays at select Marriott®, JW Marriott®, Sheraton®, Westin®, Renaissance®, and Autograph Collection® Hotels in other exciting destinations like Dublin, London, Sedona, San Diego, and New Orleans.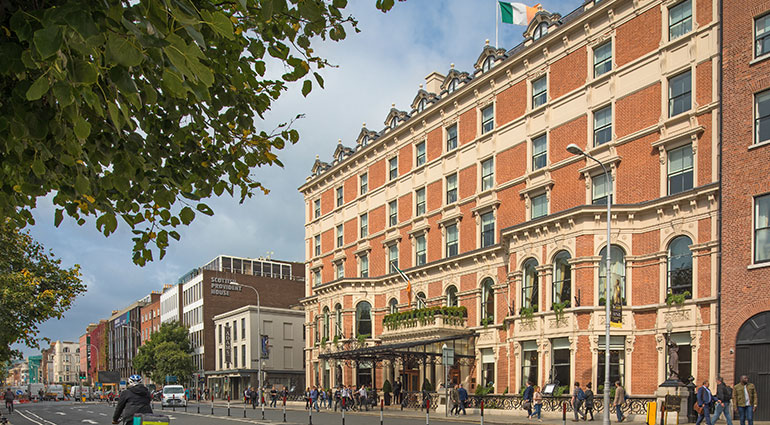 The beauty of VSN Select is its simplicity. You can enjoy stays with your StarOptions®, instead of converting to Marriott Bonvoy® points.
If you're a planner, you'll love VSN Select. You can book as early as the January prior to your Use Year and reserve multiple transactions each year.* And the flexible program allows you to combine StarOptions from multiple ownerships.

Make the Most of Your Ownership

To use your ownership for VSN Select hotels, visit vistana.com/hotels for complete details on all the hotels. When you're ready to confirm, call a travel specialist at 844-840-1581 or 407-903-4455.
Story by Tyler Bohlman