Step away from the Strip for these decidedly different experiences in and around Sin City.
Everyone knows Las Vegas for the casinos, shows, dining and nightlife, but try adding these off-the-beaten-path experiences to make your Vegas trip even more memorable.
Go from the Strip to Off-road
With everything going on in town, it can be easy to forget that Las Vegas is surrounded by breathtaking terrain to explore. Good news for thrill seekers: there are several Vegas-area ATV tour companies catering to nearly every level of interest and ability, guiding you (in your own ATV) through the most fabulous scenery in the nearby Valley of Fire State Park.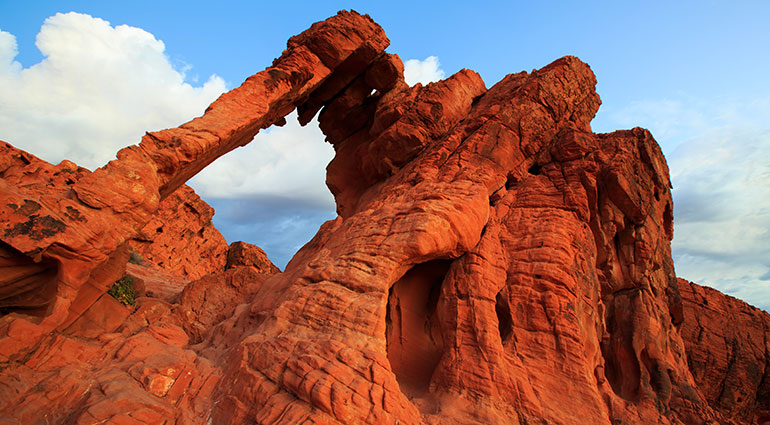 Ice Hockey in the Desert
It's not all about casinos and theme parks – Vegas now has a brand new NHL franchise – the Golden Knights. And the team is so good, in fact, that they went all the way to the Stanley Cup finals their very first year. So if you're in town during hockey season (October through April), check out one of Vegas' most electrifying and fun new experiences at T-Mobile Arena, just a block off the Strip.
Unique Museums
While not exactly conventional museums, Vegas' Mob Museum and Neon Museum are as much Sin City as any casino or stage show. Downtown's Mob Museum, set in a former courthouse, immerses guests in the world of the Las Vegas underground, where organized crime really did call the shots. A vintage electric chair, a piece of the St. Valentine's Day Massacre wall and a hands-on crime lab are just a few of the exhibits. Though Las Vegas has gotten into the habit of tearing things down when they get old, the acclaimed Neon Museum has preserved and proudly displays many of the city's iconic neon signs of yesteryear, many of them bona fide artistic masterpieces, and vibrant relics that illuminate Vegas' storied past.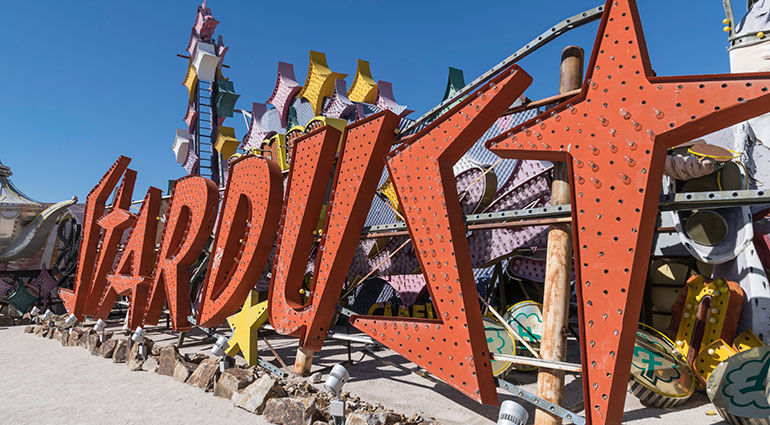 Free Vegas
Believe it or not, some of the coolest things to do in Las Vegas are already free, and in a city that can get pretty pricey at times, anything free (or cheap) is an added bonus. Never a place to play down a good extravaganza, The Volcano at The Mirage and the iconic dancing fountains at The Bellagio each erupt with color and spectacle daily — and nightly. Or take a selfie with one of the colorful Chilean flamingos — stars of a 15-acre wild habitat at, of course, The Flamingo. As the name entails, First Friday Las Vegas is a community festival held on the first Friday of the month featuring local art, music, food and more – perfect for a casual stroll and great peoplewatching.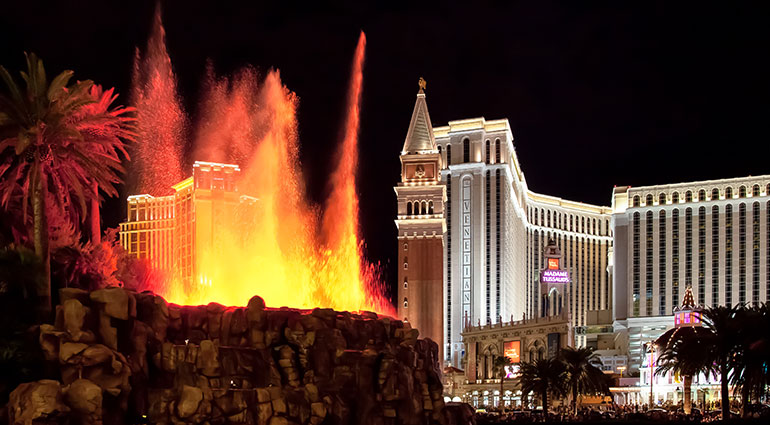 Plan your Las Vegas vacation
Explore the best places to stay in the Las Vegas area using Marriott Bonvoy™ points.