Savory Food Tour in Greece
Sample and savor all the delicious food Greece has to offer.
Club Points provide the flexibility for you to vacation how you want. You can go on a cruise, stay in a vacation home, or go on an unforgettable tour in a different country.
For those picking the tour option, there's Edible Destinations by Epitourean,* a travel provider for Abound by Marriott Vacations™.
Imagine learning to cook traditional Greek food straight from a local chef, relishing authentic olive oil from local farmers, or drinking wine straight from the source. These are just a few of the memorable experiences to enjoy on your 7-day, 6-night tour: A Greek Culinary Odyssey on the Island of Poros.
Your adventure begins with a traditional Greek tapas-style meze welcome dinner. It combines several Greek dips and snacks for a variety of tastes. Enjoy it with a glass of wine and meet your host for the week.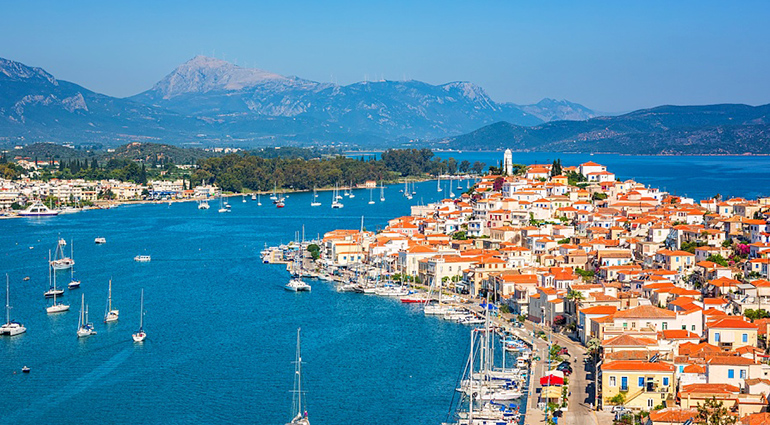 The week's activities are almost entirely food-related. You'll begin each day with a traditional Greek breakfast of pastries, pies, fresh fruit, cheeses, and more. Then, your guide will introduce you to new flavors of Greek food in a memorable way. Some of the wonders you'll experience are:
Cooking classes from local chefs
A farm tour where you'll cook a delicious meal from ingredients you picked yourself
Multiple olive oil and wine tastings provided by local growers
Delicious lunches and dinners cooked to perfection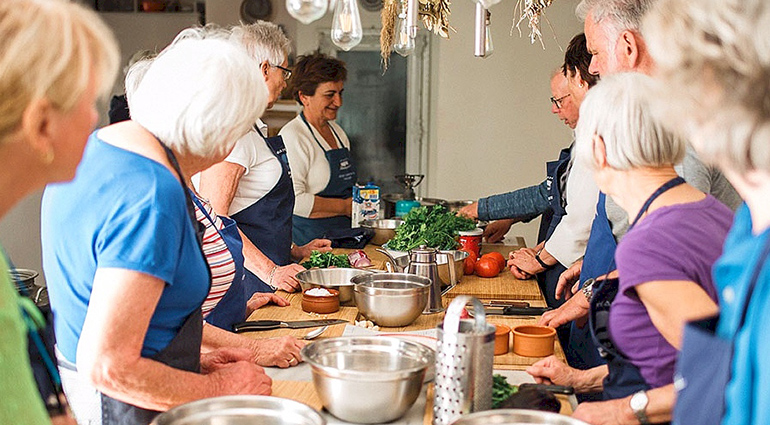 However, this tour isn't only about the food. There are plenty of opportunities to immerse yourself in the local culture.
Your tour includes three lessons on Greek. You'll not only learn simple words and phrases for getting around town, but also how Greek plays into the origin of your native tongue. And there's ample time between meals to explore the island of Poros. Visit the local shops or simply relax on the beach by the blue waters of the Mediterranean. Lastly, enjoy an incredible tour of Hydra. There are no cars allowed on this island, and its beauty has inspired artists and travelers for thousands of years.
Your vacation shouldn't just be about getting away from work. Instead, expand your horizons and leave a lasting memory on your soul. When you use Club Points to book an Edible Destinations by Epitourean culinary tour, you are truly getting the most out of your ownership.


By Tyler Bohlman