These are the beach essentials to take for a perfect, worry-free day by the water.
What to pack for the beach might seem like a no-brainer, but in the inevitable hurry before heading out, it's easy to overlook some key items. Use this handy packing list to make sure you have all the beach essentials for the family, or just for yourself, you'll need this summer.
Sunglasses and Hats
Make sure you have UV (ultraviolet) blocking sunglasses – not hard to find these days. Some have polarized lenses, which help minimize glare from the sun reflecting off the water. And lightweight hats with large brims can go a long way toward shading your skin from the sun.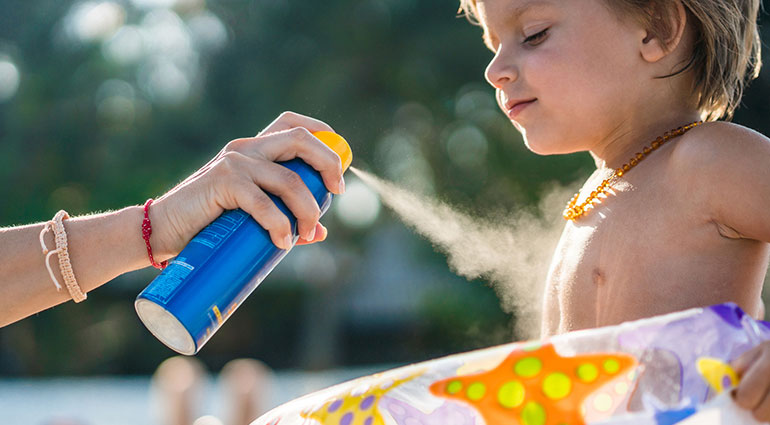 Sunscreen
Pick the type that's most convenient and best for you and your situation: lotion, spray, etc. Make sure it's water- and sweat-proof, and to re-apply often throughout the day.
Large Beach Towels
Throw a couple of these down to set up shop quickly and easily — then weigh down the corners with sunscreen bottles, a cooler, pretty much anything. Towels are perfect for staying cool and off the direct sand; then just shake out and use the non-graphic/softer side to dry off when you leave.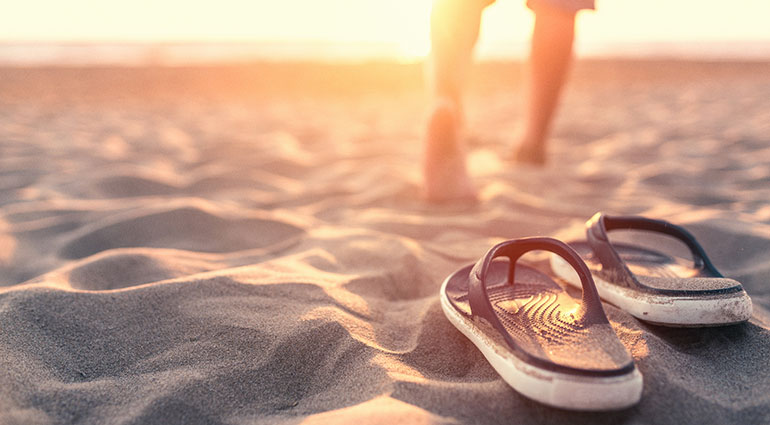 Flip-Flops
Enough said – the ideal inexpensive footwear for walks through the sand or incoming tide. Water shoes are also a great idea for keeping kids' feet protected when exploring.
Sun Umbrella and Beach Chairs
Complete your beach base camp with these extras. A large umbrella easily sticks in the sand and will protect you from direct sun, while low-slung foldable beach chairs let you kick back with your feet in the sand, enjoying the views.
Cooler for Snacks and Beverages
It's always good to bring your own snacks and iced-down beverages to help beat the heat and stay hydrated. Plus bringing your own can help you save some cash instead having to buy from beach vendors or machines.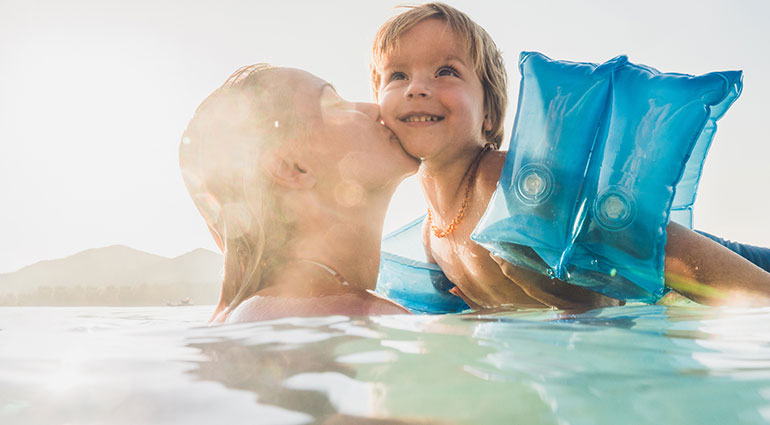 Swim Goggles, Flippers, and Water Wings
Nice-to-haves for swimming along the coastline. Make sure any little ones have water wings or a similar swim flotation device, in addition to adult supervision.
Change of Dry Clothes (and a Bag for Your Wet Ones)
Whether you're in for a drive back to your home or resort, or you're staying right on the beach, a clean, dry set of clothing and a convenient place to put your wet stuff is welcome at the end of any beach session.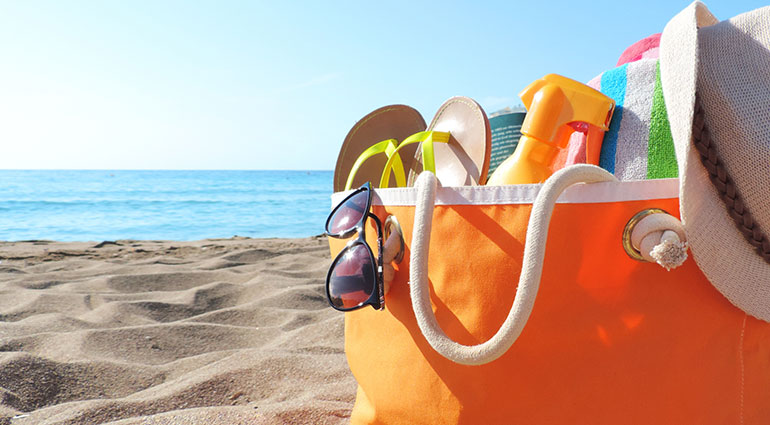 A Large Beach Bag to Carry it All
Nothing too fancy or expensive needed. A big bag with a wide opening to throw all your stuff in fits the bill.