Stay in Shape with RunWestin
Exercise by yourself or with a group.
Going on vacation is usually about rest and relaxation. But for runners, traveling to new places can also mean accomplishing bucket list fitness goals.
For anyone with an active lifestyle, Westin ® Vacation Club offers plenty of on-site support. The RunWESTIN™ fitness program, offered at many Westin properties, provides curated 3- to 5-mile running routes, as well as concierge-led group runs.
You can also cross-train at a WestinWORKOUT® Fitness Studio, with TRX® training equipment and an app to tailor your workout to your fitness and running goals.
Pre- or post-race — or after a good workout — you can count on a great night's rest on a Westin Heavenly® Bed.
Looking to add some competition to your run? Turn your vacation into a race-cation. Whether you're a 5K fun-runner, or in the elite corral for a half marathon, participating in a footrace is a great way to expand your horizons and visit the parts of the country you've always wanted to. Here are some of the best destinations for upcoming races and runs, and where to stay.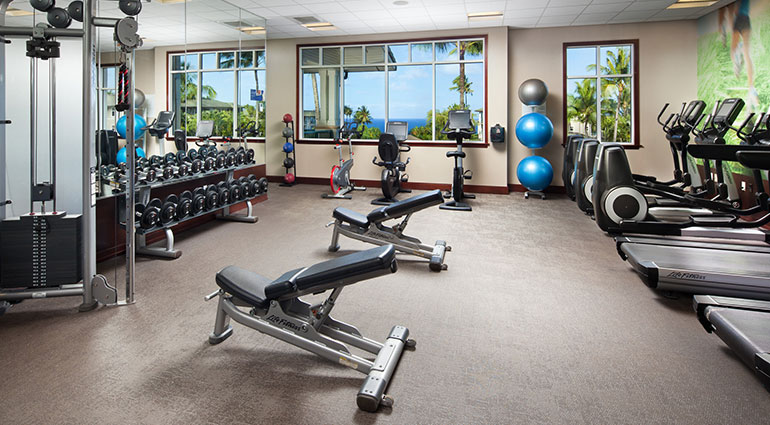 Palm Desert, California
When: February 13, 2022
Sunny and warm in February — without scorching heat — Palm Desert is an awesome place to log some miles.
Depending on your fitness level, sign up for either the Palm Desert Half Marathon or 5K. This is a good intro to running half marathons — the course follows paved roads and is mostly flat.
The Westin Desert Willow Villas, Palm Desert and The Westin Mission Hills Resort Villas, Palm Springs are both convenient to Civic Center Park, where the race begins and ends.

Cancún, Mexico
When: March 6, 2022
Celebrate International Women's Day by entering the Cancún Half Marathon.
The race course takes you along Laguna Nichupté with awesome views of the turquoise waters and white sand beaches for which the Mexican Caribbean is famous. Participants can also sign up for a 10K.
Located right on the beach between the sea and the tranquil lagoon, The Westin Resort & Spa, Cancún, and The Westin Lagunamar Ocean Resort are great lodging options for when you need to rest and recharge.

Kaua'i, Hawai'i
When: September 4, 2022
Who wouldn't want to run a marathon amid the lush natural beauty of the Garden Isle in Hawai'i?
The Kaua'i Marathon and Half Marathon is one of the most beautiful destination races in the country. Besides the races, the weekend includes Fun Run and Keiki Run events on Saturday morning, and a sports and fitness expo — making this a rewarding family-friendly option.
Plan to do your final training and post-race recovery at The Westin Princeville Ocean Resort Villas, but stay the night before at Sheraton Kaua'i Resort — less than a mile from the starting line near Po'ipū Shopping Village.

Scottsdale, Arizona
When: November through December 2022, January 2023
Running amid cacti under the deep blue skies of the Arizona desert is a one-of-a-kind experience.
Scottsdale hosts a number of runs and races throughout the year. The Long Train Running 5K in November 2022 (date not yet announced) is a good start to the season.
Have some fun in the Here Comes Santa 5K in December 2022 (date not yet announced) or aim for the main event — the Rock 'n' Roll Arizona in mid-January 2023 (date not yet announced). The race course links the cities of Scottsdale, Phoenix, and Tempe, and finishing times can be used to qualify for the Boston Marathon.
The Westin Kierland Villas is set on 10 acres — perfect for a training run — and its villas can accommodate up to eight adults, if you're traveling with your running group.

St. John, U.S. Virgin Islands
When: January 2023
Train hard in 2022 and set your sights on the St. John Trail Race for January 2023.
The 13.6-mile race is designed for experienced trail runners looking for a challenge. The course includes some steep single-track climbs and descents, and it gains 2,772 feet of elevation along the route from Cruz Bay to Coral Bay. It follows a series of national park trails that cross the island to take you over peaks, through ravines, and along beaches.
Stay at The Westin St. John Resort Villas and enjoy a post-race spa treatment in the privacy of your own villa.

Story by Becca Blond
Contributions by Tyler Bohlman