Experience this seaside paradise through the eyes of a local.
Puerto Vallarta has so much to do, you could never fit it all in to one vacation, but when staying at
The Westin Resort & Spa, Puerto Vallarta
, take some time to venture out and take in some of the area's best culture, nature, and adventures.
Walk El Malecón
This 12-block, mile-long seaside esplanade is one of Puerto Vallarta's signature destinations. El Malecón meanders along the shore, and is perfect for strolling and peoplewatching, souvenir shopping for local crafts, and popping in on the bars and cafes that line its side for some afternoon refreshments.
Savor the Best Local Dining
There's no shortage of great dining options in Puerto Vallarta, but here are some of the best, all with their own unique flavor, not to mention great views. Sample tropical Mexican cuisine in a relaxed atmosphere with a view at La Palapa, meaning "thatched roof," Puerto Vallarta's first and longest-running beach restaurant. La Laguna, which as the name implies, sits on a scenic lagoon, and is a local favorite for fresh seafood, specializing in fish served "Zarandeado" style, which typically splits the fish lengthwise, roasting it over coals, creating a moist, savory presentation ideal for groups and families to share.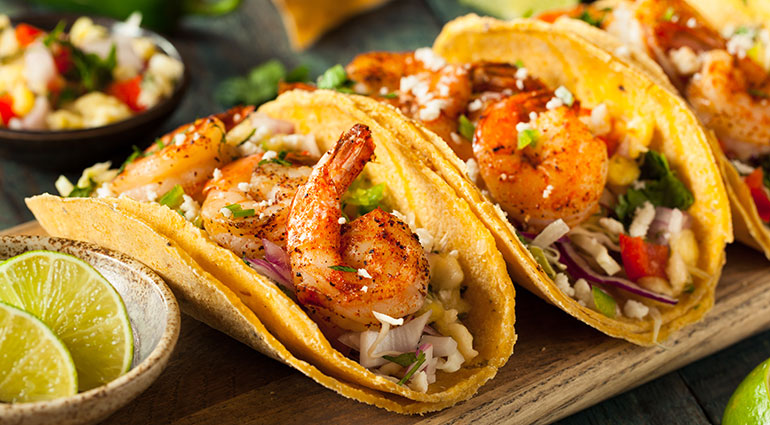 Add to that an array of top-notch steakhouses in the lively Marina Vallarta district. La Vaca Argentina, Sonora Prime, and La Madalena, plus La Dolce Vita, a traditional Italian restaurant with beautiful views of the Bay of Banderas, are all wonderful options with the makings of an unforgettable meal, no matter what the occasion.
Visit the "Mexican Galapagos"
A short boat ride off Puerto Vallarta's Pacific coast lies Islas Marietas National Park – a group of small uninhabited islands rightfully known as the "Mexican Galapagos." Formed thousands of years ago by volcanic activity, the protected chain of islands is the perfect day trip. The islands' crystal-clear water, vibrant preserved reefs and rich marine life are ideal for snorkeling and scuba. Explore the craggy coasts and you might even spot a humpback whale breaching offshore. A definite must-see is the islands' "hidden beach," a peaceful and pristine beach carved out of rock, easily accessible via swimming beneath a spacious grand rock arch carved out by the ocean over millennia.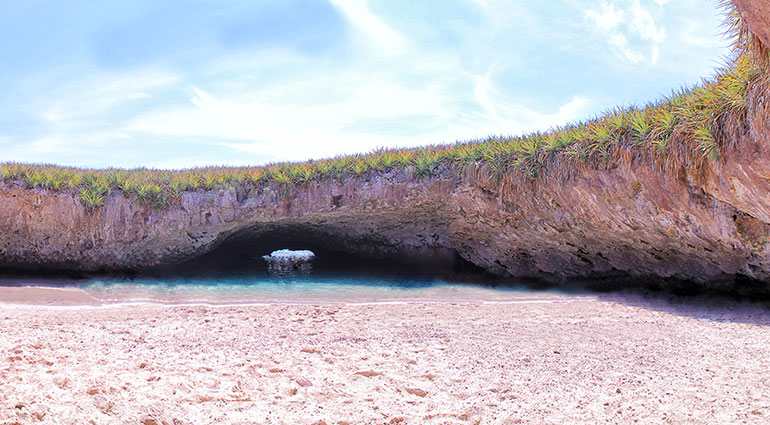 Seaside Hiking
Venture just north of Puerto Vallarta to the Sierra Madre Mountains for an invigorating (but not too taxing — about a mile) hike between the charming beachside towns of Sayulita and San Pancho. The hike combines sunny beach strolls with enchanting jungle trails, and is a perfect introduction to the magic of the area. Explore both town and nature, while stopping to browse local crafts, sample delicious food, vibrant culture and, of course, the beautiful beaches along the way.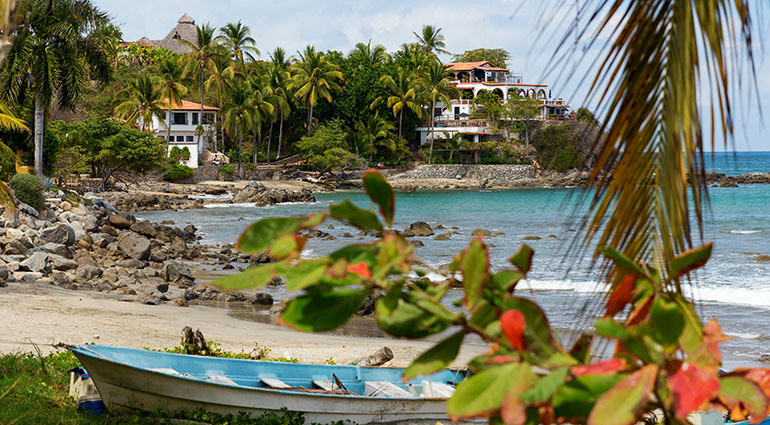 Playa Los Muertos (Deadman's Beach)
Don't let the name fool you, Deadman's Beach is full of life. Generally regarded as Puerto Vallarta's most scenic and popular beach, the perfect scene is set to lay out and catch some rays, or stroll along enjoying the sights. The cascading hillside buildings masterfully frame the long, arching beach. Stop in at a café and grab a refreshing drink or savory tapas and enjoy the sunset as day transitions into evening.