Here are our picks for some of the best things to do in Cancún Mexico.
From seeing one-of-a-kind museums to exploring Mayan ruins to dinner with a seaside view, there's so many things to do in Cancún, and so much to choose from when there.
See
MUSA Underwater Museum
In dreaming up this truly unique museum, sculptor Jason deCaires Taylor envisioned a habitat to reef fish and created an installation of ever-changing art, thanks to the proliferation of corals and sponges. This collection of 450 life-size figures is spread among two locations in the greater Cancún area: Salon Manchones off of Isla Mujeres and Salon Punta Nizuc south of the Hotel Zone. Both welcome snorkelers, and Salon Manchones, in depths between 20 to 30 feet, also permits scuba divers.

Stay
The Westin Lagunamar Ocean Resort
This captivating resort makes its home amid the ancient Mayan ruins and powder-white beaches of Mexico's most sought-after destination. The Westin Lagunamar Ocean Resort is your perfect home base in Cancún — with the comforts and amenities of home, including room to spread out and relax, fully equipped kitchen to prepare meals at your leisure, a full-sized washer and dryer, and more. Whether you crave the relaxed elegance of the spa, the crystal-clear Caribbean waters, or strolling the area's premier shopping venue, you're sure to find the perfect mix of relaxation and activities to explore.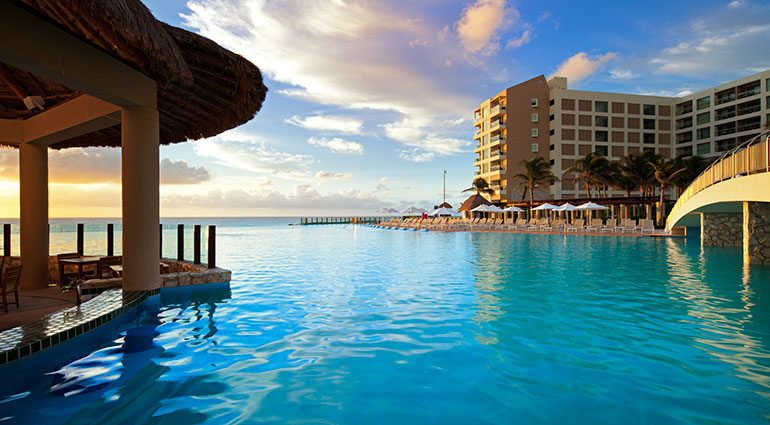 Eat
Oceano
Enjoy a memorable night out without leaving the The Westin Lagunamar Ocean Resort. Oceano's modern, sophisticated dining room and outdoor terrace with stunning ocean views serve an eclectic and diverse menu featuring Mexican specialties, international classics, grill favorites, a la carte and buffet breakfast options and more. An assortment of theme-night buffets is available throughout the week and varies by season.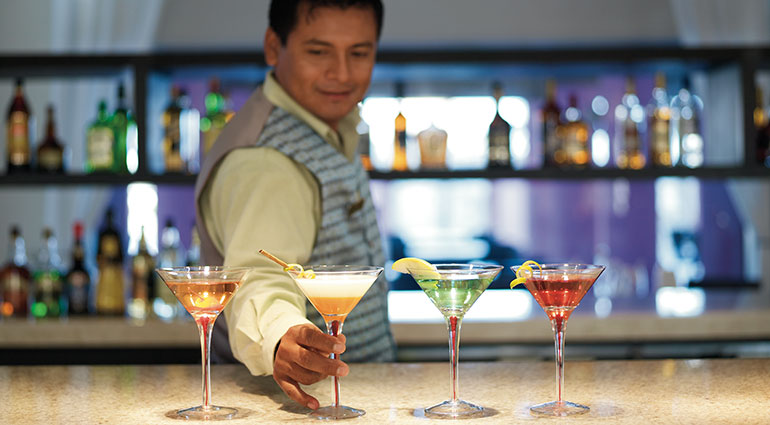 Do
Explore Mayan Ruins
Go for the history lesson — stay for the energy emanating from the Yucatan Peninsula's breathtaking Mayan ruins. The pyramid at Chichén Itzá is the largest and most famous at the site. For an experience right at your resort, visit the Scorpion's Temple, dating between 1200 and 1550 A.D. Regardless of which you visit, spend a few quiet moments soaking in the surroundings. The Maya had an intense connection with nature, still very apparent in their centuries-old structures.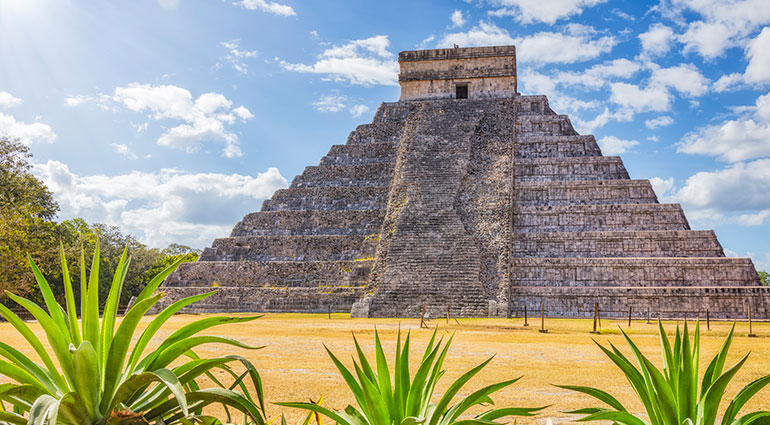 Start planning your Canćun vacation today
Contact your Personal Concierge.