Here's our can't-miss picks for dining, sightseeing, entertainment and more in this glamorous desert paradise.
---
See
Palm Springs Star Tour and Palm Springs Aerial Tramway
Palm Springs is once again making a resurgence as a place for the showbiz elite to get away from the bright lights and relax — just like in the Golden Age of Hollywood. Discover the stylish vacation homes of some of the greats of Old Hollywood — from Frank Sinatra to Elvis, Bob Hope to Marilyn Monroe — on a Palm Springs Star Tour. Or experience the desert beauty from a different view aboard the Palm Springs Aerial Tramway — a journey rising 8,500 feet up the sheer cliffs in the world's largest rotating tramcar — letting you take in gorgeous panoramic views of the surrounding Chino Canyon.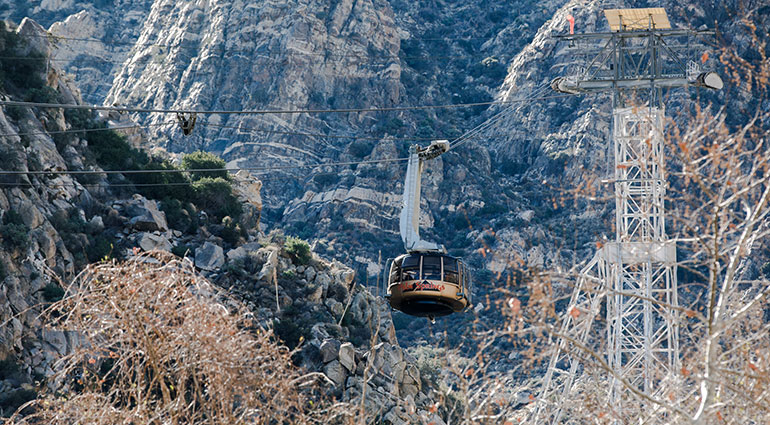 Stay
The Westin Mission Hills Resort Villas, Palm Springs
Perfectly situated in the Coachella Valley at the base of California's San Jacinto Mountains, The Westin Mission Hills Resort Villas, Palm Springs is a world-class golf and spa destination that's a perfect home base for your desert exploration — and relaxation. Enjoy infinite rejuvenation at the resort's pools and spa. Nearby, a mecca of cultural, historical, shopping and outdoor adventure awaits.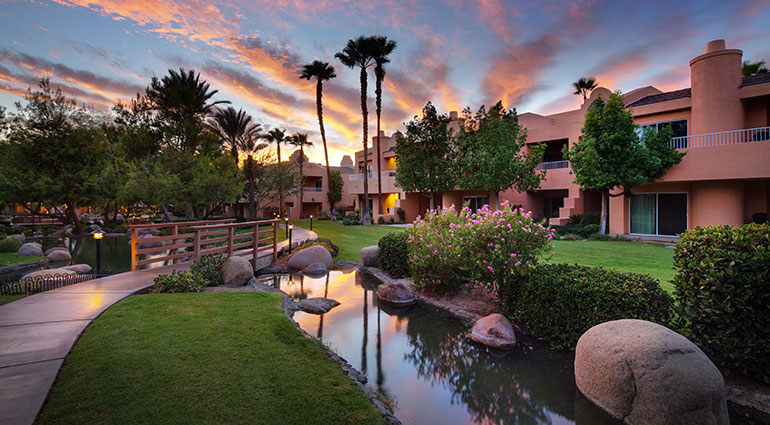 Eat
Pinzimini at The Westin Mission Hills Resort Villas, Palm Springs
This upscale, Italian-inspired restaurant features a masterful menu created by Executive Chef Joel Delmond. Indulge your appetite with modern Tuscan-style entrees, high-quality grilled meats, small plates with antipasti, pizza, pasta and paninis and more.
Do
World-Class Shopping
A shopper's paradise, Palm Desert offers all the retail therapy you need. Explore the many spots to find the perfect gift, memorable souvenir, or that little something for you. El Paseo, "The Rodeo Drive of the Desert," boasts art galleries, gourmet cuisine and over 300 upscale shops featuring everything from décor to designer fashions. It's destination number one for serious shoppers. For a taste of local flavor, stop by Shields Date Garden to enjoy exclusively grown date varieties fresh from the garden. Sip a date shake, shop at the store, or visit their on-site café for breakfast or lunch.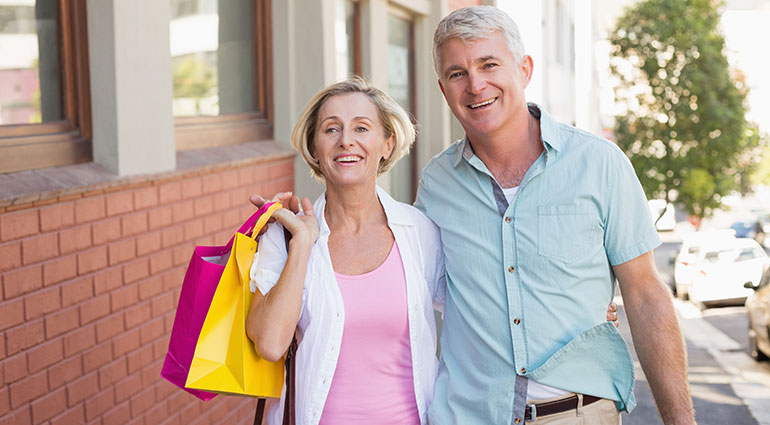 Plan these activities and more for your Palm Springs getaway
Contact your Personal Concierge today.