Plan an autumn vacation
Go hiking, biking, and horseback riding in the Rocky Mountains.
Steamboat Springs and Beaver Creek are famous for their winter ski scenes and offer plenty to do in summer and fall. These Rocky Mountain destinations provide outdoor adventures paired with breathtaking views, including craggy mountain peaks in summer and golden aspen trees in the fall. From hiking to horseback riding, here are some vacation ideas to help you plan your Rocky Mountain getaway.
Hike the Mountains
During the summer, the ski runs at Beaver Creek become a network of hiking and biking trails. From your home base at Sheraton Mountain Vista, you can head to the Centennial Express lift in Beaver Creek Village for a ride up the mountain. At the top, explore aspen glades and vibrant wildflower fields as you stroll down the slopes. Tip: Pack a picnic lunch to eat along the way.
For a more strenuous hike, try the popular Beaver Lake Trail, a 5.2-mile loop sandwiched between the creek and aspen groves. The lake is flanked on one side by steep rock walls and offers excellent fishing.
In Steamboat Springs, Fish Creek Falls is the most popular hiking destination. The trek to the lower falls is just half a mile round-trip on the wheelchair-accessible Overlook Trail, which offers a bird's-eye view of the falls. For a more serious hike — and even more dramatic views — continue to the upper falls. The trail becomes steeper and includes switchbacks through a forested canyon and a 1,600-foot vertical elevation gain in 2.5 miles. Visit this trail during a stay at the nearby Sheraton Steamboat Resort Villas.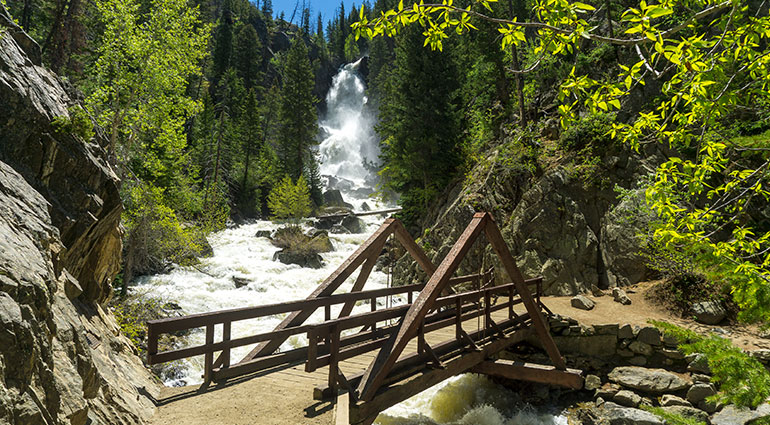 Go on a Horseback Ride
With more than 60 well-cared-for horses, Beaver Creek Stables offers trail rides with experienced wranglers. The two-hour picnic ride is a popular morning excursion, where you'll venture up Beaver Creek Mountain to a lush meadow with unmatched mountain views.
In Steamboat Springs, multiple outfitters offer rides on scenic horseback trails, which range from one hour to a full day long. Sheraton Steamboat Resort Villas is about 15 miles east of Saddleback Ranch, an 8,000-acre working cattle ranch, which offers rides for all skill levels and interests, including four-hour cattle drives and two-hour horseback dinner rides.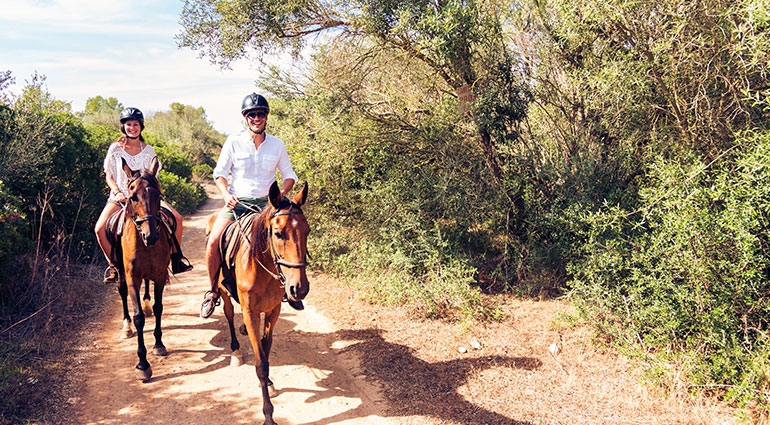 Hit the Links with Mountain Views
Beaver Creek and Steamboat Springs are also popular destinations for golfers. Beaver Creek Golf Club is known for its challenging narrow fairways and sweeping vistas. Designed by Robert Trent Jones Jr., the course is set in a canyon leading up to the resort.
In Steamboat Springs, the popular Haymaker Golf Course features views of the snowcapped peaks of Mount Werner from many of its 18 holes. The Flat Tops mountain range also provides a photo-worthy backdrop to this course designed by Keith Foster, set on what was once ranch land in the Yampa Valley.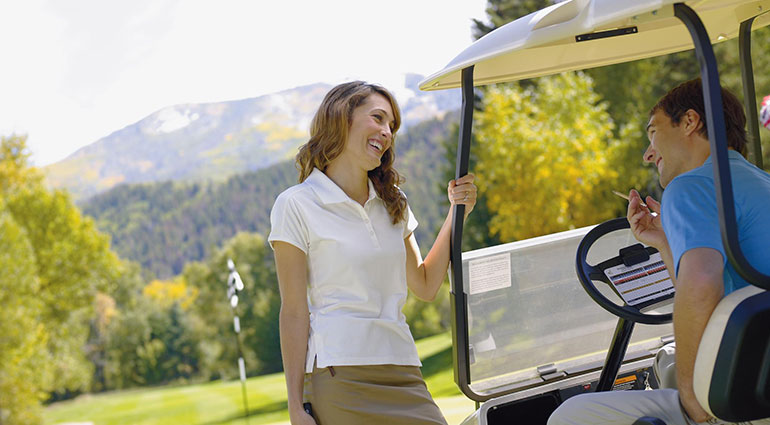 Both Sheraton Mountain Vista and Sheraton Steamboat Resort Villas offer well-appointed accommodations with the comforts of home near the area's best mountains, shopping, dining, and entertainment.
To reserve a stay at Sheraton Mountain Vista or Sheraton Steamboat Resort Villas, log in to your Owner Dashboard.