Aquatic Adventures in Mexico
Swim with whale sharks, explore coral reefs, and catch your own dinner during a trip to Cabo.
Embark on a sea-forward adventure during a trip to Cabo. From late winter to early spring, you'll be able to experience sea life firsthand, from baby whale sightings to swimming with whale sharks — or even enjoying a fresh catch at a local restaurant.
Watch Marine Life from Afar
Cabo is a popular destination for whale watching, where you'll have the opportunity to see humpback whales and gray whales — with occasional sightings of orcas, blue whales, and fin whales. Traveling with children? It's recommended that you embark on a morning cruise for calmer waters.
If you visit Cabo from January to March, you'll have a chance to see baby whales, as females begin calving from January to February. Later in the season, the babies will grow stronger and become more active.
As an Owner, you have access to Vistana™ Signature Experiences Activities Powered by PlacePass, where you can
embark on a private whale-watching tour in Mexico.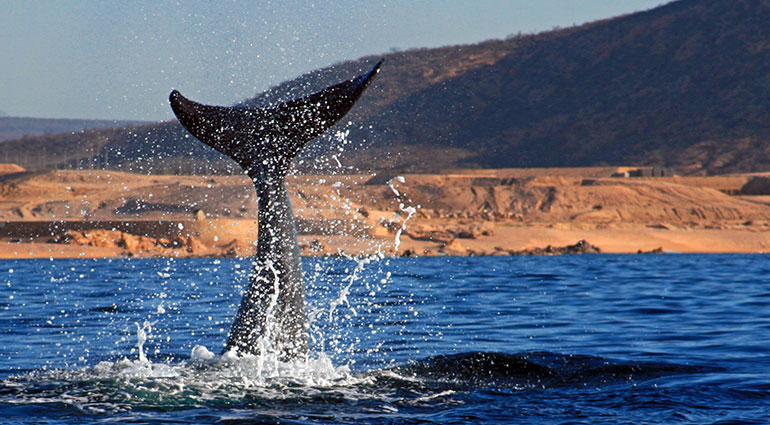 Experience Marine Life Up Close
Prefer to experience marine life up close? Oceanographer Jacques Cousteau nicknamed the Sea of Cortez "the world's aquarium." Experience the picturesque sea life firsthand via snorkeling or diving.
Pelican Rock at Land's End, located in the Cabo San Lucas Marine Preserve, is an ideal spot to swim with sea turtles, surgeonfish, angelfish, and parrotfish. You may even catch a sea lion sighting nearby.
For an abundance of fish shimmering with vibrant scales, head to Chileno Bay, where you'll see offshore reefs teeming with tropical fish, sea fans, and eels. Santa Maria Bay also hosts snorkelers who want to explore the reefs and colorful schools of fish.
As an Owner, you can even embark on a private expedition tour to swim with whale sharks via Vistana Signature Experiences Activities Powered by PlacePass. This full-day snorkeling tour will give you the opportunity to swim with docile whale sharks, known as the gentle giants of the sea.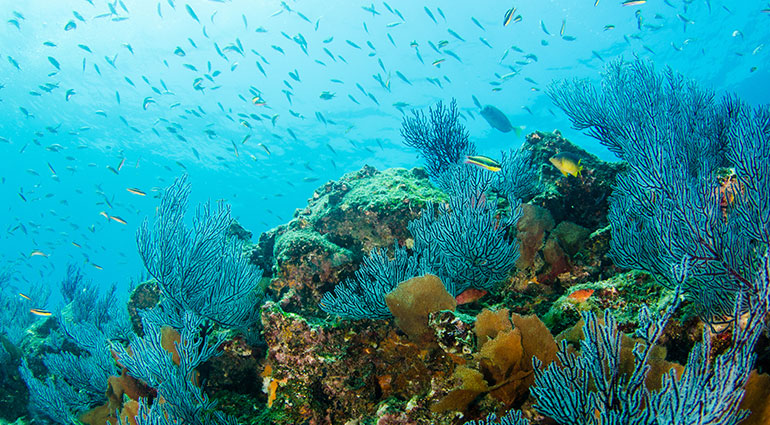 Catch and Eat
For a truly memorable experience, board a charter to catch your dinner via deep sea fishing. Los Cabos is known as the marlin capital of the world, and the waters are abundant with marlin year-round. During the winter and early spring, you're likely to find striped marlin, yellowfin tuna, mackerel, and mako sharks. Depending upon the charter you choose, you may even be able to bring kids to experience the fun.
After hauling your catch back to the shore, many of the local restaurants will prepare your fish for you, so you can truly enjoy the fruits of your labor.
When you're ready to go, Activities Powered by PlacePass has different deep sea and sport-fishing options for Owners, including an 8-hour private excursion on a yacht.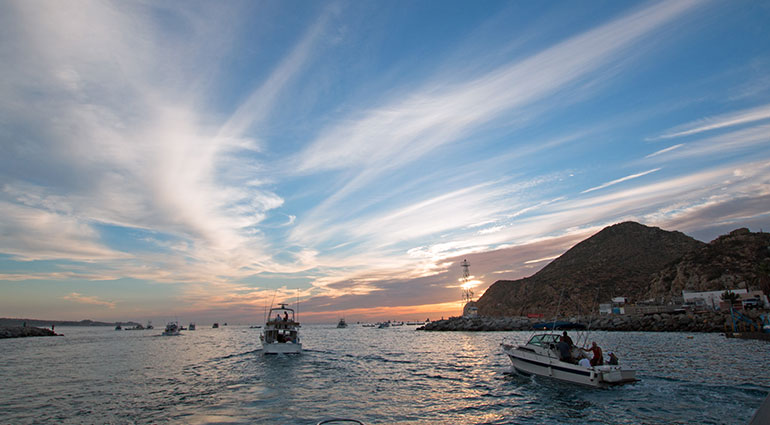 After a day spent enjoying your adventures at sea, rest your head at The Westin Los Cabos Resort Villas & Spa. This resort offers stylish two- and three-bedroom villas with residential-style amenities, giving you more space — and more control over your environment.
Vistana™ Signature Experiences Owners with StarOptions® can book accommodations at a resort villa.
If you are a Vistana Signature Experiences Owner with Week(s), you can place an exchange request with Interval International®.
Marriott Vacations Worldwide Corporation ("MVW") and its affiliates and subsidiaries make no warranty, express or implied, as to the condition, capacity, performance, or any other aspect of the activities, events, or services provided by third-party vendors. Certain activities, events, or services performed by third-party vendors may be currently unavailable or limited due to COVID-19. Some of the programs and products offered may be provided by PlacePass, which may not be owned, developed, or sold by MVW.
Please contact Owner Services for restrictions and complete details on exchanging using StarOptions.
Please visit intervalworld.com for complete details on exchanging with Interval International.
Some amenities may currently be unavailable or limited due to COVID-19. For the most accurate updates on resorts and amenities, visit the Resort Updates Hub.