Shed the ski jacket, get outside, and get busy with the state's best warm-weather activities.
The scenery doesn't quit when the snowfall slows — nor do the lifts. Ride or hike to the peaks for rope courses and happy hours, and mosey around town for unique shopping and farmers markets.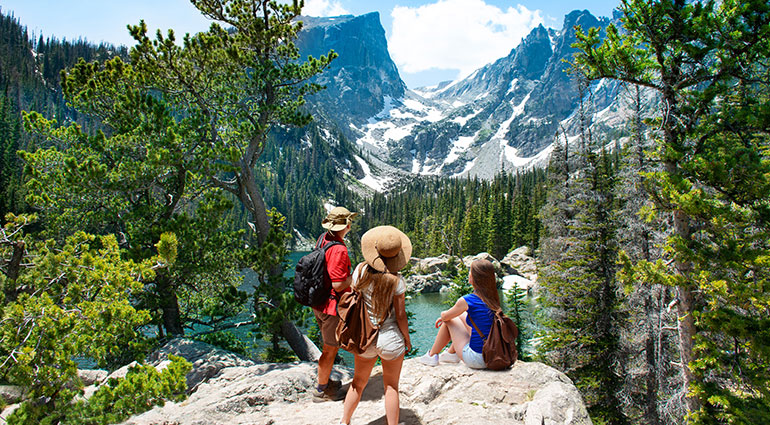 Enjoy Pinnacle Hiking
Sure, you can hike anywhere in Colorado in the spring and the views will be amazing, but scale a ski resort and snag an added bonus: The landscape is maintained to provide maximum vistas. The hiking center at Beaver Creek Resort is among the state's most extensive: In addition to providing a network of trails to suit all fitness levels, they rent hiking poles and guide private hikes as well as offer free treks daily at 11 a.m. Try the four-hour round-trip to Beaver Creek Lake, ideal for the intermediate set. The path passes aspen and pine forests, horse stables, trout ponds, and finishes at, yes, Beaver Lake.
Stroll, Shop and Nosh
It's brunch meets souvenir shopping, all while burning calories. Weekends are the time when vendors of all kinds come together for numerous farmers markets, perfect places to eat, shop, and people-watch. You'll find everything from savory breakfast burritos to gyros and hearty sandwiches to sweet crepes and cupcakes — all freshly made. Then browse everything from handmade clogs and jewelry to art, glassware, furniture, and more, and of course a bounty of Colorado's freshest fruits and vegetables.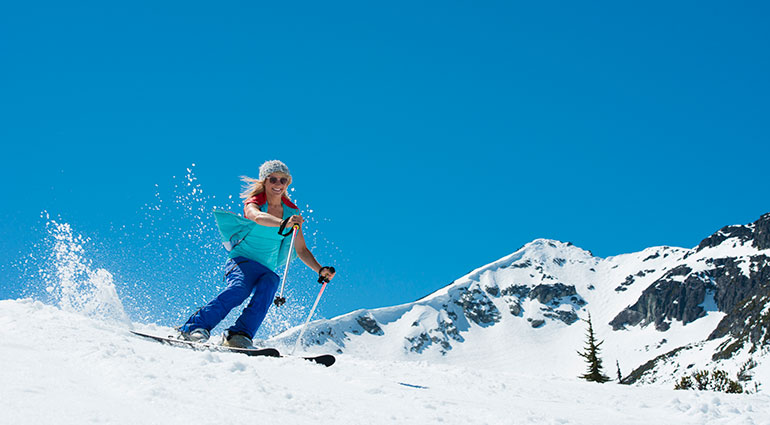 Ski in Jeans
It may not seem at first that skiing snowy slopes and springtime go together, but Colorado ski resorts regularly have seasons that extend into the spring months, especially if the winter has brought lots of snow. So trade your goggles for sunglasses, your ski pants for jeans, and enjoy the best of both worlds: excellent skiing paired with warmer temperatures.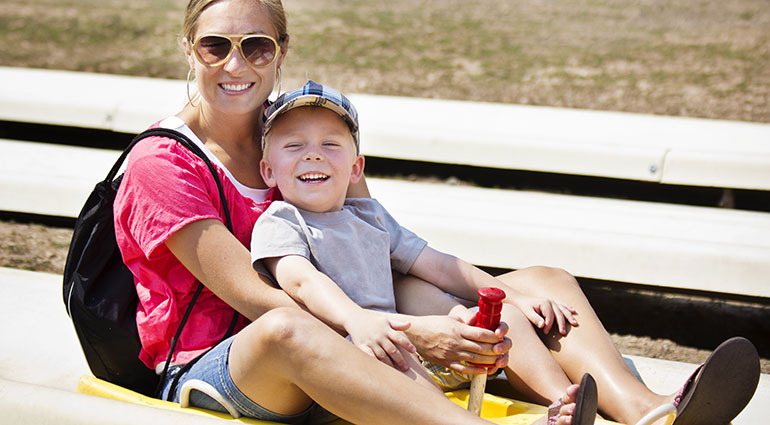 Sled in Shorts
You won't find many alpine slides in the U.S., and the on at Steamboat Springs — the Howler — is especially unique for its views of Mt. Werner and the downtown area. With side-by-side tracks, guests can race to the bottom of the 2,400-foot course. Kids ages 7 and older can ride alone; two- to six-year-olds must be joined by an adult. The course is weather dependent; the season starts in May.
Learn the Ropes
Vail Ski Resort features a high ropes challenge course at Adventure Ridge, its collection of adrenaline-themed attractions at the end of Eagle Bahn Gondola. The course is divided into three routes of increasing elevations and difficulty; each of these offers two tracks with varying obstacles ranging from rope bridges to swinging logs and beyond. Guides are stationed throughout to offer encouragement or tips, and to make sure guests progress comfortably through. Note that a lift ticket is required to access the peak's activities and restaurants. Friday night happy hours offer live music and lawn games. Plan on staying at least until dusk to take in the breathtaking sunset views at 10,000 feet.
Planning a trip? Your Concierge Can Help.
Call today to make reservations for activities and get exclusive discounts on many Colorado attractions.