Ditch the ski jacket and get active with Colorado's best warm-weather activities.
The scenery doesn't quit when the snowfall does — and neither does the fun. Colorado's endless summertime activities prove it's a year-round destination.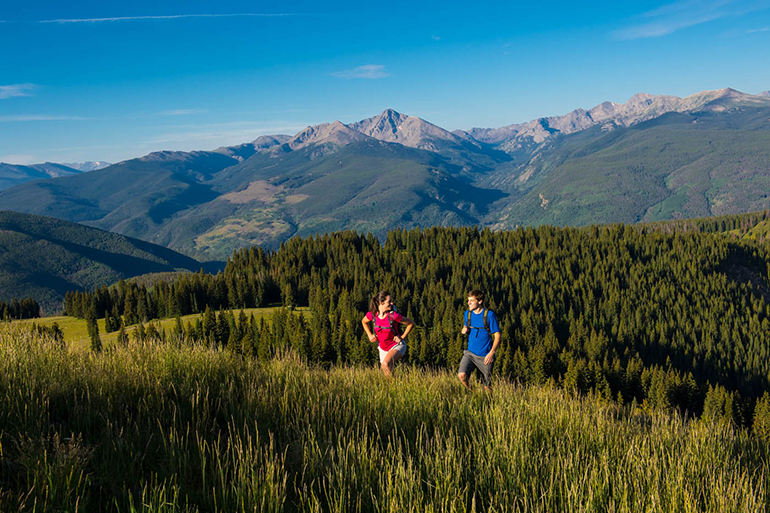 Enjoy Epic Hiking
Sure, you can hike anywhere in Colorado and the views will be amazing, but when you scale a ski resort, you snag a unique added bonus: the landscape is maintained to provide maximum vistas. The hiking center at Beaver Creek Resort is among the state's most extensive. In addition to providing a network of trails to suit all fitness levels, they rent hiking poles and guide private hikes as well as free treks daily. Try the four-hour round-trip to Beaver Creek Lake, ideal for intermediate level hikers. The path passes aspen and pine forests, horse stables, trout ponds, and finishes at Beaver Lake.
Stroll, shop and nosh
Brunch meets souvenir shopping — all while burning calories — at this festive event. Every Sunday morning, dozens of craft and food vendors gather at Vail Farmers' Market & Art Show. Stroll Vail Village in between savoring breakfast burritos, gyros, crepes or cupcakes, then try on clogs, jewelry, sporting attire and more. The local art community takes advantage of the venue to showcase paintings, photography, glassware and wood furniture. If you still have cash in your pocket, use it to tote home locally made jerky, wine, cookies, and toffee. Best of all, live music keeps the energy going until vendors pack up around 3 p.m.
Learn What's SUP
Stand up paddleboarding, that is. With rentals and lessons available directly from their Steamboat Springs location May 1 through September 30, Paddleboard Adventure Company makes it easy to see the expansive Colorado scenery in a new way — right from the water. Paddleboarding is fun and generally easy to learn, so this is the perfect opportunity to experience it.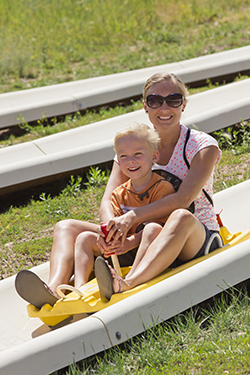 Sled in the Summertime
You won't find many alpine slides in the U.S., and Steamboat Springs' slide — The Howler — is especially unique for its views of Mt. Werner and the downtown area. With side-by-side tracks, guests can race to the bottom of the 2,400-foot course. Think of it as a summertime mini bobsled run! Appropriate for both kids and adults, the Howler's season extends late May through late September.
PLAN YOUR COLORADO VACATION TODAY