A Unique Wildlife Experience in Central Florida
From up-close encounters with manatees to catching a fresh catch for dinner, your marine adventure awaits in Central Florida.
Central Florida is known as the "Manatee Capital of the World" and offers multiple ways to get up close and personal with these beloved marine animals. West Indian manatees are an incredible sight — some are nearly 13 feet long and can weigh up to 1,200 pounds. From your home base at Sheraton Vistana Resort in Orlando, you can easily set up a day trip to the Gulf Coast or Blue Spring State Park.
Swim Side-by-Side with Manatees
To swim with the manatees, head two hours west from Orlando to Florida's Citrus County along the Gulf of Mexico. In summer months, you'll likely spot dozens of manatees, while in the colder months their numbers jump into the hundreds. Crystal River and surrounding waters are rich with springs that pump warm water all the time.
Your best bet is to book a trip with a professional guide. Upon arrival, you'll learn how to interact with manatees, so both you and these marine creatures will be safe. Then you'll receive a wetsuit and snorkel gear, and maybe a noodle-like floating device, too, before boarding your boat.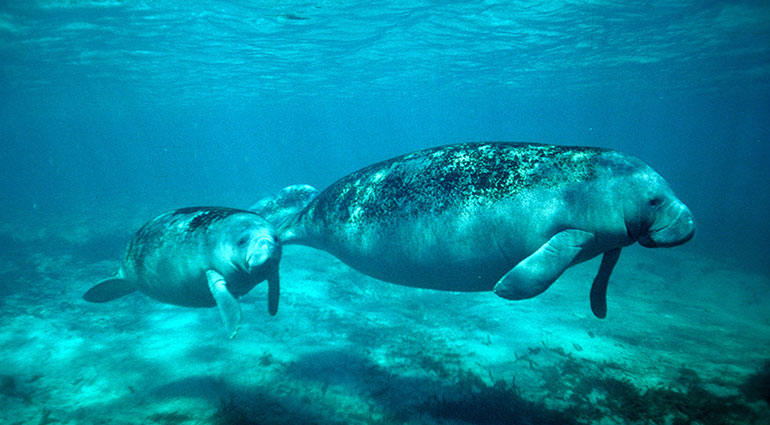 Get a Glimpse by Heading North
Manatees are slow aquatic creatures and fun to observe in the wild. You'll spot them about an hour north of the Orlando area on rivers, inlets, and other waterways. See clusters at a time in winter months at Blue Spring State Park, where a series of wooden platforms juts over the water to make sightseeing easy. From April through October, swim in the springs or go tubing, canoeing, snorkeling, fishing, and scuba diving. You can also take a narrated nature cruise.
Another way to experience the manatees is via kayak or stand-up paddleboard. Whether on your own or with a guide, grab an oar and work your way through pretty waterways until you reach an "aggregation" — the manatee term for pod.
If paddling is your priority over manatee-spotting, consider renting your equipment on the scenic Chassahowitzka River or near the St. Martins Marsh Aquatic Preserve with its mangrove islands instead.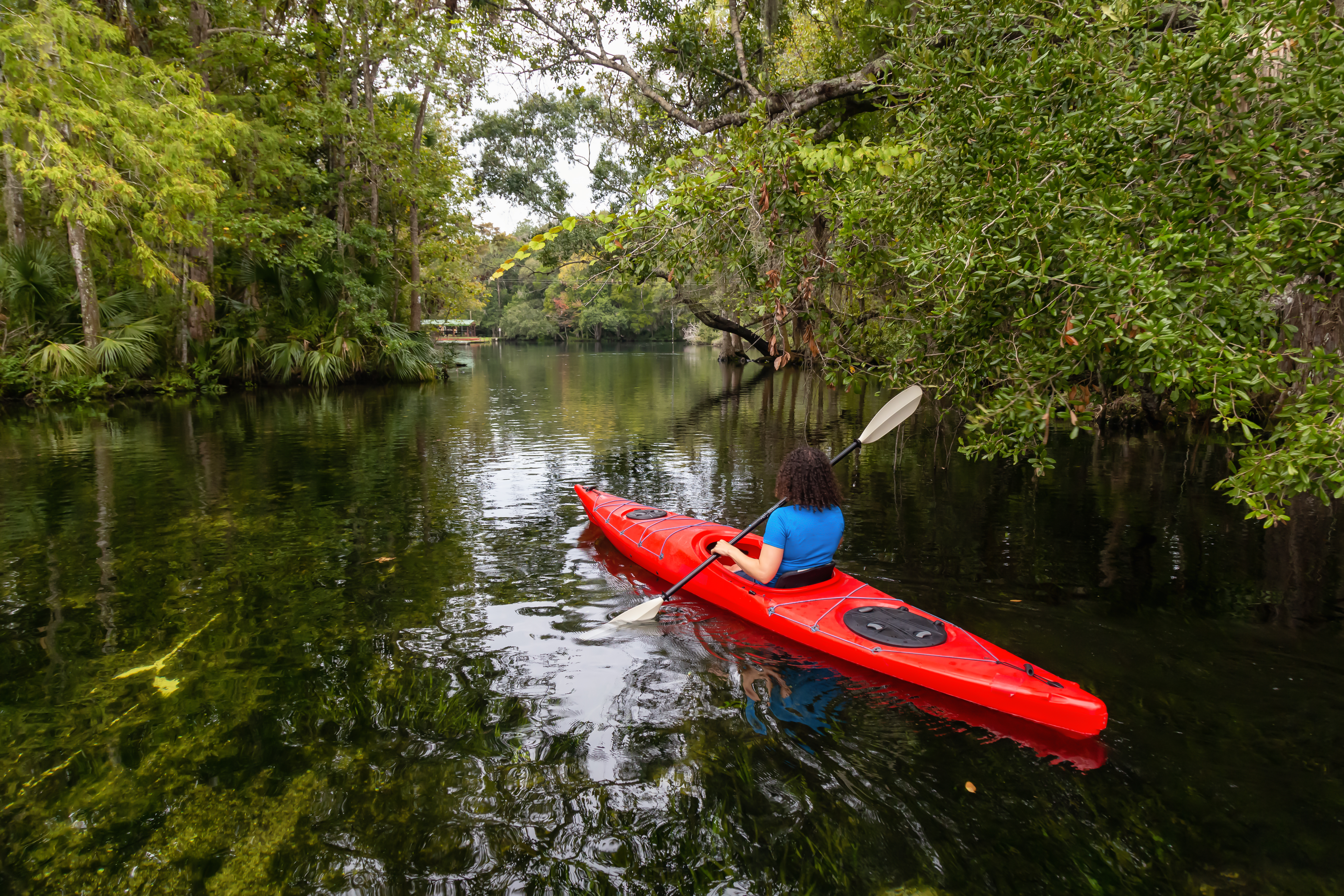 Catch Dinner
The Crystal River area is also a prime spot to catch your dinner. In summer, you can go scalloping in shallow Gulf waters or the Homosassa River. You can load up on a bunch of mollusks only 2 or 3 miles from shore, where they reside among the eelgrasses. A local restaurant can cook your catch for you, or you can ice the shellfish and prepare a feast back in your villa kitchen.
If you prefer fins to shells, try angling. There's freshwater fishing in the Tsala Apopka Chain of Lakes, while the Homosassa and Crystal rivers are known for saltwater sportfishing.
Vacations are essential to a healthy, fulfilling life. So start planning that time away together you really need. And because vacations mean so much more now, it's nice to know your happy places include thoughtful measures for a healthy stay and the reassurance of Marriott's Commitment to Clean.
Vistana™ Signature Experiences Owners with StarOptions® can reserve a stay at a Sheraton® Vacation Club villa resort in Orlando.
Vistana Signature Experiences Owners with Week(s) can place an exchange request with Interval International®.