Experience the island's dramatic, diverse interior — from serene rainforests and waterfalls to striking mountain peaks and valleys.

Makalapua Kanuha
Cultural Advisor at The Westin Kā'anapali Ocean Resort Villas
Guest Contributor
Hike majestic mountains
The enticing Mauna Kahalawai (West Maui Mountains) tower behind Kā'anapali Beach. You'll quickly discover why their Hawaiian name means 'House of Water,' as you trek through lush rainforest valleys, alongside splashing streams, to gushing waterfalls. Some gently invigorating quarter-day hikes include those surrounding the iconic green 'Īao Needle, rising up 1,200 feet above the valley floor, and the Waihee Ridge Trail to panoramic views on the northern and windward side of the range.
One local word of caution: be prepared with hiking boots and rain gear. "We live on an island; the weather can always change," explains Kanuha. "Just be aware, especially hiking. You might leave your hotel and go to the mountains and it's dry; then suddenly there's a rain shower."
'Īao Needle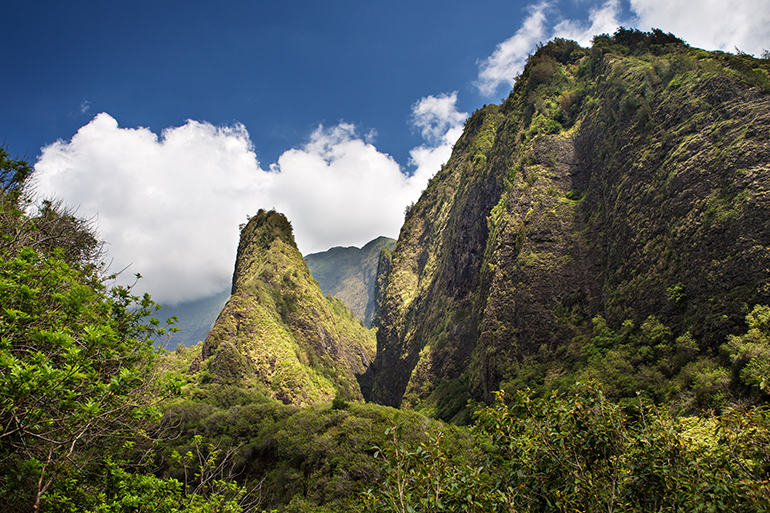 Watch a sunrise over Haleakalā Crater
Head to the upcountry temple of nature Hawaiians named 'House of Sun.' By foot, bicycle, horse or open-air SUV, Haleakalā National Park is not to be missed. Sunrises over the crater are legendary. Mount Haleakalā is Maui's highest summit, presenting awe-inspiring vantages up to 10,000 feet above sea level. You can even see Hawai'i Island to the southeast and the only two higher mountains in Hawai'i, the soaring twin peaks of Mauna Kea and Mauna Loa.
"Haleakalā is one of the sacred grounds where my ancestors gathered," says Kanuha. "That's our connection to the land, and we warmly encourage visitors to come and discover their own special connections, both to the surroundings and to their family."
Haleakalā Crater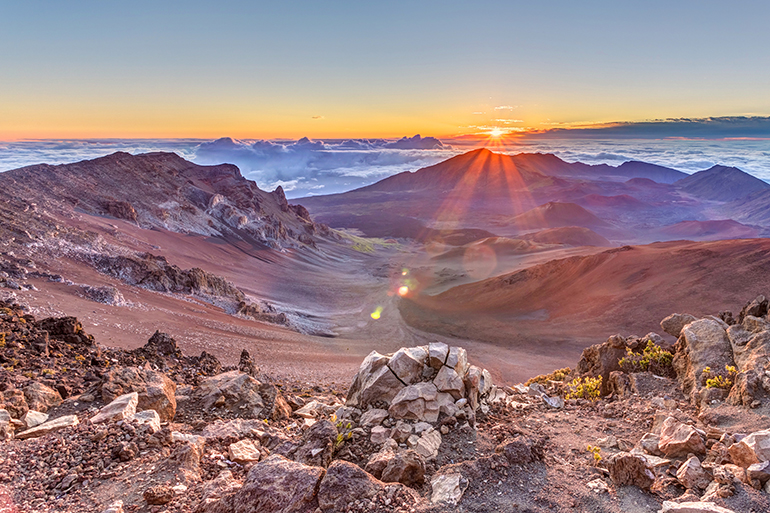 Contact Your Westin Concierge To Plan Your Vacation
Our experienced, on-site Concierge Team is ready to assist you. Email us to make your Maui activities reservations today, or call 1-888-641-8210.
Take a dip in the Seven Sacred Pools
The idyllic chain of lower pools cascading down to the sea in 'Ohe'o Gulch number way more than seven. The profuse freshwater Pools of 'Ohe'o carved from black lava rock are as cherished by islanders today as by Maui's first settlers 1,500 years ago. Because they're located less than thirty minutes past Hāna, many visitors try to cap off their Road to Hāna with this culminating spot. But there's a better way, says Westin Concierge, Michelle Edellstein, the same way locals do it.

Pools of 'Ohe'o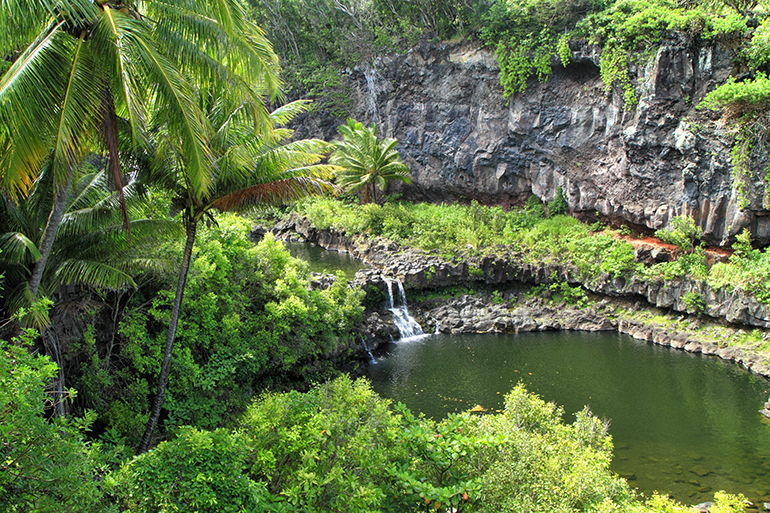 "The pools and hikes of 'Ohe'o Gulch are must-do experiences that you really don't want to rush." She recommends guests enjoy getting to Hāna one day, and on another, head straight to the pools to take in the peaceful waters during the quiet morning hours. That gives you time to explore one of Maui's best hikes. Rising above the gulch 650 feet in elevation and following the stream's sounds and falls, the four-mile round-trip Pīpīwai Trail leads you to the island's impressive 400-foot Waimoku Falls — well worth the 2 1/2 to 5 hours of scenic hiking to get there and back.
Book your Maui getaway
Reserve your villa vacation today.