Set sail from Paradise Island with these exciting day trips.
The stunning blue and turquoise water that surrounds the 700 Out Islands of the Bahamas is a premier boating destination ideal for sailing, snorkeling and swimming. There are a variety of outfitters in Nassau and Paradise Island offering excursions to breathtaking spots nearby. From your base at
Harborside Resort at Atlantis
, head out on the water with one of these exciting day trips.
Stuart Cove's Snorkel Bahamas
If you're looking to see some of the area's most unique underwater sites, this tour gives you the chance to visit three locations on a single voyage. Your first stop is a shallow reef where colorful fish surround snorkelers as you drift through open water. After that, it's back onto the boat for the second stop: a nearby sunken ship that acts as an artificial reef (you just might get to swim around a wreck used in a James Bond movie). Lastly, if you're feeling adventurous, you'll be able to swim in shark-infested waters, where you can snorkel above the toothy predators and observe them circling the bait box suspended below. Or, just stay on board and observe everything from the comfort of the boat.
What's included: Round-trip transportation from the resort; snorkeling equipment; drinking water. Snacks available for purchase.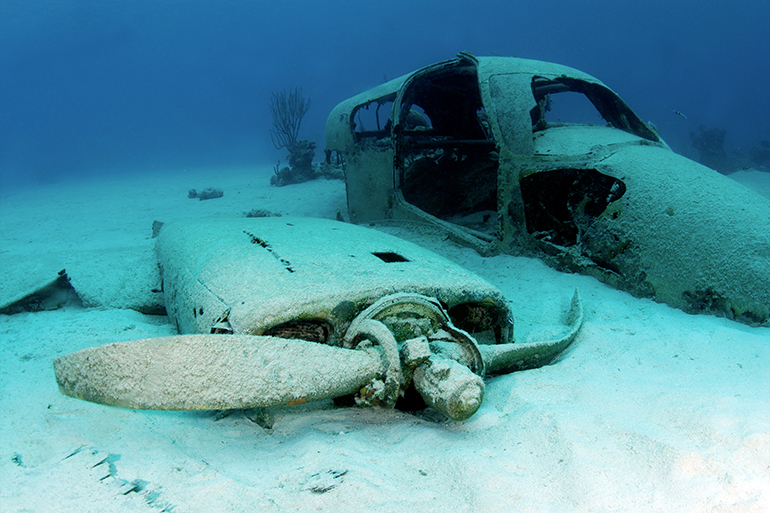 Snorkel or Dive Notable Movie Wrecks
One of the stops on Stuart Cove's Snorkel Bahamas tour may include this twin-engine Cessna airplane, a movie prop that was sunk for Jaws IV: The Revenge, filmed in 1987. The site is a great place to spot eagle rays, sea turtles and colorful coral.
Powerboat Adventures
From the Paradise Island Ferry Terminal, embark on a powerboat that soars over the water at speeds of up to 40 mph, taking you to the beautiful Exuma cays about 38 nautical miles away. Your first stop is Allen's Cay, where you have the chance to feed the protected iguanas that call this island home. Then it's off to the private and secluded two-mile-long Ship Channel Cay. Once there you can explore the pristine white-sand beaches, or simply relax with a drink in hand from the beach bar. Either way, you'll feel like you pretty much have the entire place to yourself.
What's included: Round-trip transportation from the resort; all drinks and food; snorkeling equipment.
Reel Dreams Sport Fishing Charters
Fishing is a favorite pastime in the Bahamas, and anglers are often drawn to the region for the challenge of reeling in exotic fish and big game like marlin, tuna and shark. For a truly exciting outing, Reel Dreams offers chartered boats on Paradise Island with an experienced crew so that you can try your hand at various types of fishing, including deep sea, inshore/light tackle and shark. Head out on half-day or full-day charters aboard vessels that are fully equipped with premium fishing gear. If you're looking for more than just catch-and-release style fishing, ask the crew to clean your catch so that you can take it back to your villa to be prepared as a meal.
What's included: All fishing gear; drinking water and ice.
Photo Submitted by Kelly C.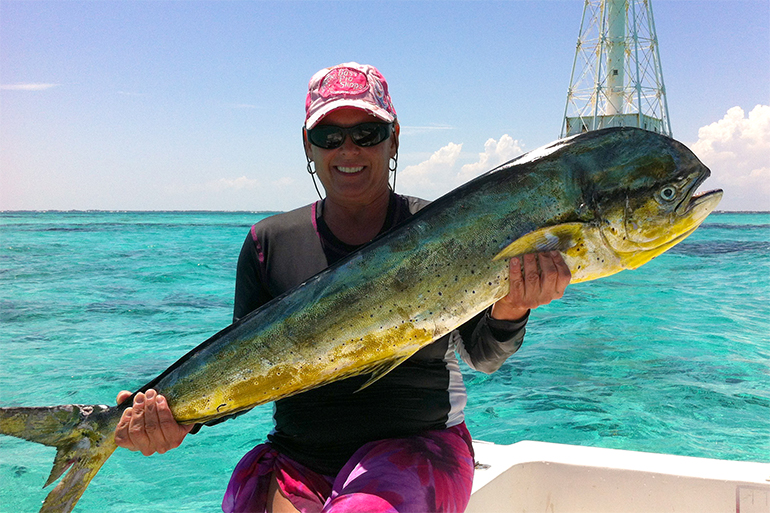 Barefoot Sailing Cruises
You'll have lots of time to unwind on the All Day Snorkel Island Cruise, which includes three hours of scenic sailing time, and about two and a half hours at the secluded Rose Island, a thin peninsula just eight miles from Nassau. The island's surrounding crystal-clear water is ideal for swimming and snorkeling, or enjoy sunbathing or strolling the soft white strands. You'll also be treated to a hearty barbecue lunch before heading back to port. On the way back, indulge in the complimentary (and unlimited) homemade Bahamian rum punch. Cheers!
What's included: Round-trip transportation from the resort, coffee and doughnuts, barbecue lunch, snacks and drinks.
Ready to set sail in The Bahamas? Your concierge can help.
Call or visit the Concierge Desk to book one of these exciting excursions.