See some of our favorite ways to welcome family and friends and create lasting memories this season.
There's nothing better than getting together, slowing down, catching up, and enjoying the holidays. And in your villa, you can enjoy the comforts of home and all the fun of your vacation destination.
Make it a Family (and Friends) Affair
Your villa gives you and all your guests the space to stretch out, put your feet up and be comfortable. And it's the ideal retreat after an active day — whether exploring theme parks or out on the slopes — to come back to, relax and unwind. Plus kids have plenty of space to play. So go ahead, invite your family and friends to join you wherever you are — you'll have the room to be a gracious host for the holidays. An added bonus: villa resorts don't charge extra per-person fees.
Home Cooking — Just Like Home
With like-home amenities, including a fully equipped kitchen, your villa gives you everything you need to create the ultimate holiday dinner for all your guests, and host it all in your villa's comfortable dining area. Don't feel like cooking? Many Vistana villa resorts have delicious pre-cooked, pre-prepared Thanksgiving and Christmas dinners with all the trimmings available to be delivered right to your villa door.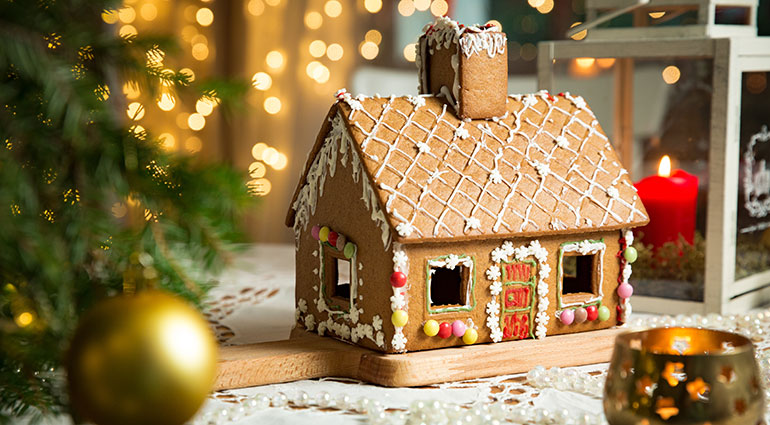 Special Holiday-Themed Events
Vistana resorts offer fun events for all ages throughout the holidays. Go hands-on with everything from Stocking and Ornament Decorating and Hanukkah Crafts to Gingerbread House Decorating contests. Or relax and enjoy classic Christmas movies played for everyone to gather together and enjoy. And, of course, kids will have their chance to meet Santa himself! Each resort has its own unique events too — from personalized Elf Villa Visits to Storytelling with Santa and Mrs. Claus, so check with your Concierge to see what fun is on tap for the holidays.
On-Site Amenities
Last but not least, your resort's restaurants and amenities are always just steps from your villa door. Treat your guests — and yourself — to a refreshing dip in one of the pools, relaxing treatment at the spa, or a quick session at the fitness center to work off some of that holiday turkey.